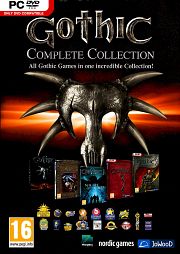 游戏名称:哥特王朝全集典藏版
英文名称:Gothic Complete Collection
游戏类型:角色扮演游戏
游戏制作:Nordic Games  
游戏发行:Nordic Games  
游戏语言:英文
游戏平台:PC
发行日期: 2013年7月11日
---
Not much to say here, a complete collection of Gothic games, a must have for every collector and fan out there. Enjoy!
Description: All parts of the award-winning series forged into one matchless collection. Enjoy the full experience of the Gothic series including all 3 parts & addons!
Begin your journey as the nameless hero in a prison on the island of Khorinis in Gothic 1 and return to the mainland of Myrtana in Gothic 3. Witness the destruction of the magic barrier and the fall of the dragons, investigate the numerous mysteries of Khorinis and determine the struggle between humans and orcs. Your deeds will affect the fate of the whole empire – for better or for worse… Shape your destiny and Myrtana's future!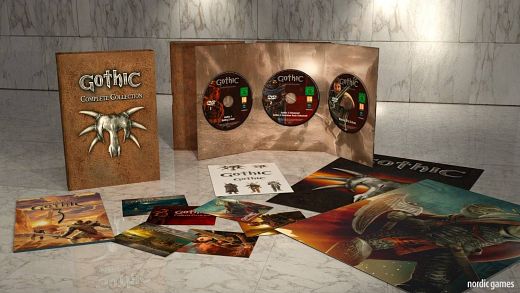 Release Includes:
The full award-winning Gothic Series including all 3 parts & addons!
Immerse yourself in a huge living and breathing environment, meet unique characters and experience the epic story of Gothic
Mercenaries, humans, assassins & orcs: Choose your faction!
Make history: various, nonlinear storylines with different outcomes empower you with almost limitless possibilities and guarantee long-term challenges
Over 150 hours of immersive game fun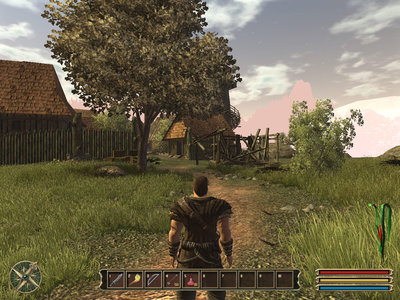 Publisher: Nordic Games Publishing
Developer: Nordic Games Publishing
Genre: Puzzle
Release Name: Gothic.Complete.Collection-DEFA
Size: 9.14 GB
Links:  HOMEPAGE

---
http://uploaded.net/file/1hh88fof/Gothic.Complete.Collection-DEFA.part1.rar
http://uploaded.net/file/io0xt5k2/Gothic.Complete.Collection-DEFA.part2.rar
http://uploaded.net/file/2lgddaty/Gothic.Complete.Collection-DEFA.part3.rar
http://uploaded.net/file/6tkpjur3/Gothic.Complete.Collection-DEFA.part4.rar
http://uploaded.net/file/5mgngufl/Gothic.Complete.Collection-DEFA.part5.rar