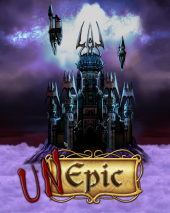 nepic是个不错的地下城游戏,很有复古的感觉。
  主角在开始旅程之前正在和几个朋友一起玩桌面地下城游戏,中途内急上了趟厕所,谁知一去不复返,莫名其妙的穿越到了一个古老而神秘的城堡里,开始了坑爹的地下城探险之旅……
游戏的基本流程:
  打怪升级捡物品→到商店买卖装备→合理分配技能点→接小任务并完成→找到Boss入口并击败它,得到下一关的钥匙→拿着钥匙去骷髅锁处开启下一关
---
Description:
Unepic is a Metroidvania-style platformer RPG, designed to resemble 80's and 90's games but with better lighting effects, sound, and visuals. It includes randomly-generated weapons, light- and movement-based stealth, and RPG-style skills and inventory management. In Unepic, you play Daniel, a gamer with some bad habits and a jaded attitude toward games, women, and life in general. During an RPG session with his friends, he retreats to the restroom – and finds himself in a medieval castle. And things just get progressively stranger from there.
Unepic treats its own genre with a tongue-in-cheek sarcasm, going so far as to break the fourth wall and address the player. It pokes fun at adventure games, MMOs, and tabletop RPGs. It even has a twist ending, turning an anticipated fight scene into something deeper.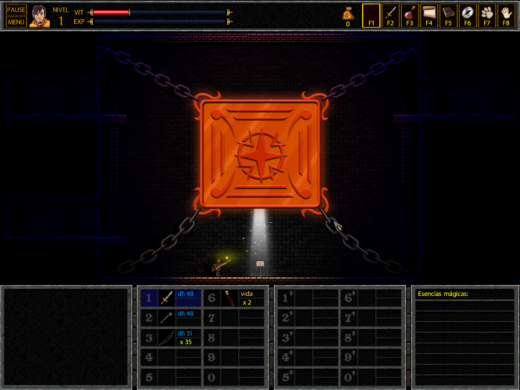 Features:
swords: They are used specially to attack monsters that can bleed, as they cause cuttings. However they are much less effective against monsters that don't bleed or things made of iron or wood, like barrels or armors.
daggers: Lethal against all bleeding monsters if attacked from behind, as the damage and the critic change is multiplied. Moreover your attack is much faster, as daggers are the lightest weapons you can find.
maces: They are meant to smash. Specally effective against skeletons, rotten barrels y and protected monsters.
axes: Axes are a mixture of swords and maces, as they cause cuts to bleeding monsters, and their hits are good enought over solid objects. Their main drawback is their low speed.
polearm: Their biggest advantage is that they have longer scope that the rest of melee weapons. They are specially useful against monsters that is better to keep far.
bow: Obviously are used to attack from far distances, though they are less effective against non-bleeding monsters.
wands: Wands shoot all types of magic bolts. Their effects are very destructive and they have fast attack, but they have limited charges.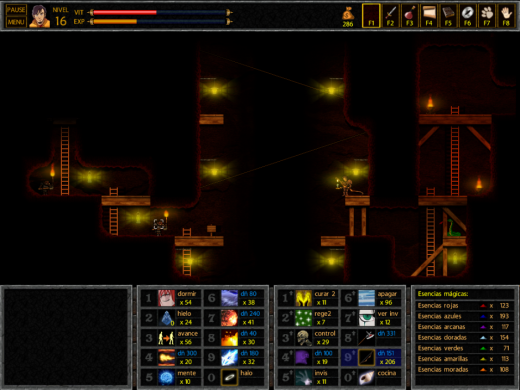 Publisher: Francisco Téllez de Meneses
Developer: Francisco Téllez de Meneses
Genre: RPG
Release name: Unepic_v1.43.3-VACE
Size: 69MB in 8F
Links: Homepage 
---
Download freakshare
http://freakshare.com/files/1vm87jud/Unepic_v1.43.3-VACE.rar.html
Download filefactory
http://www.filefactory.com/file/5pibuwash0uz/Unepic_v1.43.3-VACE.rar
Download uploaded
http://uploaded.net/file/8awtmmew/Unepic_v1.43.3-VACE.rar
Download 城通网盘
http://www.400gb.com/file/23525236
转载请注明:0daytown » Unepic v1.43.3-VACE 厕所穿越记