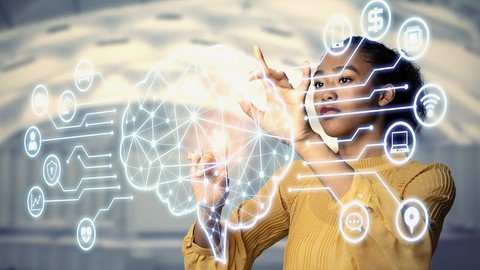 Genre: eLearning | MP4 | Video: h264, 1280×720 | Audio: AAC, 44.1 KHz
Language: English | Size: 2.46 GB | Duration: 32 lectures • 5h 13m
Learn how to automate all of your desktop apps using Uipath StudioX. This will save you a significant amount of time.
What you'll learn
Explain how the UiPath core RPA components (Studio, Orchestrator, and Robot with Assistant) interact with one another.
How to build your own software robots that automate your time consuming repetitive tasks.
Create a basic and advanced automation with different desktop applications. Understand the StudioX Interface's primary features.
Understand the StudioX Interface's primary features.
Demonstrate how to use Word automation actions and resources.
Create automation projects using Word templates.
Requirements
No programming or coding require. If you know how to use Microsoft Office, you are good to go!
Description
In this course, you will learn how to automate Microsoft Excel assignments, Microsoft Word work, PowerPoint presentations, emails, and nearly anything else on your desktop using UiPath StudioX.
UiPath StudioX is a full business application automation solution. Its goal is to empower any business user to automate monotonous processes by providing seamless interaction with Microsoft Office apps and an intuitive user interface that makes creating automation simple.
This course teaches the fundamentals of Robotic Process Automation. It also presents the UiPath Platform and its key components. The course explains the UiPath Studio User Interface and its features in-depth. You will be able to create your first automation project in UiPath StudioX before the conclusion of the course.
You will also learn how to use no-code drag-and-drop features, an easy-to-use UI, and pre-designed templates to easily build automation workflows.
Robotic Process Automation (RPA) is the driver for technological growth. Over 60% of all information worker jobs spend more than 30% of their time on routine, automatable activities, and businesses are eager to harness RPA to free up staff to focus on more strategic work. As a result, RPA is the fastest-growing section of the corporate software industry, and UiPath was the fastest-growing technology firm in 2019.
The opportunities are endless. It's time to quit wasting time and start automating your work. Work smart rather than hard. Boost your productivity.
Who this course is for
This course is for anyone who wants to automate their daily repetitive desktop tasks and want to save a lot of time doing so.
---
Password/解压密码www.tbtos.com
转载请注明:0daytown » Building your Uipath StudioX software robots without coding.