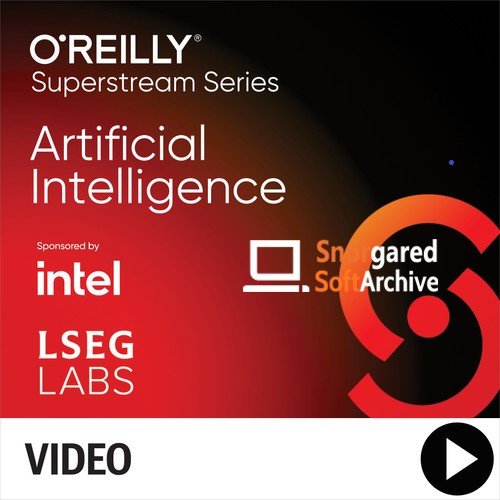 Instructors: Antje Barth, …
September 2021 | Duration: 3h 14m
Video: MP4 1920×1080 48 KHz | English
Size: 2.6 GB
Sponsored by intel and LSEG LABS
Scaling AI is a notoriously difficult challenge. But it's easier when you see what's worked for others—and what hasn't. This half-day virtual event brings together AI and machine learning engineers from across industries to show how they approach scaling at every stage of the project lifecycle.
About the AI Superstream Series: This four-part series of half-day online events is packed with insights from some of the brightest minds in AI. You'll get a deeper understanding of the latest tools and technologies that can help keep your organization competitive and learn to leverage AI to drive real business results.
What you'll learn and how you can apply it
Understand what scaling AI does (and doesn't) include
See what scaling AI might look like from design through deployment
Explore what current AI leaders are achieving through scaling
Discover real-world technical applications
This recording of a live event is for you because…
You're a machine learning engineer or data scientist interested in the challenges and benefits of scaling.
You're responsible for scaling your organization's machine learning and are looking for hands-on examples.
You're wondering how to improve your own AI and machine learning.
---
Password/解压密码www.tbtos.com