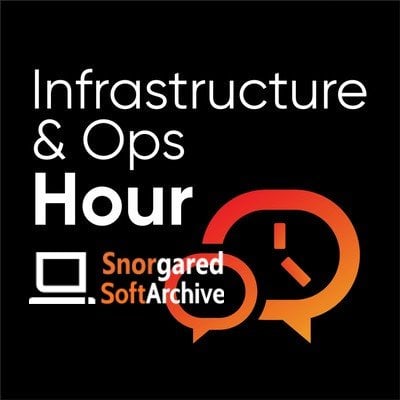 Instructors: Sam Newman, Jessica Deen
March 2022 | Duration: 59m
Video: MP4 1920×1080 48 KHz | English
Size: 899 MB
Over the past several years, Microsoft has made significant contributions to the open source community, open-sourcing tools such as Visual Studio Code, PowerShell Core, and .NET Core and adding support for Bash in Windows 10 (WSL 1 and WSL 2). The company also contributes upstream to projects like Kubernetes, Helm, Draft, CNAB, Duffle, Porter, and more. Clearly, it recognizes the value open source can bring to organizations.
Join us for a special conversation on open source with Sam Newman and Microsoft principal cloud advocate Jessica Deen. They'll chat about open source tools and why they matter for infrastructure and operations folks in particular, then explain how to leverage open source tools in your dev and production environments, enabling you to implement DevOps best practices and streamline your value delivery.
Sam and Jessica talk about their own career journeys and infrastructure and ops. They'll spend a few minutes covering the trends that are influencing infrastructure, then tell you what you need to know to stay ahead of the curve.
What you'll learn and how you can apply it
Explore the origins of, need for, and opportunities around working with open source
See what's coming next for infrastructure and ops
This recording of a live event is for you because…
You want to learn about contributing to open source and using open source tools in your ops environment.
You're looking for ways to implement DevOps best practices and streamline your value delivery.
---
Password/解压密码www.tbtos.com
转载请注明:0daytown » Infrastructure and Ops Hour with Sam Newman: Open Source and DevOps with Jessica Deen