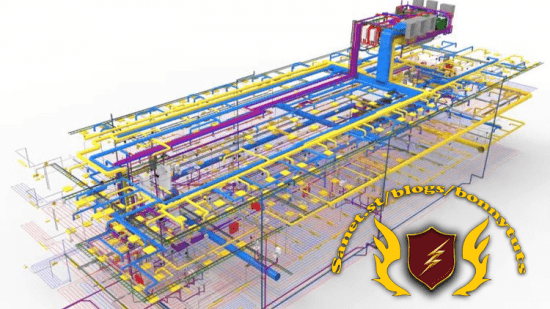 Published 06/2022
MP4 | Video: h264, 1280×720 | Audio: AAC, 44.1 KHz, 2 Ch
Genre: eLearning | Language: English + srt | Duration: 35 lectures (12h 11m) | Size: 6.8 GB
Understand HVAC, Skill to Size HVAC Equipment's
What you'll learn
Knowledge on Topics in HVAC Which will give you Opportunity to Crack an Interview at Entry Level and Intermediate Level
HVAC- Fundamentals, Components, Classifications, Categories and Concepts
HVAC- Load Calculations, Air Distribution System and Duct Design, Hydronic System Design (Chilled Pipe Sizing)
The importance of various HVAC Topics and the sequence in which you should learn the HVAC System Design
To achieve the optimal design, you will get good analytical skills and up-to-date technical knowledge of various system.
The training is an opportunity to apply the academics & develop an understanding of how to develop solution-driven concept & translate them into a complete plan
Requirements
Any one who is an Mechanical, Electrical, Civil Engineer or Diploma Holder should do this course, which will create an opportunity of employment.
Any Architect who want to excel in Air Conditioning system design to Counter HVAC Consultants
Description
Why HVAC Design?
Global Demand of HVAC: The HVAC system market size is estimated to be USD 197.0 billion in 2021 and is projected to reach USD 271.5 billion by 2026; it is expected to grow at a CAGR of 6.6% from 2021 to 2026.
In India HVAC market is expected to cross INR 45,000 Cr by 2022. Growing Economy and infrastructure-based developments and increasing tourism are expected to positively influence India HVAC market over the next five years. The expected 100 Smart Cities are also to be considered.
The increase in the financial status of majority of the population is also one of the reasons for the growth of the HVAC Industry
As per the surveys it is estimated that 2/3 of our Country is yet to be built for the needs of 2030.
The number of Engineers required in this Industry is huge.
The Course enables the entry level and working engineers to understand the basics, different systems used in Air Conditioning for Domestic and commercial purposes.
To achieve the optimal design, one should needs good analytical skills and up-to-date technical knowledge of various system designs. This training is useful to design HVAC Systems. This training is an opportunity to apply the academics and develop an understanding of how to develop solution-driven concepts and translate them into a complete set of plans and prototypes.
HVAC Required in Commercial Buildings, Airports, Shopping malls, Petrochemical complex, refineries, pharmaceutical industry, Aerospace industry, Hospitals etc..
Mechanical Engineer, Electrical Engineer, Civil Engineer who are looking for employment in HVAC Industry will benefit from the learnings to crack the interviews.
Architects who work with HVAC Consultants should do this course which will help them to talk more technically.
Who this course is for
Diploma Holders and Engineers in Mechanical, Electrical, Civil and Architecture
Very useful for HVAC Project / Site Engineers, HVAC Draftsmen, HVAC Maintenance Engineers, HVAC Sales Engineers, etc.,
Very useful for Electrical Project / Site Engineers, Electrical Draftsmen, Electrical Maintenance Engineers, Electrical Sales Engineers, etc.,
Very useful for Plumbing Project / Site Engineers, Plumbing Draftsmen, Plumbing Maintenance Engineers, Plumbing Sales Engineers, etc.,
Architect who are dealing with HVAC Consultants at Concept and Design stages.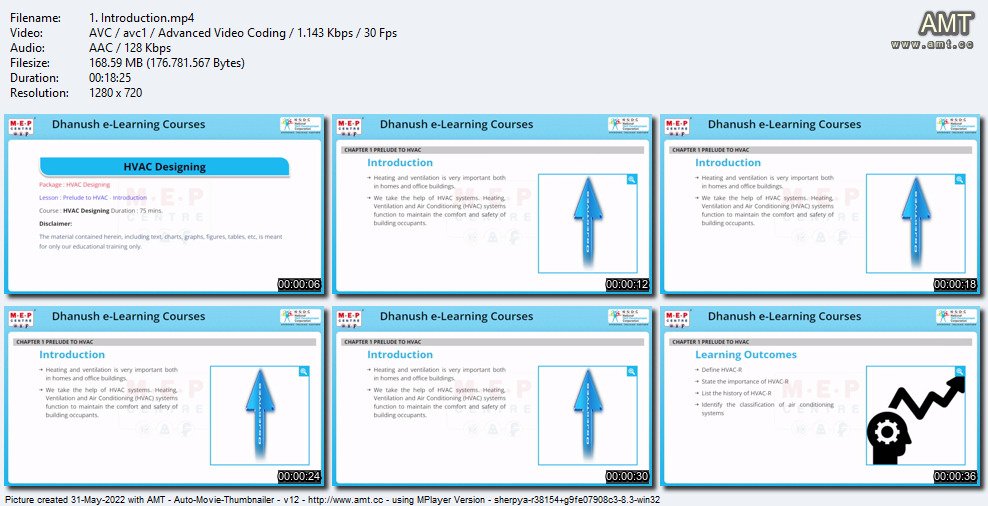 Password/解压密码www.tbtos.com
转载请注明:0daytown » HVAC Design (2022)