PROTOCOL has released the new first person shooting game "Enemy Front" for PS3. It is an upcoming first-person shooter game set to be released on June 10, 2014 for Microsoft Windows, PlayStation 3, and Xbox 360. The game will have single-player and multiplayer modes.
Description: Enemy Front brings World War II devotees a gripping FPS experience with advanced visuals and a richly interactive combat sandbox gameplay experience. The game gives the player full freedom to own their playing style: run & gun, stealth, subterfuge — all are viable approaches to win this battle.
Against the visceral backdrop of breathtaking European locales, the player takes on the role of American war correspondent Robert Hawkins, as he fights — and covers — iconic missions from anti-Nazi Resistance operations in France, Nazi Germany, Norway, and Warsaw throughout WW2.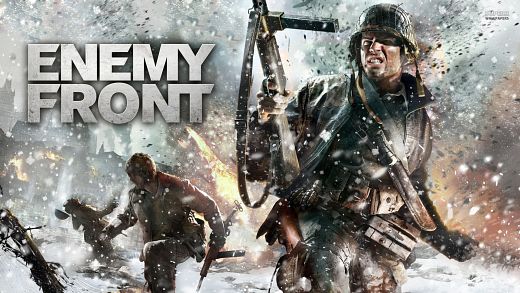 Features:
Breathtaking visuals, highly dynamic environments, and spectacular blockbuster action across many iconic Resistance operations of WW2.
Deep Resistance Fighter gameplay blends fast-paced FPS action with thrilling stealth, sniping, and clandestine operations.
Full arsenal of WW2 weaponry across all categories of hand-guns, SMGs, and rifles, as well as signature Resistance weapons including the Sten gun, Welrod Silenced Pistol, and Lightning SMG.
Highly destructible environments and advanced sandbox AI mean combat is always a rewarding and dynamic experience.
Introducing franchise protagonist Roy Hawkins, American war correspondent turned hero of the Resistance, and a memorable cast of Resistance leaders in France, Norway, and Warsaw.
10-12 hour Campaign and Multiplayer, powered by CryEngine technology.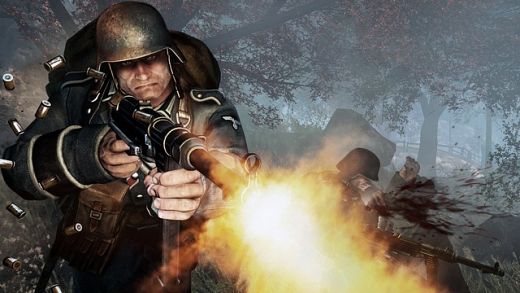 Genre: First-Person Shooter
Publisher: CI Games
Developer: CI Games
Release Name: Enemy_Front_PS3-PROTOCOL
Size: 4.53 GB
Links: Homepage –  NFO
---
Download rapidgator
http://rg.to/file/c8166f2ef550176be91180e828048d8a/ptc-efront.part1.rar.html
http://rg.to/file/a09860b7b79cba9dc149151e2c6dfec2/ptc-efront.part2.rar.html
http://rg.to/file/7a6e0cd084fc19446802f2d825942191/ptc-efront.part3.rar.html
http://rg.to/file/86027a24333208f214a21f80c9ca3933/ptc-efront.part4.rar.html
http://rg.to/file/29ea2f9e01217542e7234bb89af0ed83/ptc-efront.part5.rar.html
Download uploaded
http://uploaded.net/file/i6x13qf4/ptc-efront.part1.rar
http://uploaded.net/file/dviebogw/ptc-efront.part2.rar
http://uploaded.net/file/4jb59wyd/ptc-efront.part3.rar
http://uploaded.net/file/j7lp71u0/ptc-efront.part4.rar
http://uploaded.net/file/6uaqe64v/ptc-efront.part5.rar
Download 百度云
链接: http://pan.baidu.com/s/1gdgjMuf 密码: x89i
转载请注明:0daytown » Enemy Front PS3-PROTOCOL