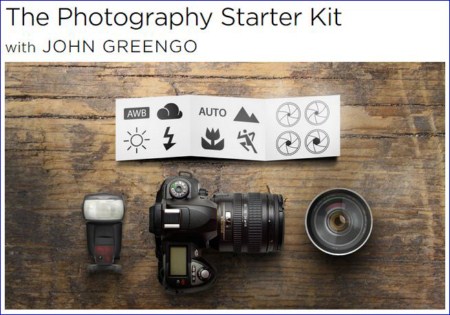 The Photography Starter Kit with John Greengo
English | .AVI | h264, yuv420p, 1216×684, 25.00 fps(r) | mp2, 48000 Hz, stereo, 96 kb/s | 1.14 GBGenre: E-learning
Learn how to take the kind of photograph you'll want to print and pass on to the next generation. In this three-hour course, you'll learn the principles of good photography and get the skills necessary to create it. 
Advanced cameras are available at modest price points, but learning how to use them takes an investment. In Photography Starter Kit you will learn the the most essential functions of your camera and get ready to confidently put them to work. You'll get the swing of basic photographic terminology and totally feel prepared to move on to more advanced classes.

You will also gain a solid understanding of must-know lighting and composition techniques. John Greengo will guide you through the process of positioning yourself and your subject so you capture the best photo possible with the camera you have – no additional gear needed.

If you want to take more memorable and inspiring photographs of your travels, your friends and family, or the great outdoors this class is for you. You'll learn how to make average pictures amazing photographs and gain the ground necessary to continue your photography education.