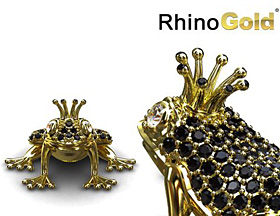 * RhinoGold 是珠宝设计和制造的首选软体。
* RhinoGold使珠宝设计师和制造商快速精确地充分修改和制造珠宝,保留直观的介面,既简化又减少了学习时间。
* 由于使用了Fleximetrical技术,现在变得更加简便,快捷和强大。
RhinoGold于Rhino的基础功能上建立增加珠宝业专用工具以提升生产效率及自动化重复任务。
---
RhinoGold 4.0 | 91.3 mb
TDM Solutions SL. announces the new 4.0 release of the RhinoGold with new features, that is fast becoming an essential product for professional goldsmiths, silversmiths and jewellers.
RhinoGold builds on the functionality of Rhino adding tailored jewellery industry tools to increase productivity and automate repetitive tasks.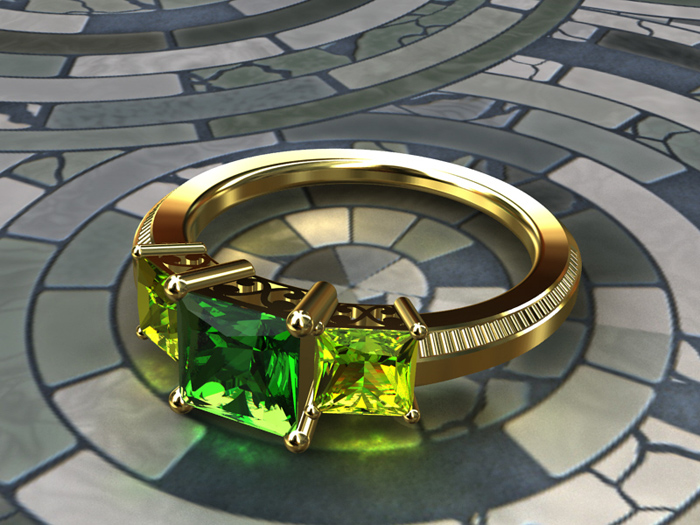 RhinoGold makes it possible for jewelry designers and manufacturers to fully modify and manufacture jewelry precisely but quickly without sacrificing a clear and intuitive interface that both simplifies and cuts down learning time.
Now easier, faster and more powerful thanks to Fleximetrical Technology.
RhinoGold 4.0 New Tools & Features: this
About TDM Solutions SL
TDM Solutions is a company that provides CAD/CAM solutions to a variety of industries, focusing in jewelry, but also including the automotive, casts and molds, prototype, footwear and general mechanics industries.
Developer of design and manufacturing applications, enhancing RhinoGold, and others such as Clayoo, RhinoMold, RhinoNest and RhinoShoe.
TDM Solutions was founded in 2001 and headquartered in Barcelona, Spain. Nowadays is working over 25 countries with more than 70 resellers.
Name: RhinoGold 
Version: 4.0 Build 2013_03_13_2324
Home: www.rhinogold.com
Interface: multilanguage
OS: Windows XP / Vista / Seven / 8
Size: 91.3 mb
---
Download freakshare
http://freakshare.com/files/2y9j7r4l/gorh40.rar.html
Download filefactory
http://www.filefactory.com/file/3hzm5en2emi1/gorh40.rar
Download uploaded
http://uploaded.net/file/ghiugf4c/gorh40.rar
Download 城通网盘
http://www.400gb.com/file/24039272
转载请注明:0daytown » RhinoGold 4.0 犀牛珠宝设计插件