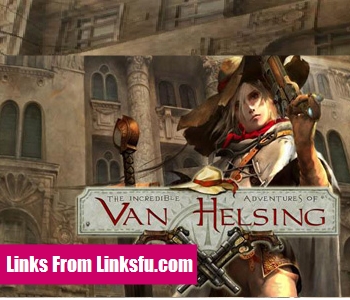 范海辛的奇妙冒险v1.1.08升级
---
The Incredible Adventures of Van Helsing Update v1.1.08-RELOADED
You do not need any previous update for this release, just the main release. Check the included text file for a list of what's been patched.|
Known issues:
 The multiplayer game still has some issues. Please play it with a character created for the multiplayer only because data loss may occur sometimes.
Multiplayer:
 Fixed a bug where the client could receive the Explosives Expert and the SWAG achievement.
Activation and aggression range of the monsters decreased in multiplayer games.
Fixed a crash when picking up loot as client.
Passive auras couldn't apply several times, if morethan 2 player played a game.
General:
 Fixed an item duplication issue.
Fixed an issue that caused Helsing to get stuck in the spell casting animation if you put a spell on the left click.
Fixed a potential memory leak with the Online characters.
Monsters couldn't attack you during cutscenes.
Publisher: NeocoreGames
Developer: NeocoreGames
Genre: Action, RPG
Release name: Download from The.Incredible.Adventures.of.Van.Helsing.Update.v1.1.08-RELOADED
Size: 583 MB
---
 1. Unrar

2. Install the update.
3. Copy over the cracked content from the /Crack directory to your game install directory
4. Play the game
Download freakshare
http://freakshare.com/files/moo1lifm/The.Incredible.Adventures.of.Van.Helsing.Update.v1.1.08-RELOADED.rar.html
Download filefactory
http://www.filefactory.com/file/404ak94avgl7/The.Incredible.Adventures.of.Van.Helsing.Update.v1.1.08-RELOADED.rar
Download uploaded
http://uploaded.net/file/5mi0xbu6/The.Incredible.Adventures.of.Van.Helsing.Update.v1.1.08-RELOADED.rar
Download 百度云
http://pan.baidu.com/share/link?shareid=2530613878&uk=926257522
转载请注明:0daytown » The Incredible Adventures of Van Helsing Update v1.1.08 范海辛的奇妙冒险v1.1.08升级包