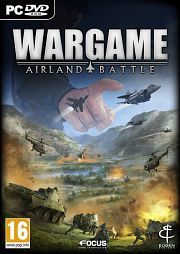 官方正式宣布了它的续作《战争游戏:空地一体战(Wargame: AirLand Battle)》,计划在2013年发布。《战争游戏:空地一体战》将把《战争游戏》系列带向一个全新的维度,而一段预告也让我们能够提前体验到这一部游戏中的新元素:空地一体。
更加宏伟壮观的画面
首部《战争游戏》让玩家们领略到了他们强大的游戏引擎,《空地一体战》将再度带领玩家向前迈进一步,带来我们之前从未在策略游戏中见到过的细节呈现。新版的IRISZOOM引擎将能够展示具有大量作战单位的壮观画面、场景以及通过卫星地图制作的地形重现。
就像它的前作一样,《战争游戏:空地一体战》将玩家们带入到了北约和华沙部队的冲突之中,故事发生在1975到1985年之间,正是冷战的转折点上。在这部游戏中,战争延伸到了欧洲北部,值得一提的是斯堪的纳维亚地区,这里的建筑和宏大的地形都被真实的重现在游戏中。
更加多样的单位
《战争游戏:空地一体战》将让玩家能够指挥冷战时期的所有军事资源,从坦克到飞机,游戏加入了总共150余种飞机来供玩家选择,歼击机轰炸机到电磁干扰机应有尽有。另外还有4个新国家加入到了原先的8国战斗中,使得车辆及战斗单位的总数达到了750种之多!另外由于武器系统的改进,《空地一体战》将游戏的真实性提升到了全新的水平。
游戏的单人战役模式由若干动态战役组成,而且依靠"Deck"系统,《战争游戏:空地一体战》还支持玩家在单人和多人游戏中自定义军队。最终,每次玩家的决策豆浆影响到整个战斗的战术结果,最终影响到全球冲突的发展方向!
准备在2013年进入全面冷战吧!
---
Description: 2 SIDES, 12 NATIONS, 750 UNITS: THE STRATEGY GAME REFERENCE IS BACK! Richer, more beautiful and more accessible, Wargame AirLand Battle is the sequel to the explosive real-time strategy game Wargame European Escalation! 1985. After several months of tension between NATO and the Warsaw Pact, an incident in the North Sea suddenly sets the world on fire, starting an all-out war. Command the entire military resources of the period, and plunge into the heart of a new dynamic campaign! With the arrival of air forces, select from a phenomenal array of 750 units (including tanks, planes, helicopters, and infantry) to build your army. Engage in spectacular battles with unmatched strategic depth, on huge battlefields as large as 150km², powered by a new graphics engine. Impressive in solo play, Wargame AirLand Battle is even more engaging online. The game features ultra-complete multiplayer modes, where up to 20 players do battle simultaneously!
Features:
Dynamic Campaign – A fully dynamic single player campaign starting in 1981.
10 vs. 10 multiplayer matches – You will be able to have twenty-man matches. In what form or context though has yet to be determined.
Broadcasting – Eugen will develop a system that will allow people to broadcast their matches, allowing people to jump in as observers to study other peoples tactics and tricks. Might be useful for the eSports scene as well.
Urban Warfare – The team have tweaked urban warfare, both in how towns, cities, etc… Are physically built on the map, but also how the Player/AI interact with them. Buildings are grouped into 'districts' and infantry units smartly deploy to cover all angles of a district, saving you having to micro-manage them by moving them around between individual buildings.
Logistics – Logistical units have been given a tweak, allowing you to choose what the re-supply, whether it be only ammo, or only fuel, or only repairs, or a combination of both
Maps – There will be over 30 new maps, mainly based on Scandinavian topography, although no new game modes at present.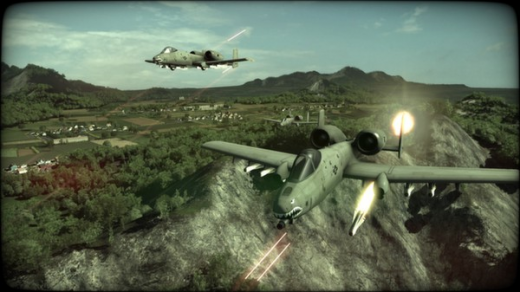 Publisher: Focus Home Interactive
Developer: Eugen Systems
Genre: Strategy
Release Name: Wargame.AirLand.Battle-RELOADED
Size: 7.2 GB

---
Download filefactory and Crack
http://www.filefactory.com/file/1doj31e2fnsd/n/Wargame.AirLand.Battle-RELOADED.part1.rar
http://www.filefactory.com/file/3gmnbeinjda9/n/Wargame.AirLand.Battle-RELOADED.part2.rar
http://www.filefactory.com/file/7azxxoh41wzp/n/Wargame.AirLand.Battle-RELOADED.part3.rar
http://www.filefactory.com/file/773ikq0w4wr/n/Wargame.AirLand.Battle-RELOADED.part4.rar
http://www.filefactory.com/file/12zu7mcw9mln/n/Wargame.AirLand.Battle-RELOADED.part5.rar
http://www.filefactory.com/file/5riw51fa7x8z/n/Wargame.AirLand.Battle-RELOADED.part6.rar
http://www.filefactory.com/file/20f2hr8tk6up/n/Wargame.AirLand.Battle-RELOADED.part7.rar
http://www.filefactory.com/file/1ty6y9x85j4t/n/Wargame.AirLand.Battle-RELOADED.part8.rar
Download freakshare and Crack
http://freakshare.com/files/6sa3ecp5/Wargame.AirLand.Battle-RELOADED.part1.rar.html
http://freakshare.com/files/lt7xsbao/Wargame.AirLand.Battle-RELOADED.part2.rar.html
http://freakshare.com/files/6yk89oud/Wargame.AirLand.Battle-RELOADED.part3.rar.html
http://freakshare.com/files/7syx5yw8/Wargame.AirLand.Battle-RELOADED.part4.rar.html
http://freakshare.com/files/hspemygv/Wargame.AirLand.Battle-RELOADED.part5.rar.html
http://freakshare.com/files/wyyek3o2/Wargame.AirLand.Battle-RELOADED.part6.rar.html
http://freakshare.com/files/9yiqmw9j/Wargame.AirLand.Battle-RELOADED.part7.rar.html
http://freakshare.com/files/cjozqxo6/Wargame.AirLand.Battle-RELOADED.part8.rar.html
Download Uploaded and Crack
http://uploaded.net/file/jgx9s221/Wargame.AirLand.Battle-RELOADED.part1.rar
http://uploaded.net/file/boh9mkch/Wargame.AirLand.Battle-RELOADED.part2.rar
http://uploaded.net/file/l78ewfek/Wargame.AirLand.Battle-RELOADED.part3.rar
http://uploaded.net/file/88zl2e6v/Wargame.AirLand.Battle-RELOADED.part4.rar
http://uploaded.net/file/xc4a6834/Wargame.AirLand.Battle-RELOADED.part5.rar
http://uploaded.net/file/fs5zamm9/Wargame.AirLand.Battle-RELOADED.part6.rar
http://uploaded.net/file/libjlel0/Wargame.AirLand.Battle-RELOADED.part7.rar
http://uploaded.net/file/wzh5b7tz/Wargame.AirLand.Battle-RELOADED.part8.rar
Download 城通网盘 and Crack
Wargame.AirLand.Battle-RELOADED.part1.rar: http://www.t00y.com/file/22324471
Wargame.AirLand.Battle-RELOADED.part2.rar: http://www.t00y.com/file/22324472
Wargame.AirLand.Battle-RELOADED.part3.rar: http://www.t00y.com/file/22324473
Wargame.AirLand.Battle-RELOADED.part4.rar: http://www.t00y.com/file/22324474
Wargame.AirLand.Battle-RELOADED.part5.rar: http://www.t00y.com/file/22324475
Wargame.AirLand.Battle-RELOADED.part6.rar: http://www.t00y.com/file/22324476
Wargame.AirLand.Battle-RELOADED.part7.rar: http://www.t00y.com/file/22324477
Wargame.AirLand.Battle-RELOADED.part8.rar: http://www.t00y.com/file/22324478