这款游戏是以太平洋战争为背景的塔防游戏,游戏中的战争气氛刻画的非常到位。游戏不再像以往的塔防游戏只是傻打,游戏中敌人会从各方面来进攻,并且还会攻击我方的防御塔。让我们有一种真正战争指挥官的感觉。
Scene group WALMART with a new edition of this well know casual game. Enjoy.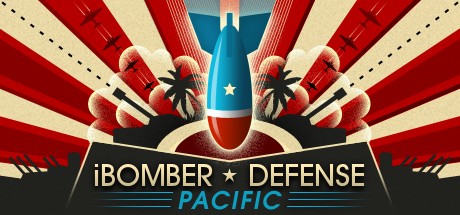 Description:
iBomber moves to the Pacific as you fight a whole new enemy across the Pacific rim to regain freedom.
iBomber Defense Pacific takes tower defense to a whole new level and makes you feel like you're right there and part of the incredible action. iBomber Defense Pacific has all-new tactics, all-new strategies, all-new maps, all-new weapons and all-new enemies.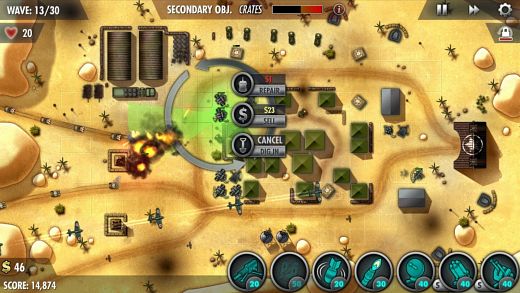 Features:
Victory Points, Perks and Stats
Earn victory points and spend to upgrade all your turrets
Specialize your turrets for extra overall fire power
Win Perks (12 to unlock and assign)
Progress your Rank (14 ranks to achieve)
Follow your stats (20 stats to track & watch)
Try to collect all 25 Achievements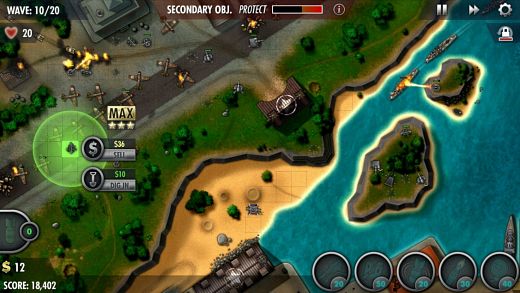 All new weapons:
Discover flame throwers, rockets and individual turret targeting
Build bomb bases and drop bombs and depth charges directly onto enemies
Use bombs to Discover Hidden targets on maps
All new tactics:
Dig in, dig your turrets in to increase fire power and armor but you reduce your field of view!
Sneak attacks, watch out! for enemy sneak attacks from the Jungle and by Sea
Combine Canon, Rocket and Radar turrets to extend your total fire power
Use Flame throwers to cause damage and mayhem to enemy units
Drop Bombs to target your enemy from above
Aim to achieve the Secondary objective on all levels
Publisher: Chillingo
Developper: Cobra Mobile
Genre: Strategy, Casual
Release name: iBomber.Defense.Pacific-WaLMaRT
Size: 107MB in 23F
Links: Homepage 
---
Download filefactory and Crack
http://www.filefactory.com/file/5b0dmqda0nsp/iBomber.Defense.Pacific-WaLMaRT.rar
Download freakshare and Crack
http://freakshare.com/files/gjvxk2nz/iBomber.Defense.Pacific-WaLMaRT.rar.html
Download Uploaded and Crack
http://uploaded.net/file/a09vd0xk/iBomber.Defense.Pacific-WaLMaRT.rar
Download 城通网盘 and Crack
http://www.400gb.com/file/22353692