经典RPG《伯德之门》增强版的发行商Overhaul Games最近宣布,本作除了登陆PC之外,还将登陆iPad。  
自从1998年发布以来,《伯德之门》在全球范围内赢得了数百万的粉丝,外加无数个奖项。这款经典的神秘冒险传奇游戏设立了《龙与地下城》式角色扮演电脑游戏的标准。
《伯德之门》增强版的Infinity引擎得到了升级和改良,内容将包括完整的《伯德之门》冒险、《剑湾传奇》资料片和一些之前从未发布过的内容(包括一个新的冒险和一个新的队友)。
---
PROPHET with another multilanguage release this time for the enhanced Edition of Baldur's gate, mutli9 -> EN/FR/DE/IT/ES/PL/CZ/TR/PT-BR
Description:
Developed by Overhaul Games, Baldur's Gate — Enhanced Edition revives this classic RPG game originally produced by acclaimed studio Bioware. Baldur's Gate takes you back to the Forgotten Realms campaign setting in a dazzling role-playing adventure, one that brings to life the grand tradition of the Advanced Dungeons & Dragons game through intricately designed graphics, sound and play balancing. Immerse yourself in this quintessential medieval fantasy world, where nations hang in the balance of your actions, dark prophesies test your resolve, and heroic dreams can be fulfilled at last.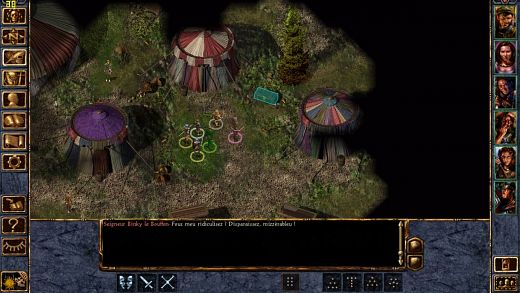 Features:
Re-forged by Overhaul Games – A dedicated team has been assembled for this release of Baldur's Gate to enhance this timeless classic. To remain true to the spirit of the game, the team includes original Baldur's Gate development staffers.
Gripping non-linear adventure play spans seven chapters, with dozeons of subplots that branch in and out of the main scenario. Your decisions affect subsequent chapters and the entire game world as a while.
Set in TSR's best-selling Forgotten Realms campaign setting, the most popular and longest-running of the AD&D role-playing game worlds.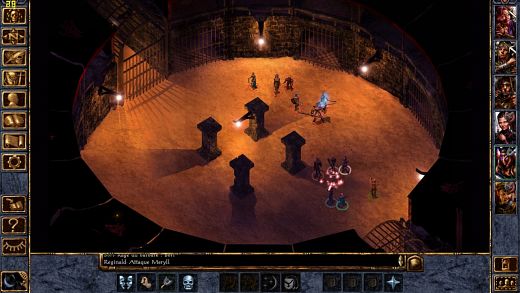 Publisher: Atari
Developer: Overhaul Games, Beamdog
Genre: Strategy, RPG
Release Name: Baldurs.Gate.Enhanced.Edition.MULTi9-PROPHET
Size: 1560MB in 35F
---
Download filefactory and Crack
http://www.filefactory.com/file/2duhvleblo1l/n/Baldurs.Gate.Enhanced.Edition.MULTi9-PROPHET.part1.rar
http://www.filefactory.com/file/3mqo47lmzd1d/n/Baldurs.Gate.Enhanced.Edition.MULTi9-PROPHET.part2.rar
Download freakshare and Crack
http://freakshare.com/files/urv85czk/Baldurs.Gate.Enhanced.Edition.MULTi9-PROPHET.part1.rar.html
http://freakshare.com/files/g15z6mbt/Baldurs.Gate.Enhanced.Edition.MULTi9-PROPHET.part2.rar.html
Download Uploaded and Crack
http://uploaded.net/file/yj1a8l77/Baldurs.Gate.Enhanced.Edition.MULTi9-PROPHET.part1.rar
http://uploaded.net/file/xp3gpjd7/Baldurs.Gate.Enhanced.Edition.MULTi9-PROPHET.part2.rar
Download 城通网盘 and Crack
Baldurs.Gate.Enhanced.Edition.MULTi9-PROPHET.part1.rar: http://www.t00y.com/file/22342284
Baldurs.Gate.Enhanced.Edition.MULTi9-PROPHET.part2.rar: http://www.t00y.com/file/22342285
Download 百度云
http://pan.baidu.com/s/1qWGtSx2
转载请注明:0daytown » 博德之门:增强版 Baldurs Gate Enhanced Edition MULTi9