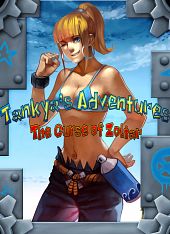 一个会魔法的名叫塔尼亚的女孩,来到一个有着类似玛雅文明的热带岛屿上,展开她的冒险。这是款动作游戏,也含有射击内容。
---
A Zelda/Spyro like adventure for the PC brought to us by scene group DEFA.
Description:
Tankya's Adventure: The Curse of Zoltar Is a cartoon adventure indie game, featuring elements of platform games and shooters. A colourful and exciting journey where players pit steel fists against dark voodoo magic across beautiful landscapes in order to save the island.
Play as Tankya, a young pirate girl who has been born with a unique gift; the ability to talk to Steel. She can only talk to steel, as Gold is too snobby and Iron is too boring. Tankya lives on a tropical paradise, enjoying her days in lazy bliss.
However, little does she know – deep in the jungle, from the great monkey temple of Ouzumarogaza, a dark magic is growing that threatens to change everything.
As mind controlled monkeys begin to invade the island, Tankya realises the only way to release the monkeys from their spell is to knock them out! So, using her steel powers must reach the monkey temple and get to the bottom of this. Solving puzzles, Passing obstacles and Knocking out armies of monkeys armed with apples, spears, swords and chilli sauce bottles.
Ever miss Old School adventure games like The Legend of Zelda, Crash Bandicoot, etc.. Tankya's Adventure: The Curse of Zoltar is a revival of the classic video game style featuring all those awesome things we all miss – Coins, Combos, Boss Battles, High Scores, Stylised Environments and the occasional bit of toilet humour, with the addition upgrades, customisable moves and of course it's own very unique storyline and feel.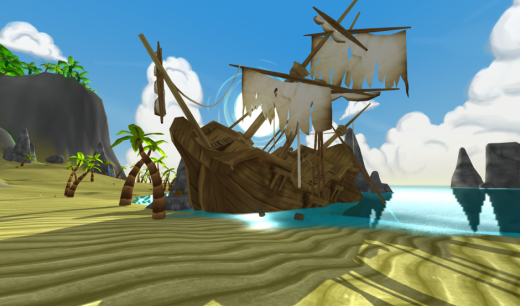 Features:
Explore 5 beautiful levels
Defeat powerful and dynamic bosses
Use your steel powers to form fists, shields, cannon balls, and many more
Solve puzzles
Personalise your game experience
Old School Adventure game style
Discover secrets
Unique story with interesting characters
Custom soundtrack
Top your high score with points, highest combos and monkeys freed
Vivid Low poly cartoon style with hand-painted textures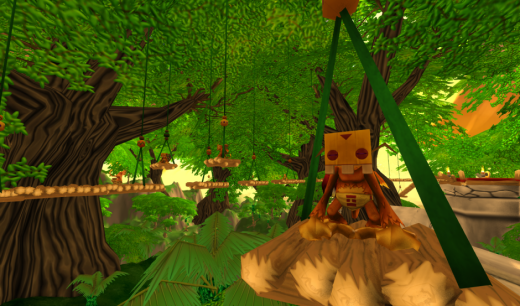 Publisher: YoShellShell!
Developer: YoShellShell!
Genre: Indie, Adventure
Release name: Tankyas.Adventures.The.Curse.of.Zoltar-DEFA
Size: 397MB in 30F
Links: Homepage 
---
Download uploaded
http://uploaded.net/file/9ah1d8v9/Tankyas.Adventures.The.Curse.of.Zoltar-DEFA.rar
Download 城通网盘
http://www.400gb.com/file/23796027
转载请注明:0daytown » Tankyas Adventures The Curse of Zoltar-DEFA 塔尼娅冒险卓塔诅咒