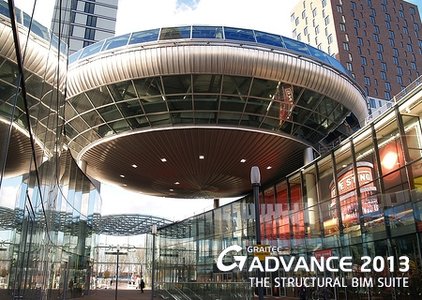 GRAITEC是一个致力于CAD与建筑结构分析解决方案的国际化的软件开发商。最新版的GRAITEC Advance 2013已正式发布,它是一款适用于建筑业专业人士的BIM结构系列软件。
  GRAITEC Advance 是一个建筑信息模型(BIM)系统,它实现了从整个工程设计,结构分析和文件编制到部件优化,详图设计和生产制造的自动化。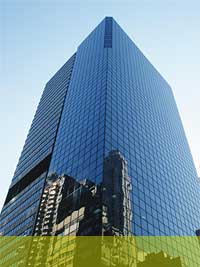 GRAITEC Advance 给结构设计者与详图设计者提供了一个理想的工作环境,通过它提供的工具,用户可以创建并快速地完成他们的建造项目:优化建造材料,避免项目的不一致性,加快周转时间,自动创建文件,项目历史追踪,与工作伙伴的信息交流等。
GRAITEC ADVANCE2013:BIM系列软件解决方案+互用性(interoperability)+高效性(productivity)+简易性(simplicity) 
Graitec Advance 软件套装2013版的新功能主要集中于4个方面:
  ● 智能的数据交换功能增强,数据的互用不再只局限Advance系列产品之间,还可以与其他行业的标准数据格式,其他的软件系统,合作伙伴及设备制造商实现数据交换。
  ● 加强了用户界面,使用更容易,更方便
  ● 提高了性能
  ● 文件图纸的生成与项目管理自动化程度更高,提高了用户的工作效率
Advance产品间的数据交换     
2011版本将所有的Advance系列产品发布在一张DVD中。这样就极大的简化了程序的安装,并且使设计者与绘图者可以更容易的共享数据,例如数据中包含的截面(UKB,RHS…)与材质。在设计软件与详图软件间增加了一种计算引擎(如EC3连接设计)。
  新界面,"Graitec Advance Manager,可集中管理软件通用的系统设置与工具,Advance系列产品间可以共享这种设置。这个新功能的使用将使用户界面更加标准化。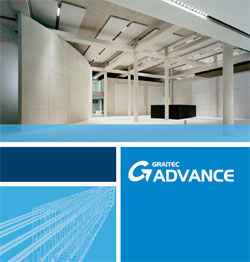 互用性 
  Graitec Advance 2013也加强了与Autodesk Revit?(Revit Architecture? and Revit Structure?)数据模型的互用性。它允许Graitec用户可直接使用Autodesk Revit的模型并在Advance中去完成设计并生成建造图纸。
在工厂设计领域,另一个主要的新功能(而且是向前迈进了一大步):Graitec Advance 2013现在可以兼容Aveva's PDMS?软件。Graitec与 AVEVA的团队一起致力于数据交换的研发,以实现      Graitec与AVEVA用户可以快速有效的相互交换设计模型。
切记我们的软件完全兼容行业标准格式:IFC, CIS/2, PSS, SDNF, KISS…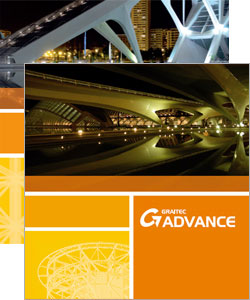 统一品牌标准化 
Graitec Advance系列软件现在遍布80多个国家,内置有12种语言。每天全世界有上千个用户应用我们的软件,所以为了标准化各区域的品牌,我们正在统一全球产品标识:所有以前使用的名字均被重新标签为Advance Steel, Advance Concrete 与Advance Design。
---
GRAITEC, European software developer for modeling and drawing creation for the construction industry, announces the release of the GRAITEC Advance 2013 suite.
Driven by sustainable development challenges, the increasing complexity of projects, time constraints and smaller budgets, construction professionals have no other choice than to make the leap to innovation. GRAITEC, a player in dynamic innovation, dedicates a signifi cant portion of its Research & Development investments in Digital Modeling or BIM (Building Information Modeling), in particular in its GRAITEC Advance suite.
This technology associates each real object to its virtual equivalent in the digital model and offers users the ability to simulate the behavior of the real structure, to automate the creation of technical documentation of their projects, to maintain consistency through the changes to the project and facilitate technical collaboration with all project stakeholders.
GRAITEC Advance has more than 15,000 users and 7 new users join the community every day. The uniqueness of GRAITEC Advance is to offer a solution that is very effi cient because it is dedicated to building professionals: design, calculation and creation of fabrication drawings, easy training, and provides a rapid return on investment, usually from the fi rst project.
The GRAITEC Advance suite consists of software products dedicated to the BIM structure: Advance Design, Advance Concrete and Advance Steel and Advance CAD, a new drawing tool that completes the suite.
Included:
– Advance Concrete Service Pack for Graitec Advance Suite 2013
– Advance Steel Hotfix 1 for Graitec Advance Suite 2013 SP1
A hot fix is a software maintenance package containing a small number of code fixes, designed to fix a small number of critical problems. A hot fix enables a customer to receive fixes for urgent problems, without having to wait for the next service pack.
Note: "We suggest you download and install the Hotfix 1 for AS2013 now because these improvements that are on the Hotfix 1 will not be present on the SP when it will be released." – Company: Graitec
About GRAITEC Group.
Founded in 1986, GRAITEC is a major software developer for civil engineering offering a Building Information Modeling (BIM) system that automates the entire structural process. Used by more than 40,000 professionals worldwide, GRAITEC solutions have helped in creating outstanding projects: Cœur Défense tower, Stade de France stadium, Cairo Subway, Düsseldorf International Airport, Băneasa Shopping City in Bucharest, Milano Fair, etc. The GRAITEC Group has more than 260 employees working in 14 companies (France, Germany, Czech Republic, Romania, Russia, Italy, United Kingdom, Singapore, Canada and USA). GRAITEC also manages an international network of more than 40 Value Added Resellers.
Name: Graitec Advance Suite
Version: 2013 SP1 build 7149
Home: http://www.graitec.com
Interface: multilanguage
OS: Windows XP / Vista / Seven
---
注:除uploaded下载地址外,其他三个下载地址分卷互换。
Download uploaded
http://ul.to/f/8gvgh2
Download freakshare
http://freakshare.com/files/erq42kvq/Graitec.Advance.Suite.2013.SP1.build.7149.part1.rar.html
http://freakshare.com/files/36cocazs/Graitec.Advance.Suite.2013.SP1.build.7149.part2.rar.html
http://freakshare.com/files/j34qel4o/Graitec.Advance.Suite.2013.SP1.build.7149.part3.rar.html
http://freakshare.com/files/hrceck0w/Graitec.Advance.Suite.2013.SP1.build.7149.part4.rar.html
http://freakshare.com/files/n1m4kfob/Graitec.Advance.Suite.2013.SP1.build.7149.part5.rar.html
http://freakshare.com/files/stvfsg86/Graitec.Advance.Suite.2013.SP1.build.7149.part6.rar.html
http://freakshare.com/files/mehfo2rr/Graitec.Advance.Suite.2013.SP1.build.7149.part7.rar.html
Download filefactory
http://www.filefactory.com/file/7c665gv5exx3/n/Graitec.Advance.Suite.2013.SP1.build.7149.part1.rar
http://www.filefactory.com/file/7edfgniwzcp1/n/Graitec.Advance.Suite.2013.SP1.build.7149.part2.rar
http://www.filefactory.com/file/1x6h7mccxpxp/n/Graitec.Advance.Suite.2013.SP1.build.7149.part3.rar
http://www.filefactory.com/file/339n1pmbk1zd/n/Graitec.Advance.Suite.2013.SP1.build.7149.part4.rar
http://www.filefactory.com/file/1srqv3ordaer/n/Graitec.Advance.Suite.2013.SP1.build.7149.part5.rar
http://www.filefactory.com/file/1grlel4wqnwt/n/Graitec.Advance.Suite.2013.SP1.build.7149.part6.rar
http://www.filefactory.com/file/3j1kv5vmz8pv/n/Graitec.Advance.Suite.2013.SP1.build.7149.part7.rar
Download 城通网盘
Graitec.Advance.Suite.2013.SP1.build.7149.part1.rar: http://www.t00y.com/file/23665153
Graitec.Advance.Suite.2013.SP1.build.7149.part2.rar: http://www.t00y.com/file/23665782
Graitec.Advance.Suite.2013.SP1.build.7149.part3.rar: http://www.t00y.com/file/23671310
Graitec.Advance.Suite.2013.SP1.build.7149.part4.rar: http://www.t00y.com/file/23665168
Graitec.Advance.Suite.2013.SP1.build.7149.part5.rar: http://www.t00y.com/file/23665998
Graitec.Advance.Suite.2013.SP1.build.7149.part6.rar: http://www.t00y.com/file/23671342
Graitec.Advance.Suite.2013.SP1.build.7149.part7.rar: http://www.t00y.com/file/23671538
转载请注明:0daytown » Graitec Advance Suite 2013 SP1 build 7149 x86/x64 建筑结构分析和详图设计