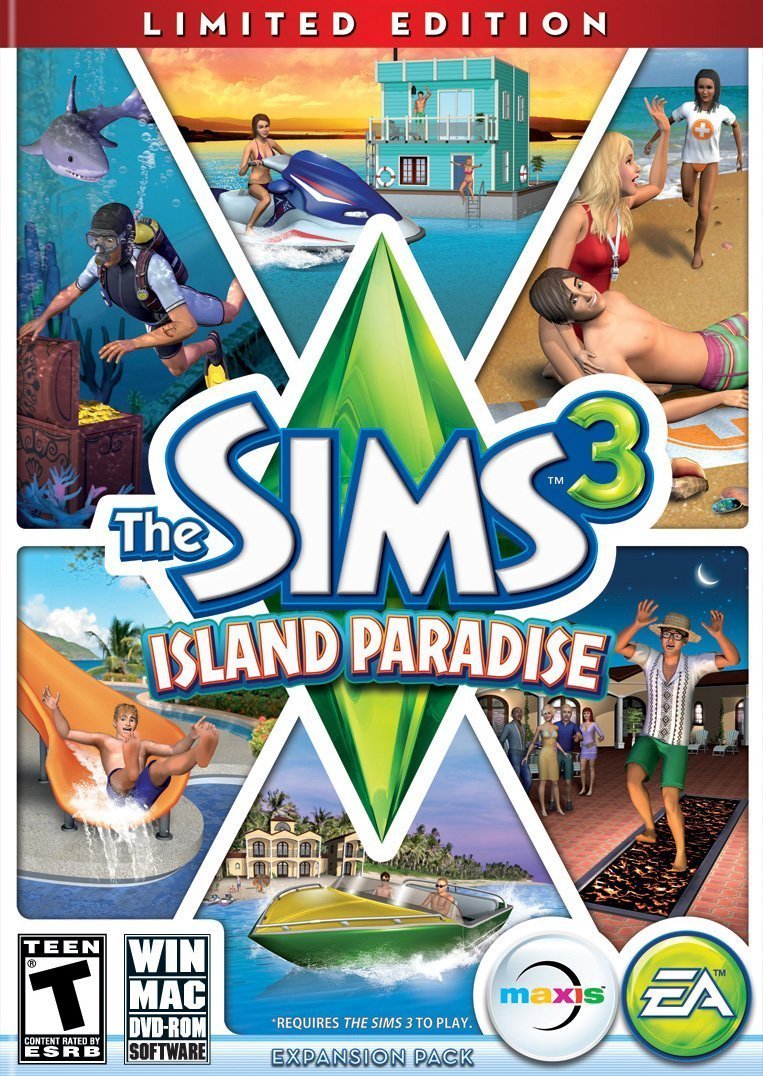 《模拟人生3:岛屿天堂(The Sims 3: Island Paradise)》是EA《模拟人生3》的最新资料片,这次的舞台在一片海上的未知小岛,玩家可以在游戏中开着各类游船探索这些小岛,除此之外,玩家甚至可以拥有这些岛屿,并开发它们,在岛屿上建设五星级酒店、度假村等设施,吸引大量游客,把这片岛屿打造成"天堂"一般。另外玩家还可以在游戏中参加各类潜水运动,探索在岛屿周围的神秘海域。
  EA已经宣布《模拟人生3:岛屿天堂》将于2013年6月25日正式登陆PC和MAC平台。
---
FLT released The Sims 3 Island Paradise for PC.
Description: New adventures await your Sims on the sunny shores and beneath the glistening water of an island paradise! From exploring the tropical isles to creating a five-star resort experience, your Sims can decide to embark on an unforgettable journey or make them a new home in this new utopia. Nautical Sims can even take the helm of fully customizable houseboats and set sail between islands! If your Sims would rather be in the water than on it, they can snorkel and scuba dive their way through the ocean. Who knows, they might uncover sunken treasure or befriend a mermaid! With innovative features never before seen in The Sims PC franchise and a world of new possibilities on land and in sea, your Sims will reap the benefits of their own island paradise.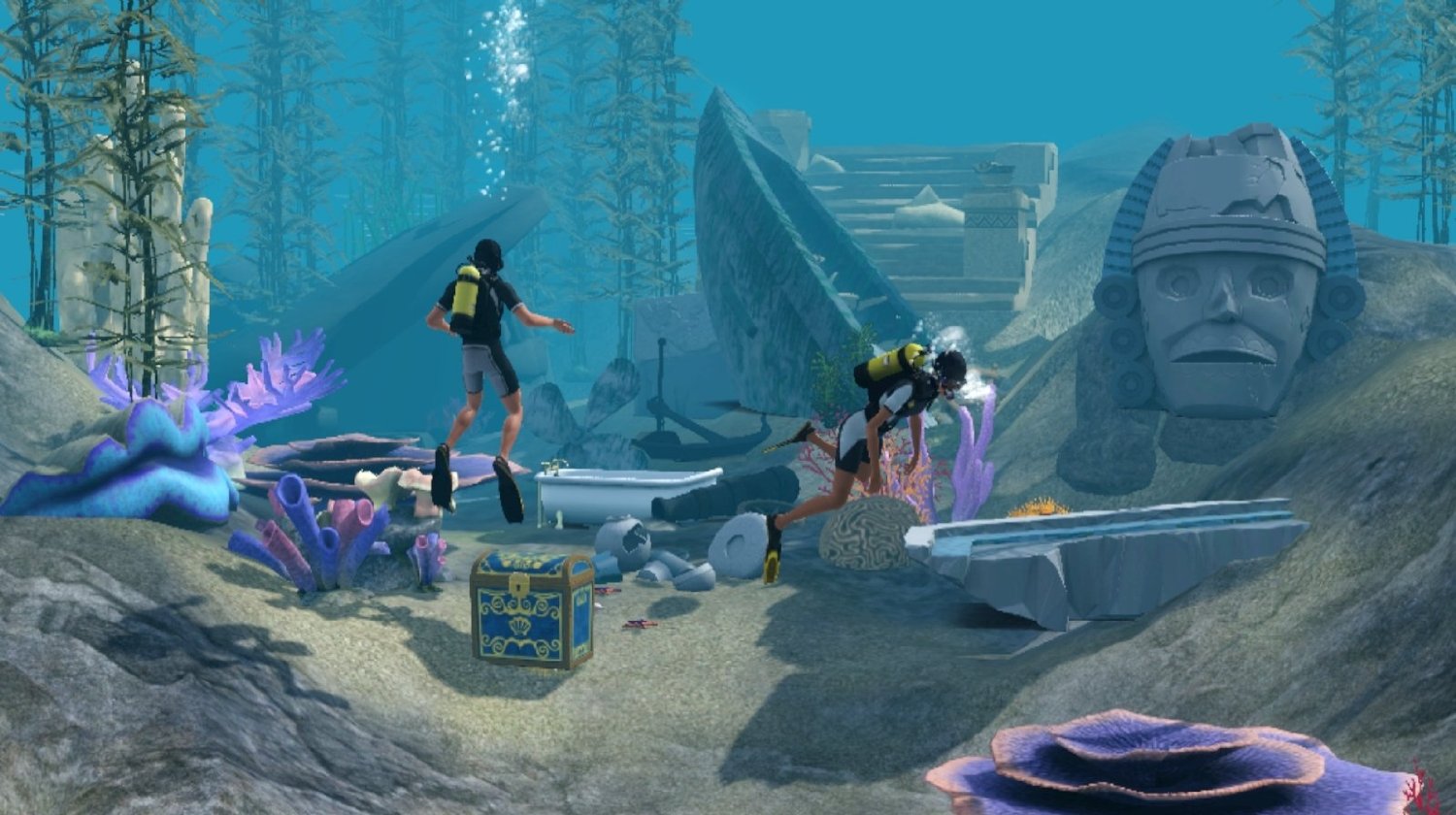 Features:
Be it by paddleboat or speedboat, your Sims can now leave port to discover new lands and explore like never before, from inter-island travel to discovering their own uncharted island
Create a family-friendly resort of waterslides and buffet tables, a romantic retreat dotted with minimalist cottages, or a singles resort featuring multiple pool bars where Sims can mingle and flirt. Choose and fine-tune your amenities, set your prices, and wait for the reviews and Simoleons to pour in.
See what surprises await under the sea as your Sims build their skills in snorkeling/scuba diving. Your Sims may find them on the shore of a new island or discover sunken or buried treasure.
New stilted foundations give your Sims the best of both worlds, a home that's partially on the water and partially on land. Build a resort, create travelling houseboats, and customize your very own island paradise for your Sims!
Requires The Sims 3 to play.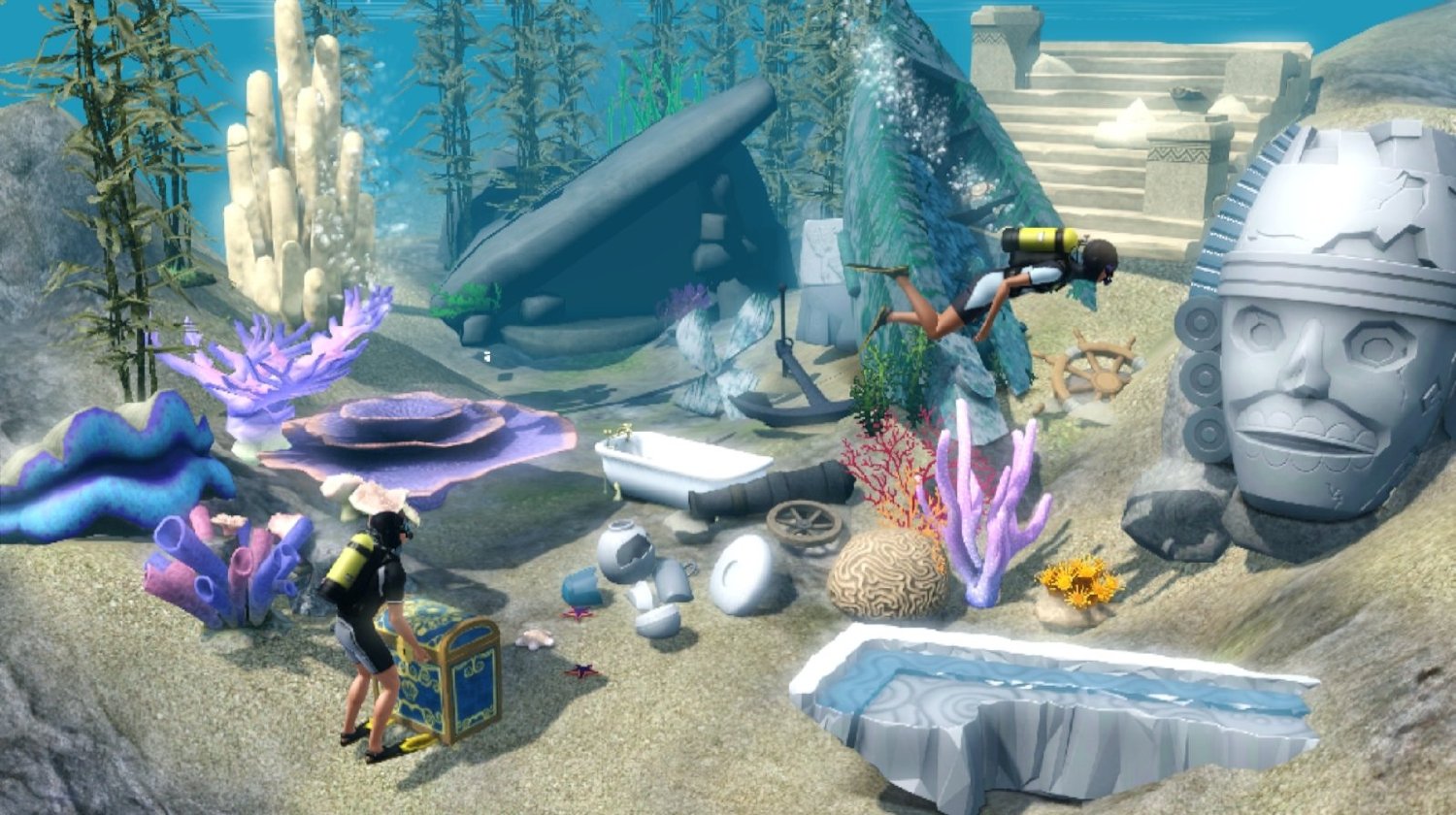 Developer: Maxis Redwood
Publisher: Electronic Arts
Genre: Simulation/Strategy
Release name: The_Sims_3_Island_Paradise-FLT
Size: 4.03GB
Links: Homepage – NFO – NTi – TPB
---
Download freakshare
http://freakshare.com/files/aoi9n4r9/flt-s3ip.part1.rar.html
http://freakshare.com/files/0106q7y7/flt-s3ip.part2.rar.html
http://freakshare.com/files/2s8n010i/flt-s3ip.part3.rar.html
http://freakshare.com/files/v8zeoj3s/flt-s3ip.part4.rar.html
http://freakshare.com/files/pnetjmyb/flt-s3ip.part5.rar.html
Download filefactory
http://www.filefactory.com/file/ixhp1ns4ic7/n/flt-s3ip.part1.rar
http://www.filefactory.com/file/53b9ymcmpco7/n/flt-s3ip.part2.rar
http://www.filefactory.com/file/6bfsuq2qksez/n/flt-s3ip.part3.rar
http://www.filefactory.com/file/10il5ggivsp7/n/flt-s3ip.part4.rar
http://www.filefactory.com/file/1ue7ppmapdr7/n/flt-s3ip.part5.rar
Download uploaded
http://ul.to/f/3gidzl
Download 城通网盘
flt-s3ip.part1.rar: http://www.t00y.com/file/23639358
flt-s3ip.part2.rar: http://www.t00y.com/file/23639359
flt-s3ip.part3.rar: http://www.t00y.com/file/23639361
flt-s3ip.part4.rar: http://www.t00y.com/file/23639362
flt-s3ip.part5.rar: http://www.t00y.com/file/23639363
Download 百度云
http://pan.baidu.com/share/link?shareid=1585842351&uk=909467506