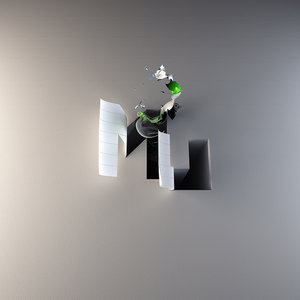 不需撰写程式码,即可为桌上型和行动装置建立及发布符合最新Web 标准的动态网站。自由自在地使用熟悉的工具和数百种Web 字体进行设计。轻松地加入互动元素,包括投影片、表单等等。与Creative Cloud™ 同步档案以提供随处存取和轻松共用等功能。完整的创意挥洒空间,一个应用程式就满足您的所有需求。一切尽在 Creative Cloud。
---
Adobe Muse CC 5.0 LS23 Multilingual WiN/MacOSX | 58.5 MB + 182 MB
Create and publish dynamic websites for desktop and mobile devices that meet the latest web standards — without writing code. Design freely using familiar tools and hundreds of web fonts. Easily add interactivity, including slide shows, forms, and more. Save files with Creative Cloud™ for anywhere access and simple sharing. Your entire creative world, together in one place
See the top new features
Free yourself from making minor website updates. Easily create scrolling animation effects. Add contact forms to sites hosted with any provider. And much more. It's all new and all Adobe® Muse™ CC.
In-browser editing
Let site owners make changes to the content of their live websites through a browser — without affecting layout or structure. Choose whether to merge changes with the original Adobe Muse CC files.
Part of Creative Cloud
With Adobe Muse CC — part of Creative Cloud — your creative process becomes seamless, intuitive, and more connected. Get it as a single-app membership or with a Creative Cloud complete membership, which also includes every other creative tool.
Work better together
The power of Creative Cloud is now available for teams. You get 5x more cloud storage per person, expert support, collaboration and sharing features, and easy-to-use license management tools.
Creative Cloud Student and Teacher Edition
Creative Cloud gives you the latest Adobe desktop apps, plus access to new features as soon as they're available — all at a student-friendly price.
System requirements
Windows
2.33GHz Intel® Pentium® 4, AMD Athlon® 64 2800+, or faster processor
Microsoft® Windows® XP Home, Professional, or Tablet PC Edition with Service Pack 3; Windows Server® 2003 or 2008; Windows Vista® Home Premium, Business, Ultimate, or Enterprise (including 64-bit editions) with Service Pack 2; or Windows 7
1GB of RAM
Adobe® AIR® 3.3
Mac OS
Intel Core™ Duo or faster processor
Mac OS X v10.6 through v10.8
1GB of RAM
Adobe AIR 3.3
转载请注明:0daytown » Adobe Muse CC 5.0 LS23 Multilingual WiN/MacOSX 设计网站,不必撰写程式码