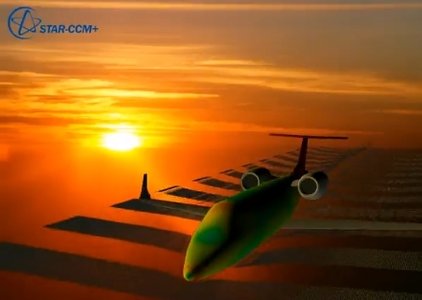 STAR-CCM+ 软件是由CD-adapco Group公司开发的新一代通用计算流体力学(CFD)分析软件。采用最先进的连续介质力学数值技术(computational continuum mechanics algorithms)开发的新一代CFD求解器。它搭载了CD-adapco独创的最新网格生成技术,可以完成复杂形状数据输入、表面准备——如包面(保持形状、简化几何、自动补洞、防止部件接触、检查泄露等功能)、表面网格重构、自动体网格生成(包括多面体网格、六面体核心网格、十二面体核心网格、四面体网格)等生成网格所需的一系列作业。
CD-adapco公司是一家私人公司,一直保持着17%的有机去年同期增长超过过去5年。 CD-adapco公司700名员工才华的人,在30个不同的全球各地的办事处工作。
---
CD-Adapco Star CCM+ 8.02.011-R8 (double precision)  (windows 64bit)| 2.9 Gb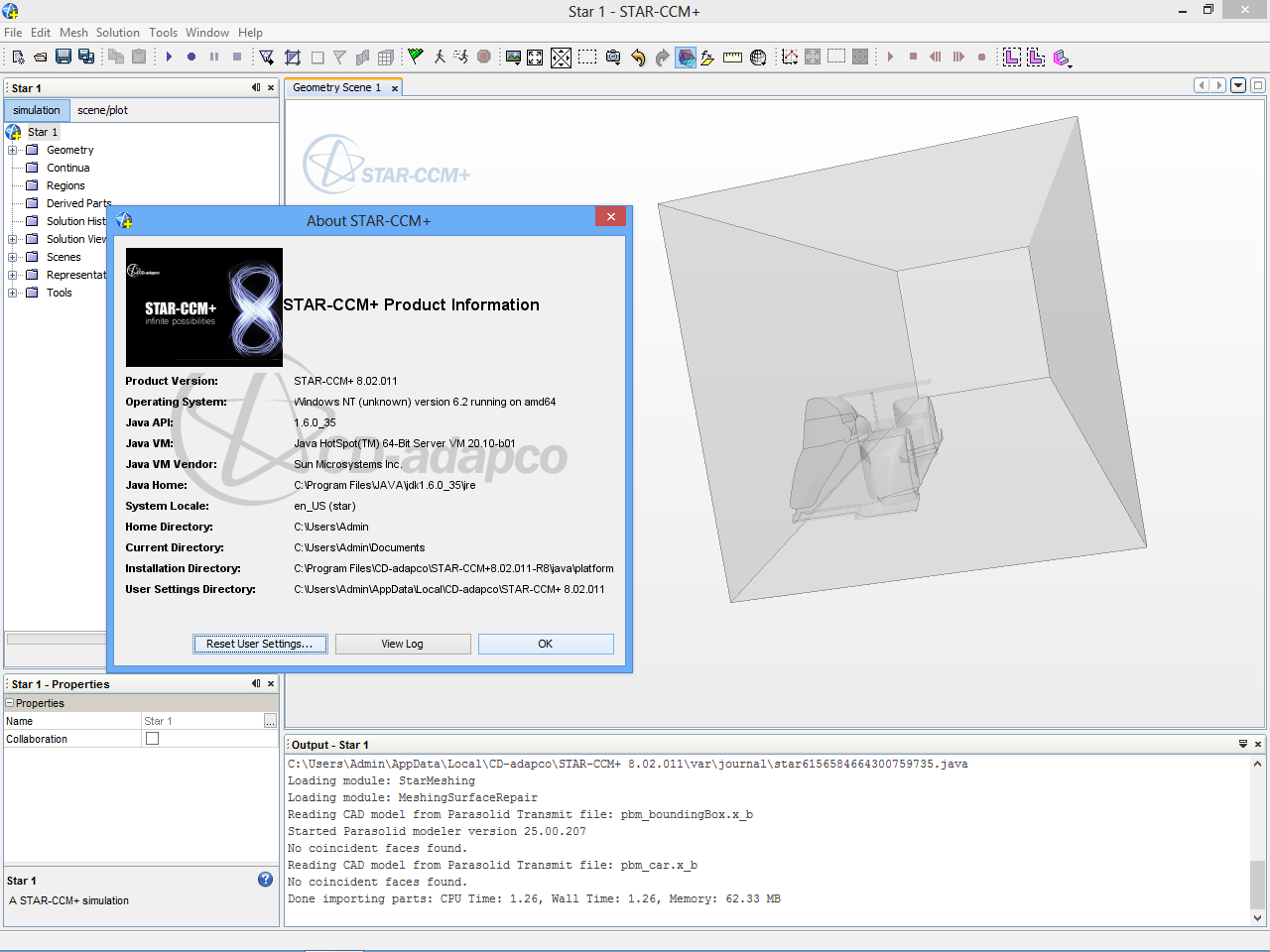 CD-adapco has released version 8.02.011-R8 of its STAR-CCM+ software, which the company says will help users accelerate product development processes by performing more simulations in less time. The introduction of Multi-part Solids improves the scalability of thermal simulations that previously involved multiple parts and materials. The ability to use a single solid continuum makes thermal simulation problems easier to set-up, and increases the speed of calculation, the company says. The new Solar Loads Calculator allows solar radiation to be automatically specified by latitude, longitude, time and date, with an additional factor to account for changing skies. These parameters are updated automatically during transient analysis to facilitate the simulation of occupant comfort.
CD-adapco is the world's largest independent CFD focused CAE provider. Our core products are the technology-leading simulation packages, STAR-CCM+ and STAR-CD. The scope of our activities, however, extends well beyond CFD software development to encompass a wide range of CAE engineering services in fluid dynamics, heat transfer and structural engineering. Our ongoing mission is to "inspire innovation and reduce costs through the application of engineering simulation software and services."
A privately owned company, CD-adapco has maintained 17% organic year-on-year growth over the last 5 years. CD-adapco employs 700 talented individuals, working at 30 different offices across the globe.
Name: CD-Adapco Star CCM+
Version: (64bit) 8.02.011-R8
Home: www.cd-adapco.com
Interface: multilanguage
OS: Windows Vista and later
Size: 1.3 Gb
Special Thanks TeAM SOlidSQUAD-SSQ
---
 Download freakshare
http://freakshare.com/files/xy6unqex/Star.CCM.win.64bit.8.02.011-R8.part1.rar.html
http://freakshare.com/files/ir97nhqj/Star.CCM.win.64bit.8.02.011-R8.part2.rar.html
Download filefactory
http://www.filefactory.com/file/2oa85rk0d3cr/n/Star.CCM.win.64bit.8.02.011-R8.part1.rar
http://www.filefactory.com/file/7huchen25hr5/n/Star.CCM.win.64bit.8.02.011-R8.part2.rar
Download uploaded
http://uploaded.net/file/iyzq2kry/Star.CCM.win.64bit.8.02.011-R8.rar
Download 城通网盘
Star.CCM.win.64bit.8.02.011-R8.part1.rar: http://www.t00y.com/file/23258870
Star.CCM.win.64bit.8.02.011-R8.part2.rar: http://www.t00y.com/file/23258871
Download 百度云
转载请注明:0daytown » CD-Adapco Star CCM+ 8.02.011-R8 X64 (double precision)流体力学CFD分析软件