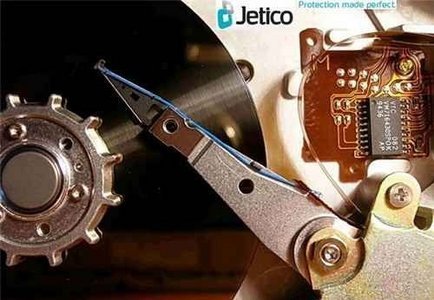 BCWipe是一款高度安全的文件粉碎工具!你以为把回收站清一清就放心了吗?这些文件大多仍然存在你的电脑中,随时都可能被有心人士给盗走。就让 BCWipe 来帮你把硬盘清的一干二净、不留痕迹。对于一些存有重要敏感文件的电脑.!BCWipe就正是你所需要的必备软件!全面保护你的数据安全和个人隐私!
---
Jetico BCWipe 6.05 | 6.7 Mb
BCWipe software enables you to confidently erase files that can never be recovered by an intruder. BCWipe embeds itself in Windows and can be activated from the Explorer FILE Menu OR from the context (right click) menu OR from a command-line prompt. BCWipe v.3 is a powerful set of utilities which complies with options to invoke either the US Department of Defense (DoD) standard or the Peter Gutmann wiping scheme. You can also create and use your own customized wiping scheme to wipe sensitive information from storage devices installed on your computer.
BCWipe features
BCWipe software provides the following main commands and options:
– Delete with wiping. Using this command available in the context menus of the 'My computer' window, you can delete and wipe a file or a folder, or a group of files and folders.
– Wipe free disk space. Using this command available in the context menus of the 'My computer' window, you can completely remove all traces of previously deleted files.
– Wipe Swap File. The Swap File is a Windows system file that is used for virtual memory support. If you are working on a file or document (even one that has been encrypted by a powerful engine), Windows can copy all or part of it in an open unencrypted form to the Swap file on your hard disk. Encryption keys, passwords, and other sensitive information can also be 'swapped' to your hard drive. Even if you use all the security features in the latest versions of Windows, simply investigating the Swap file in DOS mode with readily available tools may allow for significant data retrieval. BCWipe offers the option to wipe unused portions of the Swap File.
– Wipe Empty Directory Entries. The file system records the names and attributes of files to a special area (so called 'directory entries' for FAT and MFT for NTFS). When a file is deleted the corresponding directory entry is modified by the file system, which makes it invisible to windows and you. But most of the information still exists and the name and attributes can be restored using any recovery utility. BCWipe shreds directory entries and MFT so that the information can never be recovered.
– Wipe File Slacks. A file slack is the disk space from the end of a file up to end of the last cluster used by that file. You can turn file slacks wiping on or off before running BCWipe commands. (Read more explanations on file slacks at the Tips & Tricks section.)
Home Page – http://www.jetico.com/
---
Download freakshare
http://freakshare.com/files/gpy07fqk/Jetico_BCWipe_6.05.rar.html
Download filefactory
http://www.filefactory.com/file/3hqaa8lnlvi3/Jetico_BCWipe_6.05.rar
Download uploaded
http://uploaded.net/file/w4ylxzqi/Jetico_BCWipe_6.05.rar
Download 城通网盘
http://www.400gb.com/file/23250875
Download 百度云
http://pan.baidu.com/share/link?shareid=962800087&uk=909160512
转载请注明:0daytown » Jetico BCWipe 6.05 文件粉碎工具