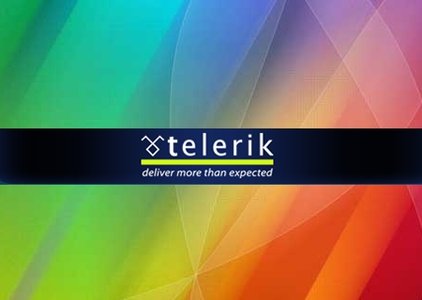 Telerik Controls Q2 2013 with Kendo UI | 734.7 mb
Telerik, an end-to-end provider of software development, lifecycle and content management tools and solutions, announced the general availability of its Q2 2013 suite of .NET development tools.
Included:
JustCode_2013.2.611_Dev.msi
RadControls_for_Silverlight5_2013_2_0611_Dev.msi
RadControls_for_Windows_8_HTML_2013_2_611_Dev.msi
RadControls_for_Windows8_XAML_2013_2_611_Dev.msi
RadControls_for_WindowsPhone7_2013_2_0612_DEV.msi
RadControls_for_WindowsPhone8_2013_2_0612_DEV.msi
RadControls_for_WPF_2013_2_0611_Dev.msi
RadControls_WinForms_2013_2_612_dev.msi
Sitefinity 5.1.3450 Enterprise + Global.asax.rar
Telerik.Web.UI_2013_2_611_Dev.msi
Telerik_ASP_NET_Web_Parts_2013_2_611_for_SharePoint_2010_Dev.msi
Telerik_ASP_NET_Web_Parts_2013_2_611_for_SharePoint_2013_Dev.msi
Telerik_Extensions_for_ASPNET_MVC_2013_2_611_Commercial.msi
Telerik_Reporting_Q2_2013_Dev.msi
kendoui.2013.1 514
Kendo UI is everything professional developers need to build HTML5 sites and mobile apps. Today, productivity of an average HTML/jQuery developer is hampered by assembling a Frankenstein framework of disparate JavaScript libraries
and plug-ins.
Kendo UI has it all: rich jQuery-based widgets, a simple and consistent programming interface, a rock-solid DataSource, validation, internationalization, a MVVM framework, themes, templates and the list goes on.
About Telerik
Telerik is a leading provider of solutions for application development, automated testing, agile project management, reporting, and content management across all major Microsoft development platforms. Telerik's award-winning software development products enable organizations of all sizes to generate tangible productivity gains, reduce time-to-market, and stay on time and under budget. With tens of thousands of users in over 90 countries, Telerik's customers include numerous Fortune 2000 companies, academic institutions, governments, and non-profit organizations.
Name: Telerik Controls
Version: Q2 2013 with Kendo UI
Home: www.telerik.com
Interface: english
OS: Windows XP / Vista / Seven / 8
System Requirements: .NET Framework 4.0, 4.5
Size: 734.7 mb
---
Download freakshare
http://freakshare.com/files/t61obojh/telco213wku.rar.html
Download filefactory
http://www.filefactory.com/file/2xgq4ohs5xk3/telco213wku.rar
Download uploaded
http://ul.to/h8qa953h
Download 城通网盘
http://www.400gb.com/file/23210269
转载请注明:0daytown » Telerik Controls Q2 2013 with Kendo UI NET开发工具套件