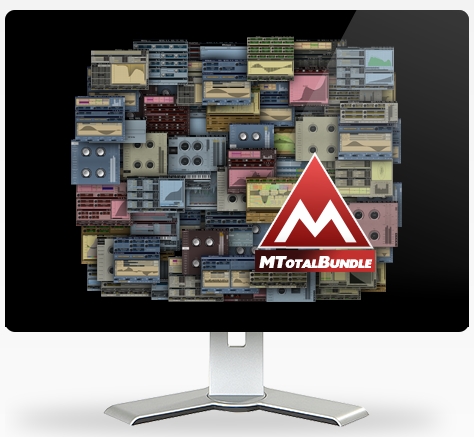 来自捷的MeldaProduction出品音频效果处理软件包,计算机音频处理终极集成插件,包含几乎所有音频处理任务所需要的工具,如作曲,混音和母带制作!Meldaproduction Mtotalbundle将转换您的计算机成为一流的专业音响工作室。新版本更新包含传统的捆绑插件以及革命性的技术.高速,简单,清澈健全和最小的噪音水平是MeldaProduction的标准.
---
MeldaProduction MTotalBundle 7.09 | 244.4 Mb
MeldaProduction MTotalBundle is the ultimate collection of effects, and it currently contains 66 of them. MTotalBundle will convert your computer into a top-class professional sound studio. It contains all of our effects covering all required tasks: Composing, mixing and mastering.
The bundle contains traditional plugins as well as our revolutionary technologies, which give you the power to make your recordings sound incredible even if you haven't spent last 50 years as an audio engineer. High speed, simplicity, crystal clear sound and minimal noise level is standard in MeldaProduction.
PLATFORM : WiN32 – VST2/VST3, WiN64 – VST2/VST3
MeldaProduction.MTotalBundle.v7.09-R2R
Home Page – http://www.meldaproduction.com/mtotalbundle/
---
Download freakshare
http://freakshare.com/files/xkb6i23j/MeldaProduction.MTotalBundle.v7.09-R2R.rar.html
Download filefactory
http://www.filefactory.com/file/j58iag02u0x/MeldaProduction.MTotalBundle.v7.09-R2R.rar
Download uploaded
http://ul.to/38b3za7x
Download 城通网盘
http://www.400gb.com/file/23001208
转载请注明:0daytown » MeldaProduction MTotalBundle 7.09 音频效果处理软件包