Renegade Kid表示《Mutant Mudds》将登陆PC平台,此前该作登陆任天堂3DS eShop商店,制作小组称十分希望能够看到《Mutant Mudds》在PC上运行。
  而PC平台上没有3D化,玩家们只能接受这个FC版的画面效果了。在本作中,玩家需要扮演主人公Max,使用水枪来和恐怖的怪物战斗。而在游戏关卡中收集到"水精灵",可以入手更强大的武器,以及用来解锁隐藏要素。制作人表示,这款游戏并不需要花费很多时间去攻略,所以在空余时间偶尔玩一玩也能做到打发时间的效果。
---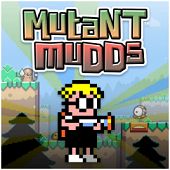 Another plateformer game released by scene group VACE, this one look promising with many awards obtained. Enjoy.
Description:
Love pixels? Fond of platformers? Is there a special place in your heart for the 8-bit and 16-bit era? Want to have fun? Yes!? Well, you've come to the right place, my friend. Mutant Mudds is a "12-bit" action platformer full of pixels and platforming fun!
Our hero, Max, may be just a 2D sprite, but he can leap into the third dimension by jetting between the background and the foreground playfields with his trusty jetpack in this unique dimensionally-woven experience.
Armed with a heavy-duty water cannon, Max has what he needs to vanquish his long-term nemesi: the Mutant Mudds. Max must blast and hover his way across the soiled landscape to seek out mysterious Water Sprites. Legend says collecting all of the mysterious Water Sprites will wash the filthy Mutant Mudds away for good!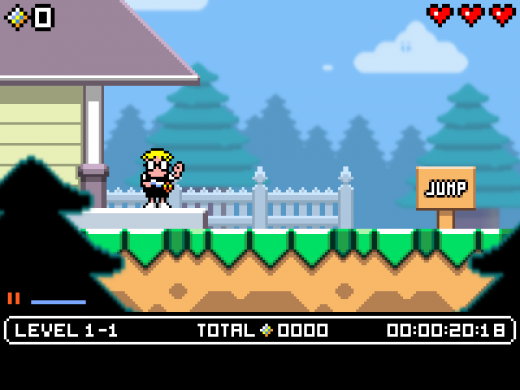 Features:
60 hard-as-steel levels that span across 5 pixelated worlds and 8 unique neo-retro graphical themes.
20 brand-spanking new and lip-smacking delicious 'Grannie' levels, specifically designed for veteran players who have mastered the original game.
Jet between three 2D playfields and experience incredible state-of-the-art depth-of-field blur effects – a treat for the eyeballs.
Unlock Grannie as a special playable character and harness the tri-power of all power-ups in a simultaneous powerful fashion.
On-line leader boards show the best level completion times from the best players around the world.
Additional foot-stomping and booty-groovin' chip-tune music tracks to snap your fingers and bob your head to.
Discover a veritable plethora of secret doorways that transport you into classic gaming worlds of the past.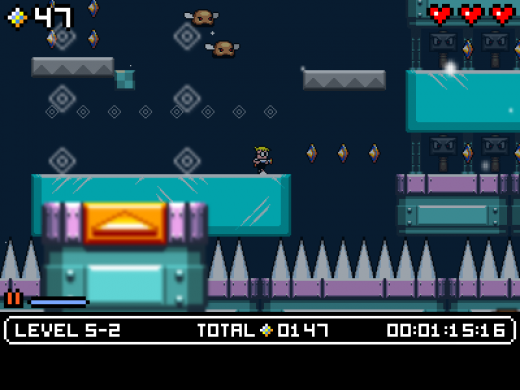 Publisher: Renegade Kid
Developer: Renegade Kid
Genre: Platformer
Release name: Mutant_Mudds_v1.3.0.2527-VACE
Size: 19MB in 7F
Links: Homepage 
---
Download filefactory
http://www.filefactory.com/file/53qf125hz2f5/Mutant_Mudds_v1.3.0.2527-VACE.rar
Download freakshare
http://freakshare.com/files/23f1ecxp/Mutant_Mudds_v1.3.0.2527-VACE.rar.html
Download uploaded
http://ul.to/ldp118y1
Download 城通网盘
http://www.400gb.com/file/22791944