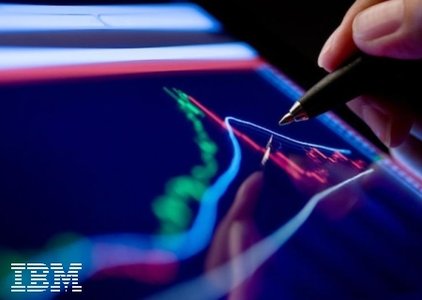 SPSS Statistics 21.0 的更新补丁
SPSS Statistics 21.0 Fix Pack 1 provides important product corrections for IBM SPSS Statistics 21.0.
This Fix Pack provides important product corrections for SPSS Statistics 21.0. It has gone through a targeted regression test suite aimed at validating the roll-up of escalated defect resolutions that have gone into the build kits.
Issues corrected: here
Note: each successive Fix Pack is comprehensive and contains the material from the earlier Fix Packs for that Release, as well as all Interim Fixes made available since the previous Fix Pack or full Release. In other words, when multiple Fix Packs are available, you would not need to apply Fix Pack 1 before applying Fix Pack 2. 

Included:
IBM SPSS Statistics – Fix Pack 1 for SPSS Statistics 21.0
IBM SPSS Statistics – Essentials for Python 21.0
IBM SPSS Statistics – Fix Pack 1 for Essentials for Python 21.0
Bonus: IBM SPSS SamplePower 3.0.1
IBM SPSS SamplePower software enables you to quickly find the right sample size for your research, and test the possible results before you begin your study. The software provides advanced statistical techniques such as means and differences in means, correlation, one-way and factorial analysis of variance (ANOVA), regression and logistical regression, survival analysis and equivalence tests.
english manual

GPL_Reference_Guide_for_IBM_SPSS_Statistics.pdf
IBM_SPSS_Advanced_Statistics.pdf
IBM_SPSS_Bootstrapping.pdf
IBM_SPSS_Categories.pdf
IBM_SPSS_Complex_Samples.pdf
IBM_SPSS_Conjoint.pdf
IBM_SPSS_Custom_Tables.pdf
IBM_SPSS_Data_Preparation.pdf
IBM_SPSS_Decision_Trees.pdf
IBM_SPSS_Direct_Marketing.pdf
IBM_SPSS_Exact_Tests.pdf
IBM_SPSS_Forecasting.pdf
IBM_SPSS_Missing_Values.pdf
IBM_SPSS_Neural_Network.pdf
IBM_SPSS_Regression.pdf
IBM_SPSS_Statistics_Algorithms.pdf
IBM_SPSS_Statistics_Base.pdf
IBM_SPSS_Statistics_Brief_Guide.pdf
IBM_SPSS_Statistics_Command_Syntax_Reference.pdf
IBM_SPSS_Statistics_Core_System_Users_Guide.pdf
Java_Plug-in_User_Guide_for_IBM_SPSS_Statistics.pdf
Microsoft_NET_User_Guide_for_IBM_SPSS_Statistics.pdf
Python_Integration_Package_for_IBM_SPSS_Statistics.pdf
Python_Scripting_Guide_for_IBM_SPSS_Statistics.pdf
R_Integration_package_for_IBM_SPSS_Statistics.pdf
About SPSS, an IBM Company
SPSS, an IBM Company, is a leading global provider of predictive analytics software and solutions. The Company's complete portfolio of products – data collection, statistics, modeling and deployment – captures people's attitudes and opinions, predicts outcomes of future customer interactions, and then acts on these insights by embedding analytics into business processes. SPSS solutions address interconnected business objectives across an entire organization by focusing on the convergence of analytics, IT architecture and business process. Commercial, government and academic customers worldwide rely on SPSS technology as a competitive advantage in attracting, retaining and growing customers, while reducing fraud and mitigating risk. SPSS was acquired by IBM in October 2009.
Name: IBM SPSS Statistics
Version: 21.0.0.1 Update
Home: www.spss.com
Interface: multilanguage
OS: Windows XP / Vista / Seven / 8
System Requirements: IBM SPSS Statistics 21.0 preinstall
Size: 1.2 Gb
---
IBM SPSS Statistics 21.0.0.1 (32bit) Update 
Download filefactory
http://www.filefactory.com/file/3useah1ccrh5/n/isp2100132bu.rar
Download uploaded
http://uploaded.net/file/ck3nvav7/isp2100132bu.rar
Download freakshare
http://freakshare.com/files/p8pg2a1r/isp2100132bu.rar.html
Download 城通网盘
http://www.t00y.com/file/22624665
IBM SPSS Statistics 21.0.0.1 (64bit) Update 
Download filefactory
http://www.filefactory.com/file/42az4xck9y03/n/isp2100164bu.rar
Download uploaded
http://uploaded.net/file/p4kpk2yh/isp2100164bu.rar
Download freakshare
http://freakshare.com/files/vtfdbh6c/isp2100164bu.rar.html
Download 城通网盘
http://www.t00y.com/file/22624666