铁路基础设施的设计和优化
Bentley Power Rail Track V8i (SELECTSeries 2) 08.11.07.615 | 906.0 mb
Power Rail Track is a comprehensive rail design and maintenance software application for preliminary and detailed 3D design of rail infrastructure. The software provides complete drafting capabilities, powerful mapping tools, and a high degree of automation to established rail industry workflows to deliver significant productivity improvements and time savings for design and maintenance of rail projects.
Bentley 3D rail infrastructure design and maintenance software products address many aspects of the rail asset lifecycle, from data collection and design to operations and maintenance, and engineering information management. Bentley combines expert rail knowledge and software development to deliver business-critical tools for the short-term and long-term needs of the rail industry.
– Bentley's 3D rail design applications handle a plethora of activities, from physical design of track and overhead line (OLE) in 3D, to construction simulation, and driver/operator training.
– Bentley's AssetWise is an enterprise asset information management platform that delivers applications including eB Insight and Optram for superior asset lifecycle information management (ALIM). AssetWise greatly improves information integrity and operational efficiency while streamlining the business processes associated with sustaining rail infrastructure assets over their lifecycles.
– eB Insight controls information throughout the lifecycle of change, ensuring the delivery of relevant, trusted information to infrastructure operations, where and when it is needed.
– Bentley Optram streamlines corridor maintenance and operations to improve safety and reliability while increasing the life of track and structures and reducing capital expenditure.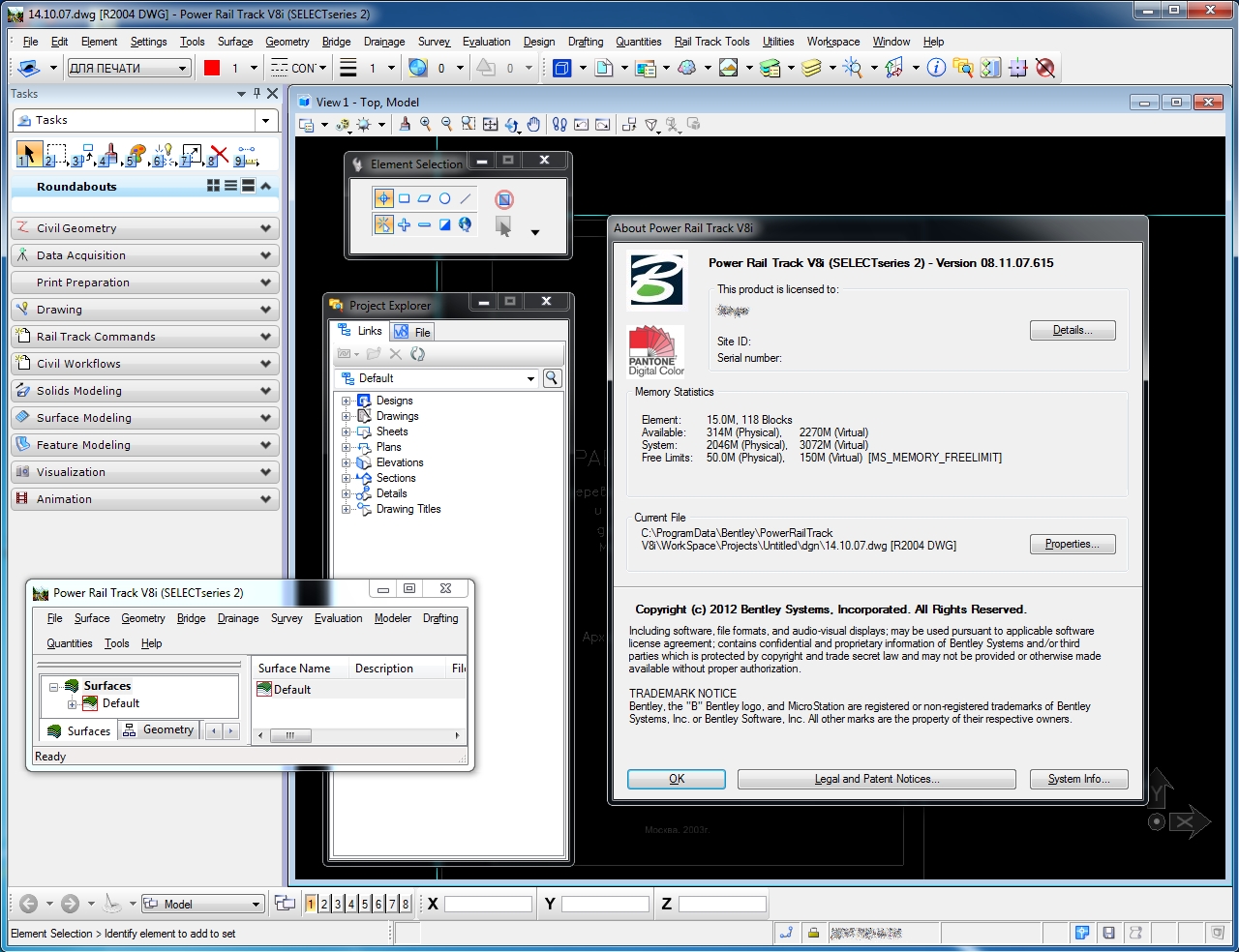 About Bentley Systems, Incorporated
Bentley is the global leader dedicated to providing architects, engineers, geospatial professionals, constructors, and owner-operators with comprehensive software solutions for sustaining infrastructure. Bentley Systems applies information mobility to improve asset performance by leveraging information modeling through integrated projects for intelligent infrastructure. Its solutions encompass the MicroStation platform for infrastructure design and modeling, the ProjectWise platform for infrastructure project team collaboration and work sharing, and the AssetWise platform for infrastructure asset operations – all supporting a broad portfolio of interoperable applications and complemented by worldwide professional services. Founded in 1984, Bentley has more than 3,000 colleagues in 50 countries, more than $500 million in annual revenues, and since 2003 has invested more than $1 billion in research, development, and acquisitions. 
Name: Bentley Power Rail Track V8i (SELECTSeries 2)
Version: 08.11.07.615
Home: www.bentley.com
Interface: english
OS: Windows XP / Vista / Seven
Size: 906.0 mb
---
Download freakshare and Crack
http://freakshare.com/files/xjeblnmm/bprt8is2081107.rar.html
Download uploaded and Crack
http://uploaded.net/file/6il60lso/bprt8is2081107.rar
Download 城通网盘 and Crack
http://www.400gb.com/file/22504214
转载请注明:0daytown » Bentley Power Rail Track V8i (SELECTSeries 2) 08.11.07.615 铁路基础设施的设计和优化