《新兵上阵》是一款融合了射击元素的策略游戏,游戏中玩家控制着一支丛林军队,招兵买马以升级,还有获取同盟士兵的声望,升级之后可以解锁道具和技能。虽然目前对道具和技能等还未具体了解,但游戏应该不会让人失望。游戏支持单机和多人合作游戏,游戏节奏十分快,但同时也需要运用策略。
  游戏《新兵上阵》使用免费版虚幻引擎开发而成,该引擎通常被开发商用于开发第一人称视角的游戏,但这款游戏却是一款第三人称视角的策略游戏,而且游戏中融合了射击元素,这点还是比较特别的。整体而言,游戏看起来有一定的水准。游戏画面十分华丽,细节,阴影还有贴图为我们展现了极高水平。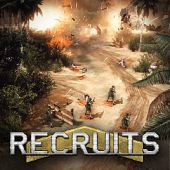 RAiN with a new tactical shooter for PC Windows, this game remember me Desert Strike on my SEGA genesis…
Description:
Recruits is a squad based top down shooter. Inspired by games like Cannon Fodder, Alien Swarm and Jagged Alliance Recruits puts players on the front lines of the battlefield to accomplish your missions through any means necessary. Fast paced and packed with explosions, Recruits offers a wide variety of features that allow you, and your friends to take command of the action and lead your men to victory.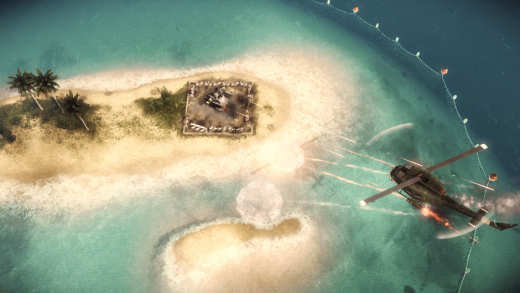 Features:
Multiple Mission Objectives
Your men will be charging into enemy compounds to assassinate military leaders, jumping out of aircraft to save friendly soldiers, escaping torture through a maze of underground tunnels, holding off wave after wave of enemy forces while you defend captured bases, using tanks, choppers, jeeps and boats to destroy your enemies in amazing style, all while trying to keep your head from being blown off your shoulders.
Wide Range of Weapons
Dismember your enemies with machine guns, grenades, explosives, melee, flamethrowers, minigun's, it's everything your men need to complete your missions.
Variety of Levels
Fight battles in locations anywhere from thick jungle to civilian populated urban cities, to freezing arctic snow to scorpion infested deserts, dark and damp underground mines to the inside of a cargo plane at 15,000ft. Many war zones will be covered including destructible objects and interactive elements to immerse yourself in.
Level Up System
If your soldier dies… he's not coming back. There is no reset button in life. Level up with ranks, starting off as a low class soldier and working your way up through to Captain and General. If you loose a battle hardened soldier, he is replaced with a fresh Recruit.
Command your Team
The context sensitive Right Click menu gives you the ability to give basic commands to your team members such as Attack, Move, Suppress, Grenade, Disarm and Regroup allowing you to tackle any situation.
Group Morale
The more you can help people in missions the more points you gain and the more effective your team is, the more traumatic events you cause or witness and your team start to feel emotionally affected, hindering your performance and risking your chances of survival.
Special Abilities and Upgrades
Gain government funding at the end of campaigns to gain money to level up and pay for special abilities and upgrades such as napalm strikes, reinforcements, accuracy upgrades, cluster bombs, chemical air sprays, weapon packs and much more.
Single Player and Co-Op/Multiplayer modes
A single-player mode puts the player straight into the action and fighting for their country. A multiplayer Co-Op mode puts you and your friends into the war together with survival mode and the ability to replay single player missions.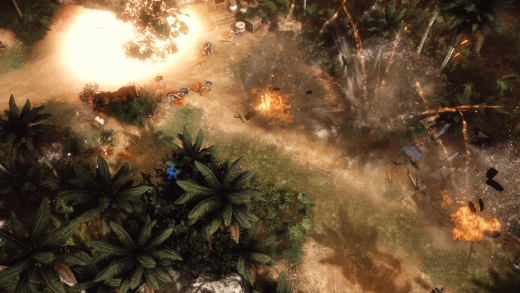 Developer: Commotion Games Pty Ltd
Publisher: Commotion Games Pty Ltd
Genre: Tactical Shooter
Release name: Recruits.Alpha.ISO-RAiN
Size: 575MB in 43F
---
Download filefactory
http://www.filefactory.com/file/6tof5bth5zup/Recruits.Alpha.ISO-RAiN.rar
Download freakshare
http://freakshare.com/files/rgm10i42/Recruits.Alpha.ISO-RAiN.rar.html
Download Uploaded
http://uploaded.net/file/0hex862z/Recruits.Alpha.ISO-RAiN.rar
Download 城通网盘
http://www.400gb.com/file/22388924
转载请注明:0daytown » 新兵上阵 Recruits Alpha ISO