《Achron》是一款科幻风格的RTS游戏,本作最大的特点,根据官方所说,就是玩家能够穿越时空进行游戏,你能够回到过去的时空,纠正几分钟之前的失误操作。听起来似乎可以认为,游戏自带作弊器,而且是任何作弊器都无法匹敌的作弊器。
 官方表示,时间穿梭这种设定将改变策略游戏的游戏方式,这款游戏将开拓策略游戏的全新玩法。比如,你可以看到你的对手在做什么,在他们进攻你之前你就可以发现他的动向。
《Achron》具有单人战役模式和多人对战模式。总之官方的想法就是"出奇",玩家会不会买账就是另一回事。
游戏中一直会有一个线形的时间进度条,你可以停止时间、快放时间、甚至拖动时间线回到从前或者进入未来。并且这肯定是可以多人联机的。
Achron is a different kind of game that turns the time travel gimmick into a fully-realized concept that opens the doors to new strategic and narrative possibilities in the real-time strategy genre, though at a substantial cost to functionality and presentation.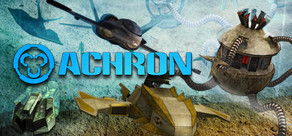 Description:
How would you command your forces if you stood outside of time? Send your units forward and backward through time to the very moment when they're needed most? Double your forces by sending them back to fight side by side with their past selves? Would you execute a feint by executing an attack on their resources, and then change your original orders to target their production facilities? Or would you go deeper…
Achron is the world's first meta-time strategy game, allowing you to dynamically alter your past and future actions, send your units back and forth through time, even engineer temporal paradoxes that work to your advantage. Play through four single player campaigns, or then go online to face off against your friends in a fully dynamic temporal environment!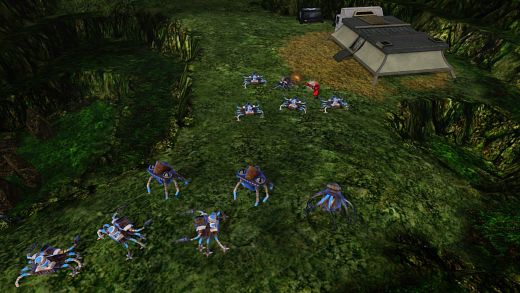 Features:
The first game to ever feature competitive multiplayer time travel
Time travel strategy allows for creative and subversive tactics which can be chained together to protect, undermine, escape, and set traps in nearly infinite combinations
Move freely around the timeline to preempt your opponent's strategies, gather intelligence from different time frames, and undo tactical mistakes
Send your forces forward and backward through time
Up to 15 simultaneous players in a single game
Order heirarchies allow for easy management of large groups of units across multiple time frames
Unique RTS gameplay mechanics balanced by state-of-the-art mathematical game theory techniques
Compelling and thought-provoking story
30+ hour single player experience of four single player campaigns, spanning 35 unique and engaging levels
Includes level editor and SDK that allows players to easily create their own maps and game mods
Achron's engine tackles classic time travel scenarios, including paradoxes, allowing players to effectively create their own fully fledged time travel stories in battle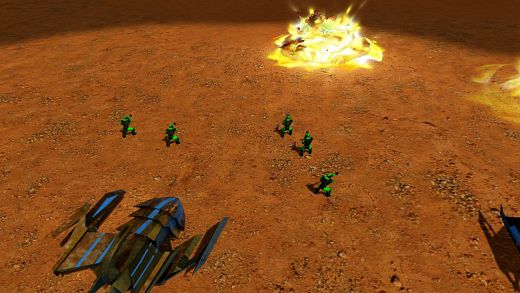 Publisher: Hazardous Software Inc.
Developer: Hazardous Software Inc.
Genre: Indie, Strategy
Release name:
Achron.v1.5.0.0.retail.READ.NFO-THETA
Achron.v1.5.0.0.MacOSX.retail.READ.NFO-THETA
Achron.v1.5.0.0.Linux.x64.retail.READ.NFO-THETA
Size: 511MB / 654MB / 645MB
Links: Homepage 
---
Download filefactory and Crack
http://www.filefactory.com/file/1073rne4wok1/n/Achron.v1.5.0.0.Linux.x64.retail.READ.NFO-THETA.rar
http://www.filefactory.com/file/2uiunyumip0t/n/Achron.v1.5.0.0.MacOSX.retail.READ.NFO-THETA.rar
http://www.filefactory.com/file/2z0x2kb5adir/n/Achron.v1.5.0.0.retail.READ.NFO-THETA.rar
Download freakshare and Crack
http://freakshare.com/files/vue0h57n/Achron.v1.5.0.0.Linux.x64.retail.READ.NFO-THETA.rar.html
http://freakshare.com/files/yanaijdd/Achron.v1.5.0.0.MacOSX.retail.READ.NFO-THETA.rar.html
http://freakshare.com/files/qi23bel8/Achron.v1.5.0.0.retail.READ.NFO-THETA.rar.html
Download Uploaded and Crack
http://uploaded.net/file/c7iu2dys/Achron.v1.5.0.0.Linux.x64.retail.READ.NFO-THETA.rar
http://uploaded.net/file/bv3h0z5h/Achron.v1.5.0.0.MacOSX.retail.READ.NFO-THETA.rar
http://uploaded.net/file/29nblaje/Achron.v1.5.0.0.retail.READ.NFO-THETA.rar
Download 城通网盘 and Crack
Linux.x64:http://www.400gb.com/file/22304310
MacOSX:http://www.400gb.com/file/22303976
windows:http://www.400gb.com/file/22303974
转载请注明:0daytown » Achron v1.5.0.0 retail READ NFO-THETA + MAC OSX + LiNUX