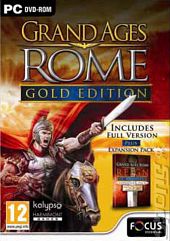 《Grand Ages: Rome》是一款策略+模拟经营游戏,目标是建立属于你自己的罗马帝国。游戏的主角是一位刚刚开始政治生涯的贵族,而最终需要成长为整个罗马的统治者。在整个游戏中,玩家可以遇到同时期中有名的历史人物,如凯撒,庞培和屋大维,这些人物也会给玩家的发展带来帮助。《Grand Ages: Rome》完全新的图形,新的建筑和环境,一个新的和改进的经济体系,改进的战斗系统和全面的多人游戏模式将会给玩家带来不俗的游戏体验。
《大时代:罗马之奥古斯都王朝》(Grand Ages: Rome – The Reign of Augustus)这是《伟大时代:罗马》的资料片。该作新增一个全新的战役12关任务新的地图和大幅度提高增强了游戏的可玩性。
改动:
12关全新战役
12张新地图
6张多人游戏地图
4座新的建筑物:参议院,税务厅,音乐厅,医院
20项新房地产奖励
你的城市和主要罗马道路的连接去获得或生产更多的财富 单位的行程速度加快
职权- 信赖的建筑物可产生权威性,可用造福于玩家或阻碍对手
新的天赋分配至每个家庭(共21种新的天赋)
增道路,树木,平台和装饰品铲除清理工具
新的装饰赋给雕像和园林
上帝模式自由生成少灾和无限资源
包含新战役介绍视频
附加多人游戏功能,包括预建的城镇和预建城墙
3种新的顾客(阿格里巴,尼禄,德鲁苏斯)。
---
PROPHET with the gold edition of Grand Age: Rome wich include the expansion pack Reign of Augustus. Enjoy.
Description:
Raise massive armies, embark on epic campaigns to expand the Empire, and take control of the known world! Engage in grand-scale city building and create magnificent cities with creativity and control like never before. Intuitive controls make it easy to launch bone-crushing combat missions and manage every aspect of your thriving civilization.
After decades in exile, your family name has been all but forgotten in Rome. But, the departure of the tyrant Sulla has changed everything, and Rome stands on the brink of a new era. Sides must be chosen as Caesar and Pompey battle for control of the Republic. The stage is set for you to gain power and influence over one of the greatest civilizations in history.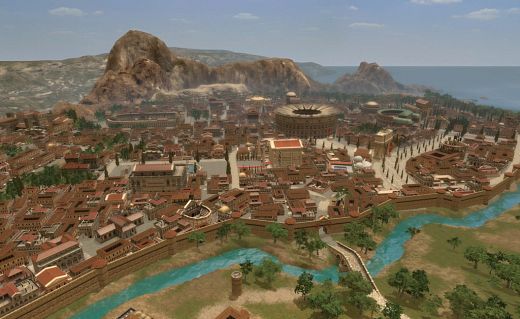 Features:
Detailed citybuilding alongside rtS combat dramatically widens audience.
Competitively priced within the genre.
Extensive online multiplayer connectivity — play competitively or cooperatively.
Game's scale is far beyond the city of rome, allowing players to experience all areas of the roman Empire by land and sea.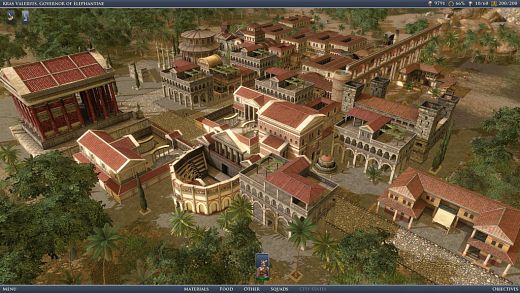 Publisher: Viva Media
Developper: Haemimont Games
Genre: Strategy, Simulation
Release name: Grand.Ages.Rome.Gold.Edition-PROPHET
Size: 3097MB in 67F
---
Download filefactory and Crack
http://www.filefactory.com/file/147uaj41lcmf/n/Grand.Ages.Rome.Gold.Edition-PROPHET.part1.rar
http://www.filefactory.com/file/4mrnvzf5ut05/n/Grand.Ages.Rome.Gold.Edition-PROPHET.part2.rar
http://www.filefactory.com/file/5xqz787udy2b/n/Grand.Ages.Rome.Gold.Edition-PROPHET.part3.rar
http://www.filefactory.com/file/xw8o3pekzcz/n/Grand.Ages.Rome.Gold.Edition-PROPHET.part4.rar
Download freakshare and Crack
http://freakshare.com/files/xsn9poyq/Grand.Ages.Rome.Gold.Edition-PROPHET.part1.rar.html
http://freakshare.com/files/vf9kuicq/Grand.Ages.Rome.Gold.Edition-PROPHET.part2.rar.html
http://freakshare.com/files/x76vm6n1/Grand.Ages.Rome.Gold.Edition-PROPHET.part3.rar.html
http://freakshare.com/files/x6jr0wzs/Grand.Ages.Rome.Gold.Edition-PROPHET.part4.rar.html
Download Uploaded and Crack
http://uploaded.net/file/tol4ypla/Grand.Ages.Rome.Gold.Edition-PROPHET.part1.rar
http://uploaded.net/file/7uaf8peh/Grand.Ages.Rome.Gold.Edition-PROPHET.part2.rar
http://uploaded.net/file/zxm71sui/Grand.Ages.Rome.Gold.Edition-PROPHET.part3.rar
http://uploaded.net/file/em4osyv1/Grand.Ages.Rome.Gold.Edition-PROPHET.part4.rar
Download 城通网盘 and Crack
Grand.Ages.Rome.Gold.Edition-PROPHET.part1.rar: http://www.t00y.com/file/22344172
Grand.Ages.Rome.Gold.Edition-PROPHET.part2.rar: http://www.t00y.com/file/22344173
Grand.Ages.Rome.Gold.Edition-PROPHET.part3.rar: http://www.t00y.com/file/22344174
Grand.Ages.Rome.Gold.Edition-PROPHET.part4.rar: http://www.t00y.com/file/22344176