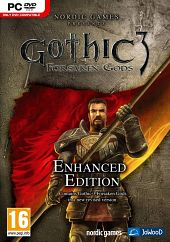 玩家仍将扮演熟悉的无名英雄,继续拯救米尔塔那的旅程。接续原作的故事,主角与萨达进入了未知的世界,寻求均衡的力量。在未知世界的时空中,他们观察到人类与半兽人的发展,并为此起了争执。主角因此离开了未知的世界,并在老朋友高恩所统治的高沙城醒来,却发现米尔塔那早已不再熟悉……
  《哥特王朝3:遗弃之神》延续《哥特王朝》系列一贯的游戏开放自由度,玩家可以自由选择阵营与修练角色职业,强大的 AI 让游戏中的 NPC 角色们性格鲜明。除了超过百种以上的全新任务与各种武器装备外,许多老战友也将陆续登场,只是在势力重新分配的米尔塔那上各据一方的他们,是否会继续与玩家所扮演的主角同一阵线则是个未知数……
---
WaLMaRT is starting to pre some game/dox, today they released Enhanced Edition of Gothic 3 Forsaken Gods wich include :
– Completely revised gameplay & combat system
– Major graphic & sound improvements for even greater atmosphere
– Numerous upgrades, additions and little extras
Description:
After having banned the influence of the gods in Myrtana, the nameless hero and Xardas have left this world in order to prevail the balance of power. In their exile located somewhere between space and time, they watch the actions of the mortal beings. As they discover a growing of the differences between orcs and humans again, they start to accuse each other and finally even a fight between the companions breaks loose. The nameless hero leaves the secret realm and wakes up in Myrtana, where he tries to unite Myrtana once for good – in a new empire for both orcs and human.
Gothic 3 – Forsaken Gods Enhanced Edition includes new quests, new monsters and many of the old friends who gamers around the world got to know before. This standalone add-on will answer all the questions which have risen in the past and will slowly introduce the fans to a new chapter…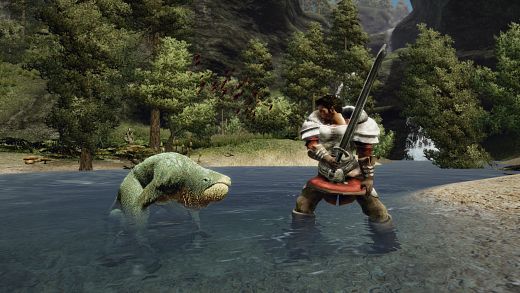 Features:
Huge lively environment which reacts to the player's actions, creating a very intense and realistic atmosphere
Improved graphics quality thanks to updated engine technology
Many intense hours of gameplay
Improved combat system with new moves
Plenty of new weapons, armors, monsters and quests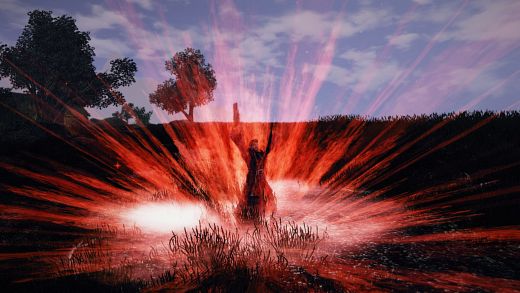 Developer: Trine Studios, G3 Community Patch Team, Mad Vulture Games
Publisher: Nordic Games
Genre: RPG
Release name: Gothic.3.Forsaken.Gods.Enhanced.Edition-WaLMaRT
Size: 2747MB in 58F
Links: Homepage 
转载请注明:0daytown » 哥特王朝3:遗弃之神 Gothic 3 Forsaken Gods Enhanced Edition