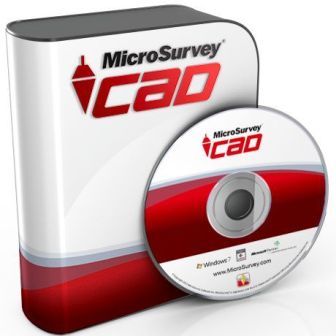 MicroSurvey CAD 是以功能强大的Intellicad 为核心的工程测量专业CAD设计与绘图软体, 是专为测量人员与工程承包商和设计人员所开发的应用软体, 功能强大简单易学易用快速解决繁杂的测量计算与绘图.
除了具有完整的CAD的绘图功能外, 更具有强力的COGO座标几何计算功能、导线计算与平差、道路线形设计与计算、DTM数值地形模型快速绘制等高线, 自动剖纵横断面, 计算土方的挖填数量, Microsurvey CAD以经济的价格让您拥有令人难以置信的功能, 是工程测量必备的软体.

MicroSurvey CAD 版本
基本版
具有剛好夠用的基本繪圖指令與完整的座標幾何計算功能與處理導線計算
標準版
完整的3D繪圖功能與完整的座標幾何計算功能與處理導線計算
高級版
完整的版本, 包含所有標準版功能再加上設計與地形建模
終極版
具有高級版的所有功能再加上處理點雲與Lidar數據的功能
 MicroSurvey CAD 2013 v13.0.1.3 Premium | 531 Mb
MicroSurvey is pleased to announce a major update to its flagship software with the release of MicroSurvey CAD 2013. This latest version of MicroSurvey CAD built for surveyors, contractors and engineers is based on the completely new and redesigned IntelliCAD 7.2 engine. 
The new IntelliCAD engine 7.2 has many new features and improvements, such as MrSID (.sid) file support, new entity snap modes, a dockable properties pane, faster display graphics, DGN import and non-rectangular viewports. 
According to Brian Sloman, product manager for desktop products at MicroSurvey, "The new features included in the IntelliCAD 7.2 engine are fantastic. On top of the improvements to the engine, several new surveying-related features have been added which we know our users are going to love. New support for Google Maps™ and Google Earth™, additional AutoMap and labeling options, a new Leica DBX importer, and many other enhancements have been added to MicroSurvey CAD 2013." 
Bonus: STAR*NET 7.2.2.7 (Survey network adjustment program.) 
An easy-to-use 32-bit Windows package that adjusts 2D/3D survey networks using rigorous Least Squares techniques. It handles networks containing conventional observations with up to 10,000 adjustable stations. 
About MicroSurvey 
MicroSurvey Software Inc., now a member of the Hexagon family of companies, has been developing software and hardware solutions for the surveying and mapping industry for more than twenty-five years. Available in multiple languages, MicroSurvey software is used by professionals in over 100 countries. As industry leaders, MicroSurvey invests in current and future education programs by offering free licenses to nearly 150 educational institutions. 
Name: MicroSurvey CAD 
Version: 2013 version 13.0.1.3 Premium 
Home: http://www.microsurvey.com 
Interface: english 
OS: Windows XP / Vista / Seven 
Size: 531.7 Mb
转载请注明:0daytown » MicroSurvey CAD 2013 v13.0.1.3 Premium 工程测量专业CAD设计与绘图