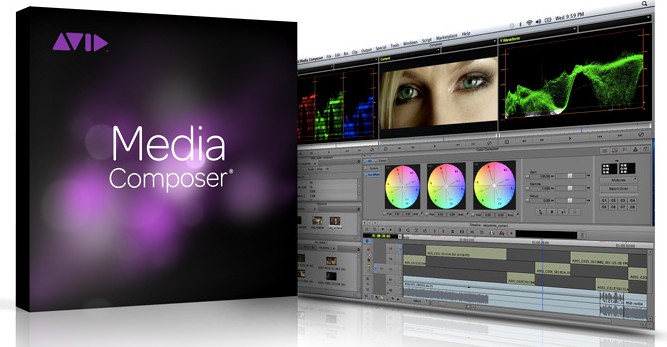 Media Composer 是业界首选的专业电影与视频编辑工具。 无论是编辑电影、电视节目、广告或是其他视频,此业界标准非线性编辑器均可提供 64 位高性能、易于使用的视频编辑工具、简化 HD 及基于文件的三维立体工作流程。 其开放的平台可让您充分利用现有的设备,并且融入到您的工作流程中去。 而且,它能消除瓶颈,有效提升您的工作效率。
AVID系统非常强大..由于进入中国时间不长..所以不是太热门…但在国外的电视台都是AVID..
国内电视台也注意到了AVID的强大…也在向这方面发展…
从去年开始全国计算机技能大赛的视频制作比赛软件从Pr变成AVID了….这也表明AVID以得到重视..  而且《阿凡达》的后期剪辑就是AVID完成的
---
Avid Media Composer 6.5.2.1 MacOSX | 2.06 GB
Media Composer is the top choice for professional film and video editing in the industry.
Whether you edit movies, TV shows, commercials, or other video, this industry-standard nonlinear editor provides 64-bit performance, easy-to-use video editing tools, and streamlined HD, file-based, and stereo 3D workflows. Its open platform enables you to work with the gear you have or want and integrate into any workflow. Plus, it's designed to eliminate bottlenecks, enabling you to work faster than ever.
Avid Media Authoring
Create AS-02 and other volumes for archive, and write sequences back to the original source media with AMA.
I/O hardware release
Switch to software-only mode without disconnecting hardware, and share Avid Open I/O hardware with other software in a single click.
AFD support
Establish the intended viewing experience with the Active Format Description setting.
Advanced audio keyframing
Edit and replicate audio keyframes across clips fast, with copy and paste ease.
Advanced relink support
Reconnect clips to the original or new media using common metadata fields.
64-voice audio support
Monitor more audio tracks with greater flexibility and ease.
OS version: Mac OS X Lion and Mountain Lion (64-bit)
Processor type(s) & speed: Intel Dual or Intel Dual Core 2.66 GHz Xeon processor or faster, or Intel Core 2 Duo 2.33 GHz processor or faster (laptops)
RAM minimum: 4 GB of RAM (6+ GB recommended); 16+ GB of RAM recommended for Stereoscopic and other high performance workflows
Video RAM: NVIDIA GeForce family3 (recommended) or ATI Radeon family (as supported by Apple)
Other requirement
Internal hard drive: Minimum 80 GB 7200 rpm hard disk
Additional compatibility information
   * QuickTime: Avid has tested and qualified Apple QuickTime X for Mac users and QuickTime 7.6.9 for Windows users
   * Windows Media Player: Microsoft Windows Media Player 11 is required to export certain formats and to work with VC-1 material
Home Page : http://www.avid.com/US/products/media-composer
转载请注明:0daytown » Avid Media Composer 6.5.2.1 MacOSX 专业电影与视频编辑工具