使用dvd-x-player后,即使你的DVD-Rom有区码限制,那也不要紧了可以放心播放任意区码的影碟。支持多语言,可以自动根据你的系统语言显示相应语言界面。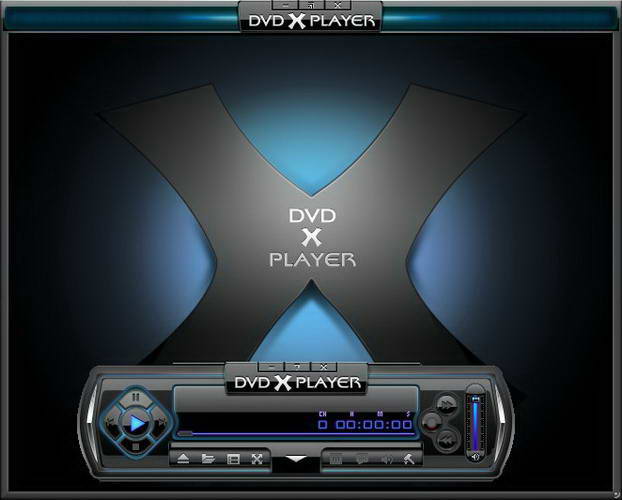 ---
DVD X Player Professional 5.5.3.8 | 19.9 Mb
DVD X Player is the first region free/code free software DVD player in the world. DVD X Player have no region lock protection, allowing you to view ALL movies from ALL regions, 1 thru 6. Through this player you can play all region DVD on all DVD drives even if you have changed the region code 5 times. You needn't hack DVD drive (flash firmware) which is very dangerous. DVD X Player supports macrovision-free feature through which you can view DVDs through your TV-out device without obstruction or distortion. It also supports operation-free through which you can skip the FBI warning easily.
DVD X Player is a full-featured and easy to use DVD, Video CD, Audio-CD and media file player. It can provide superior quality video and audio (Dolby&DTS) also other enhanced functions: e.g. optional skins, playback image and DV, image capture and bookmark, etc. Furthermore, it supports DIVX, MPEG4, RM, QuickTime, WMV, WMV-HD, MacroMedia Flash and so on popular media formats of Internet.
Key Features:
Support macrovision-free feature through which you can view DVDs through your TV-out device without obstruction or distortion
Support operation-free through which you can skip the FBI warning easily
DVD X Player can determine disc type in the DVD drive automatically and choose the right play mode for DVD titles, video CDs, audio CDs or DivX/XviD Discs
Auto-resume and Bookmarks let you jump right to the last viewed location of DVD
Record your favorite DVD movie into MPEG2 video or MP3 audio file
Capture, browse and save the pretty pictures from your favorite movie
Smart Stretch lets you enjoy any movie with 16:9 aspect ratio on any screen mode, without distortion
Visualization enables DVD X Player to display multi-colored shapes and patterns that change in harmony with the audio track being played
Freely select Echo, Amplify special audio effect and 10 bands preset Equalizer value
Watch movie and meanwhile improve your foreign language by contrasting subtitle
Repeat Mode and Leaning Mode let you loop playback or repeat the word and phrase you want to learn
Playing your favorite digital photo as slide show with background music
Playing video device such as DV, Web Cam, allows you to capture video frame
Desktop Video enables you to watch DVD and work simultaneously!
Watch two different movies simultaneously to expand your enjoyment
Convert the record file into new file with smaller size and other popular format
Home Page – http://www.dvd-x-player.com