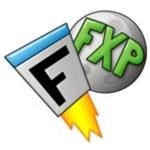 FlashFXP是一款功能强大的 FXP / FTP 软件,融合了一些其他优秀 FTP 软件的优点,如像 CuteFTP 一样可以比较文件夹,支持彩色文字显示;像 BpFTP 支持多文件夹选择文件,能够缓存文件夹;像 LeapFTP一样的外观界面,甚至设计思路也差相仿佛。
FlashFXP支持文件夹(带子文件夹)的文件传送、删除;支持上传、下载及第三方文件续传;可以跳过指定的文件类型,只传送需要的文件;可以自定义不同文件类型的显示颜色;可以缓存远端文件夹列表,支持FTP 代理及 Socks 3 &4;具有避免空闲功能,防止被站点踢出;可以显示或隐藏"隐藏"属性的文件、文件夹;支持每个站点使用被动模式等
Description:
FlashFXP is a FTP, FTPS, SFTP client for Windows.
Use FlashFXP to publish and maintain your website. Upload and download files, such as documents, photos, videos, music and more! Transfer or backup local and remote files, plus server to server ftp transfers.
FlashFXP offers unique and complimentary advanced features for client configuration. Share files with your friends and co-workers (FTP server required).
Available in 20 languages: Bulgarian, Chinese Simplified, Chinese Traditional, Czech, Danish, Dutch, English, Estonian, French, German, Hungarian, Italian, Norwegian, Polish, Portuguese-European, Romanian, Russian, Spanish, Swedish, Turkish.
At OpenSight Software, we pride ourselves on delivering an outstanding user experience, from less technical individuals to industry class professionals, anyone can master FlashFXP.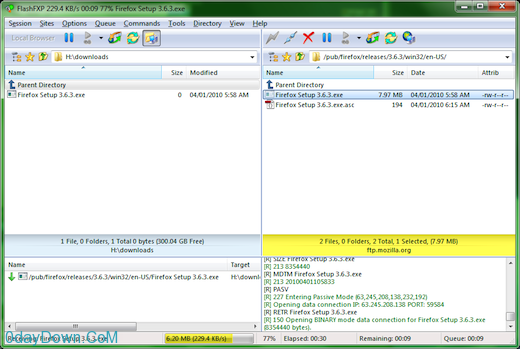 Features:
FTP, FTPS, SFTP, FXP
Secure SSL encryption
Remote server file search
Remote edit with automatic upload on save
File transfer rules based on size, and, or date
File transfer automation with e-mail notifications
Multi-Language (over 20 languages)
Release name: OpenSight.Software.FlashFXP.v4.3.1.1969-D10N4
Size: 6MB
Links: Homepage