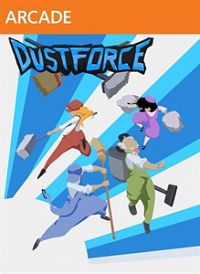 以风格清理世界!作为一个特技清洁工人,你十分精通于打击灰尘和脏乱。飞跃冲刺于天花板和墙壁,并且 敏捷地穿越危险的环境。迅速且彻底地清理每个关卡来精通这款2D 横向卷轴打扫游戏。
一款极富创意的免费独立游戏!你将操控一位拿着扫把的清洁工,在变幻莫测的场景中清扫各种尘埃!共有4位人物可供选择(初始解锁2位)。在游戏中,玩家不光要清洁地面上和墙壁上的尘埃(有玻璃渣、落叶及魔法尘埃),还需要靠着击打在空中的大块尘埃不停跳跃,防止碰到针刺。大块尘埃里包裹着一些物品,打碎尘埃,它们就会掉下来。其中有可爱的动物,也有书籍、书柜。在每关最后,玩家要打碎一块巨大的尘埃,结束关卡,是什么呢?自己去看看吧。
---
Description: Clean up the world with style! As an acrobatic janitor, you are an adept force against dust and disorder. Leap and dash off walls and ceilings, and deftly traverse precarious environments. Cleanse each level swiftly and thoroughly to achieve mastery in this 2D sweep-'em-up platformer.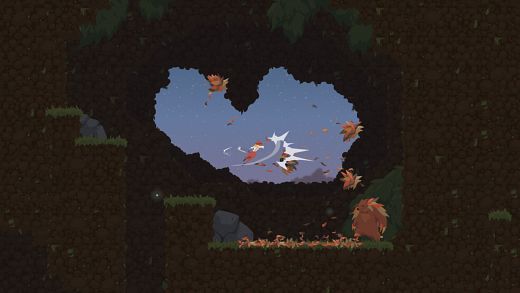 Features:
Over 50 levels varying in difficulty from elegant exploration levels to intense challenges for hardcore players.
Compete on the online leaderboard and instantly watch replays of every players' best attempts.
Play against your friends with local multiplayer matches.
Roam through a myriad of beautiful environments accompanied by an original soundtrack.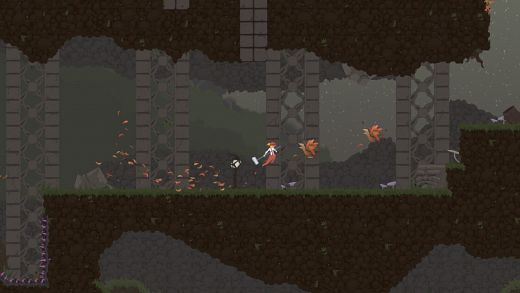 Publisher: Hitbox Team
Developer: Hitbox Team
Genre: Action, Indie
Release Name: Dustforce.XBLA.XBOX360-LiGHTFORCE
Size: 179.88 MB
Links: Homepage – Gamespot – NFO
---
Download uploaded
http://uploaded.net/file/3krswm6r/lf-dstfrc.rar
Download rapidgator
http://rg.to/file/e249c6c0ba409f1489c9789c61c3cfbd/lf-dstfrc.rar.html
Download 百度云
http://pan.baidu.com/s/1i3zaGMp