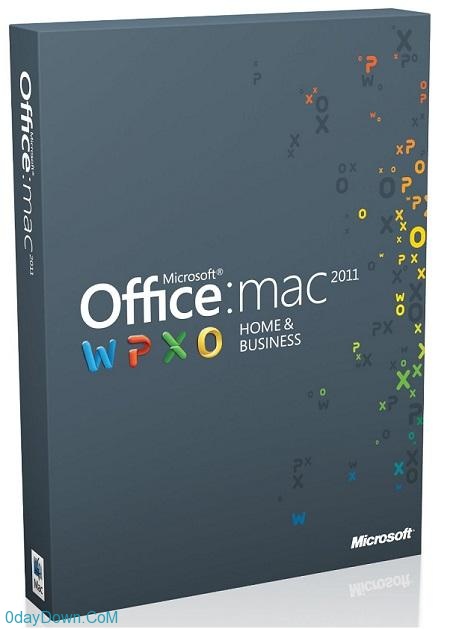 使用Mac平台上最高效的文字处理软件来创建专业的文档和演示文稿由于 Office for Mac 2011 与 Office for Windows 兼容,因此您可以在几乎任何地方与任何人共同处理文档。
Microsoft Office for Mac Home & Business 2011 VL v14.3.4 | 1.14 GB
Create professional documents and presentations with the most-used productivity software for the Mac. And since Office for Mac 2011 is compatible with Office for Windows, you can work on documents with virtually anyone, anywhere.
Work well with others
Be on the same page with Office for Mac and Office for Windows, including new features in Office 2010. Whether you're looking to share files or work together online, now you can do it with complete confidence, knowing that Office for Mac is most compatible with Office for Windows. With Office being used on more than 1 billion Macs and PCs worldwide, you can work with practically anyone you want, how you want, wherever you want—with no worries.
Save time with software you already know
Learning new software can be time-consuming. Office for Mac 2011 contains the familiar commands, formats, and interfaces you already know, so you can start working right away. It's never been easier to switch from Mac to PC and back again, wherever and however you need to work.
Use what the pros use
Create great-looking documents in a snap. Office for Mac 2011 offers the most complete feature set, with everything you'd expect from top-of-the-line software. If delivering impressive, professional-looking documents matters to you, then you need Office for Mac 2011. There is no substitute.
转载请注明:0daytown » 苹果办公软件 Microsoft Office for Mac Home & Business 2011 VL v14.3.4