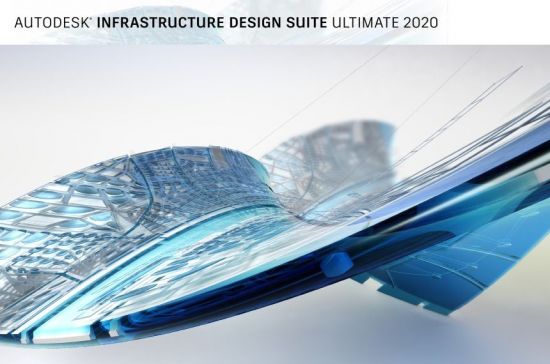 x64 | Languages:English | File Size: 16.6 GB
Description:
Autodesk Infrastructure Design Suite is a BIM for Infrastructure design solution that combines intelligent, model-based tools to help you gain more accurate, accessible, and actionable insight. With Autodesk infrastructure software portfolio, you can benefit throughout the execution and lifecycle of transportation, land, and water projects. Explore and analyze civil design options. Streamline the agency approval process. Develop impressive visuals, and optimize construction costing.
---
Suites include powerful tool for every phase of design process without compromises. Decision making is easier when design process is faster and quality is better. Suites are also very aggressively priced. When you select Suite you get all the tools you need and ensure your competitiveness.
Suites offer more benefits than separately bought products. Autodesk Infrastructure Design Suite 2016 includes three levels: Standard, Premium and Ultimate.
Autodesk Infrastructure Design Suite Ultimate 2020:
Autodesk AutoCAD Civil 3D 2020
Autodesk Robot Structural Analysis Professional 2020
Autodesk Revit 2020
Autodesk Revit Content Libraries 2020
Autodesk 3DS MAX 2020
Autodesk Autocad Map 3D 2020
Autodesk Naviworks Freedom 2020
Autodesk Naviworks Manage 2020
Autodesk AutoCAD 2020
Autodesk ReCap 2020
Autodesk Recap Photo 2020
System Requirements:
OS:Microsoft Windows 10 Semi-Annual Channel / Microsoft Windows 7 SP1 with Update KB4019990
CPU: 3.0 GHz or greater, 4 Core or Higher
Memory:8GB / 16+ GB RAM Recommended
GPU:Windows display adapter capable of 1600×1050 with True Color capabilities. OpenGL® 3.3 capable graphics device with 256 MB memory
Display:1280 x 1024 (1080p) / 3840 x 2160 (4K); Preferred scaling: 100%, 125%, 150%, or 200%
Hard Disk:50+GB
Shared Components:
Autodesk Material Library 2020 Medium Image Library
Autodesk Advanced Material Library 2020 Medium Image
Autodesk AutoCAD Raster Desing 2020
This all whats new links that are include on Infrastructure Desing Suite 2020:
Homepage