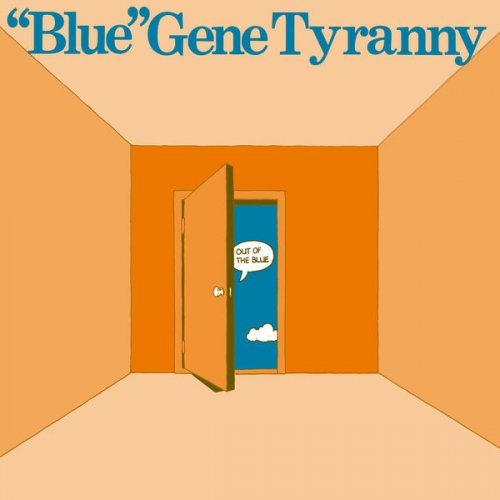 24-bit/44.1kHz FLAC (tracks) | 48 min | Genre: Jazz, Pop | Label: Unseen Worlds | 495 MB
Sugared avant-pop classic, originally on Lovely Music in 1978, remastered for its 40th anniversary.
""Blue" Gene Tyranny's first album from 1978 (originally one of the first Lovely Music releases) is here – beautifully remastered, with new artwork. Blue is a Grammy-nominated composer and pianist who has performed on records by Robert Ashley (Perfect Lives), John Cage, and Laurie Anderson, yet this is quite different.
Composing for what is essentially a chamber rock ensemble, a cast of female vocalists, and himself on the Polymoog and RMI synthesizers, Blue has created a song-cycle that reflects his intensely melodic and free piano technique in a polished studio record. Out of the Blue elegantly combines adventurous New Music technique, the style and appeal of pop music, and the grace of classical music to form an unclassifiable and totally revelatory whole. Endearing, exciting, familiar yet unlike anything else – this is a very friendly record."
Tracklist:
01. "Blue" Gene Tyranny – Next Time Might Be Your Time
02. "Blue" Gene Tyranny – for David K.
03. "Blue" Gene Tyranny – Leading a Double Life
04. "Blue" Gene Tyranny – A Letter from Home
---
Download nitroflare
http://nitroflare.com/view/0353EA8AFBF0CCC/outofblue.rar
转载请注明:0daytown » Blue Gene Tyranny – Out of the Blue (40th Anniversary Remaster) (2019) FLAC