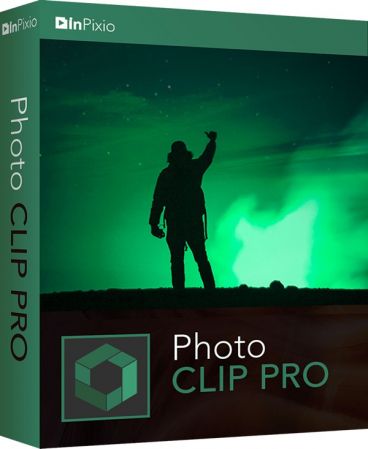 一款功能强大的图片剪辑工具。您需要好用的图片剪辑工具吗?inPixio Photo Clip 8 Pro就是您最好的选择。该款工具能够裁剪或编辑导入照片中包括风景、人物、动物等任何细节,并消除不需要的细节瑕疵。也可以在其他照片中使用这些剪辑下来的图片细节,来合成一张全新的照片。让你创造出自己喜爱又独特的新照片!
---
Languages: Multilingual | File Size: 348.56 MB
Get more from your photos. Everyone has a photo with that stranger in the background, a car driving by, or house behind us under construction. Wouldn't it be nice to be able to take those unwanted images completely out of your picture, erase your entire background, or even change your background to make it look like you are somewhere else? Well now you can do it all quickly and easily with Photo Clip.
---
Remove unwanted objects like magic!
Completely remove unwanted objects from your picture. Signs, wires, people, or any image that distracts you from what you are trying to capture. Images against a single coloured background can be easily extracted with one click thanks to the automatic colour detection function.
Cut-out in a few clicks!
drag Cut-out any detail, person, object or landscape element from your photos. Select the shape of the object thanks to the cursor or the background to remove, Photo Clip algorithm runs automatically! You can also use the "retention" cursor for important details to keep and get a successful clipping! Even fine details such as hair can be removed with amazing precision. Then simply paste the cut objects on any background to make collages or photomontages – in just 1-click!
Create impressive photomontages
With Photo Clip you can use these removed objects in other images to create photo-montages or collages. Allowing you to create impressive photo-montages! The edge smoothing allows you to intelligently smooth contours for a softer transition between the subject and the background, for even more successful integration into your photo-montage.
InPixio® One-Click Image Correction – New! – PRO version only
dragAmazing pictures in just one click – using 100% automatic smart technology! Improve the quality and the colors of your pictures in less than 1 second thanks to our fully automatic process. You no longer have to be a Photoshop expert to create perfect photos!
New version – New features in inPixio Photo Clip 9:
– +30 Support videos New!
– "Text & Stickers" tools New! – PRO version only
– Correction Patch New!
– Color Effects (LUT) New! – PRO version only
– Photo Montage New!
– Automatic Red Eye Correction New! – PRO version only
System Requirements:
– Windows 10, Windows 8, Windows 7
– 1 GHz Intel® Pentium® processor or equivalent
– 1 GB RAM CD/DVD ROM drive
– 100 MB hard disk space, mouse and keyboard
转载请注明:0daytown » InPixio Photo Clip Professional 9.0.1 Multilingual