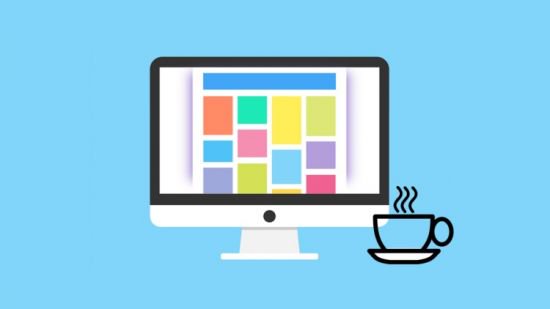 Created by Nam Ha Minh | Video: AVC 1280×720 | Audio: AAC 48KHz 2ch | Duration: 51 hours | Lec: 208 | 28.3 GB | Language: English + Sub .VTT | 200 downloadable resources
Learn to develop a fully-functional website that sells books online using Java Servlet, JSP and Hibernate framework
What you'll learn
Build a Bookstore website using Java Servlet, JSP and Hibernate framework
Use UML to design and architect a website project
Develop the admin (back-end) of a website
Develop modules for managing users, books, customers, orders…
Develop Customer Reviews for Books feature
Develop Shopping Cart and Check out features
Develop Checkout feature
Develop Login/Logout features for Admin and Customers
Develop customer registration and update profile features
Package and Deploy the website
Using HTML, CSS, Javascript and jQuery
Design Database with MySQL
Create domain model classes with Hibernate/JPA
Write unit tests using JUnit
Write named queries with JPA
Refactor Code and Debug the website
Use JSP to and JSTL code the view layer
Use Java Servlet to code the controller layer
Use Hibernate/JPA to code the data access layer
Requirements
Have basic knowledge in Java, JSP, Servlet and Hibernate
A little knowledge about HTML, CSS, Javascript and jQuery (optional)
Description
This Java Servlet, JSP and Hibernate course helps you master Java programming skills you need to create professional real-world websites from begin to end – Adding an awesome experience to your résumé.
You learn how to build a sophisticated, functioning e-commerce website that sells books!
By completing this course, you will be able to confidently apply for any Java web development jobs, or doing Java freelance projects online.
This is a complete hands-on programming course in which you will see I type every single line of code. No theory.
What makes this course different?
In this course, I use a lot of UML diagrams and pictures to help you understand how things work so you can follow along the course easily.
This course is built and taught by a Java expert who has been programming Java for 15 years.
With over 51 hours of video, you learn every step of the development process. So you can learn from zero experience.
You learn to build a complete e-commerce website with all functionalities.
You get rapid support from the instructor who will reply your questions within minutes, not days.
In this course, you will learn how to apply core technologies in Java EE like Servlet, JSP, JSTL and Hibernate framework to build a complete website to sell books online.
In the back-end (admin) you will develop the following features:
Users management (include admin login/logout)
Category management.
Book management.
Review management.
Customer management.
Order management.
Statistics (admin dashboard)
In the front-end, you will develop the following features:
Homepage: List newly published books; best-selling books; most-favored books
List books in a category
View book details
Search books
Shopping Cart
Customer Registration
Write reviews for books
Place order (Checkout)
In addition, there are also many assignments from easy to hard to help you practice.
Why should you buy this course?
Acquire the skills to build e-commerce websites with Java
To learn fast from expert – this will save you a lot of time and avoid trials and errors
By completing the project in this course, you earn an awesome experience which you can proudly include in your resume – so you can get Java programming job easier.
If you're a final year student, consider to make your final year project from this course.
Advance your Java programming skills to a new level.
Feel free to explore the full course content and watch the free previews.
Enroll this course today! I'm looking forward to see you inside.
Who this course is for?
Beginners in Java programming
Beginners in Java Servlet, JSP and Hibernate framework
Students who want to learn hands-on Java programming skill to build e-commerce websites
Those who want to go from beginner to intermediate level in Java programming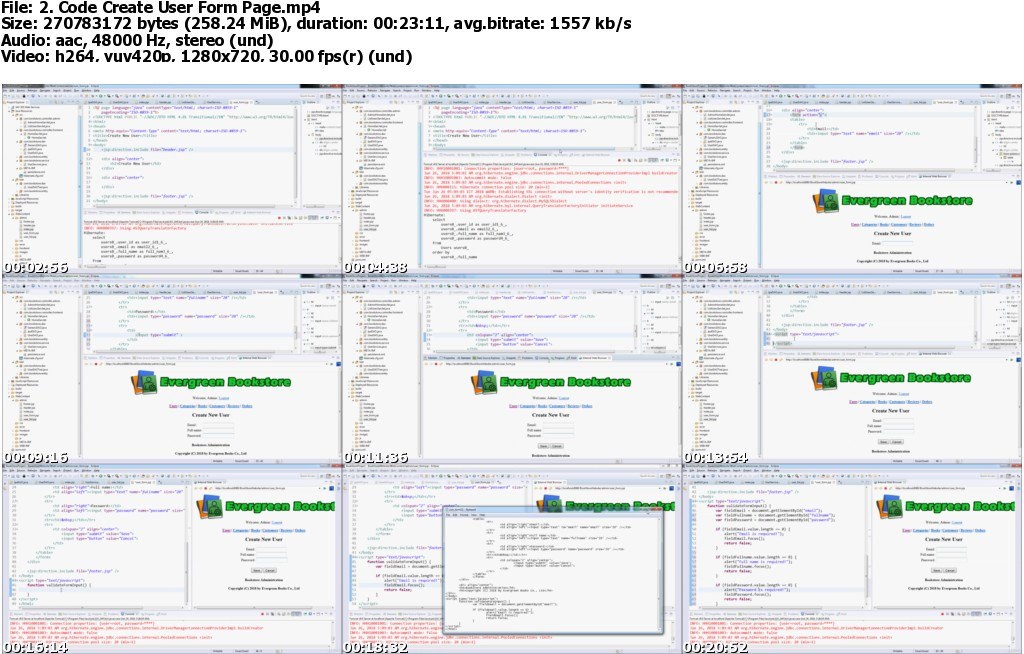 Password/解压密码
-0daydown
Download rapidgator
https://rg.to/file/ddd566eccd44a1b5de080bc35d857e8e/Java_Servlet,_JSP_and_Hibernate_Build_a_Complete_Website.part01.rar.html
https://rg.to/file/8425b410581a4de40b6b930c3a483b95/Java_Servlet,_JSP_and_Hibernate_Build_a_Complete_Website.part02.rar.html
https://rg.to/file/72b5b7ca42aa3e4bb652427263de17ff/Java_Servlet,_JSP_and_Hibernate_Build_a_Complete_Website.part03.rar.html
https://rg.to/file/20dddbee5c0352a74ff314dcb9998b62/Java_Servlet,_JSP_and_Hibernate_Build_a_Complete_Website.part04.rar.html
https://rg.to/file/86036ac4b7effe1de370cc8feecf851c/Java_Servlet,_JSP_and_Hibernate_Build_a_Complete_Website.part05.rar.html
https://rg.to/file/53b3387d889949c40ab97d89e25a07c9/Java_Servlet,_JSP_and_Hibernate_Build_a_Complete_Website.part06.rar.html
https://rg.to/file/5ecd93a44d0c092f0c90a3e11809aeba/Java_Servlet,_JSP_and_Hibernate_Build_a_Complete_Website.part07.rar.html
https://rg.to/file/0eff24af17fe2e96da6557f8ff991a98/Java_Servlet,_JSP_and_Hibernate_Build_a_Complete_Website.part08.rar.html
https://rg.to/file/59cf6d56eed0643e0acf7b412e8c1a90/Java_Servlet,_JSP_and_Hibernate_Build_a_Complete_Website.part09.rar.html
https://rg.to/file/57ee5f557e75cb797bc1446c65af07b3/Java_Servlet,_JSP_and_Hibernate_Build_a_Complete_Website.part10.rar.html
https://rg.to/file/12c34762ef37160070315d95469cd75b/Java_Servlet,_JSP_and_Hibernate_Build_a_Complete_Website.part10.rar.html
https://rg.to/file/ef71b494efb5a7223c29e76fa32afa32/Java_Servlet,_JSP_and_Hibernate_Build_a_Complete_Website.part11.rar.html
https://rg.to/file/dc6101c35e9f248342708be0ce95fdab/Java_Servlet,_JSP_and_Hibernate_Build_a_Complete_Website.part12.rar.html
https://rg.to/file/8303fd9a8b3524970d515e99c9c06be1/Java_Servlet,_JSP_and_Hibernate_Build_a_Complete_Website.part13.rar.html
https://rg.to/file/0f61903520b1c8f2a5e0d41a7214a498/Java_Servlet,_JSP_and_Hibernate_Build_a_Complete_Website.part14.rar.html
https://rg.to/file/a390fd0f9f8b73ee797c8cc1580bd821/Java_Servlet,_JSP_and_Hibernate_Build_a_Complete_Website.part15.rar.html
https://rg.to/file/52e610c833ef42a37637c6ff8613c5f6/Java_Servlet,_JSP_and_Hibernate_Build_a_Complete_Website.part16.rar.html
https://rg.to/file/1f69801fe1912404d4a086489a0d1535/Java_Servlet,_JSP_and_Hibernate_Build_a_Complete_Website.part17.rar.html
https://rg.to/file/6d634f1be2b98b4089bf818c8a433b7f/Java_Servlet,_JSP_and_Hibernate_Build_a_Complete_Website.part18.rar.html
https://rg.to/file/23e7c1fdeb689b9823a55e0fe4ba74d5/Java_Servlet,_JSP_and_Hibernate_Build_a_Complete_Website.part19.rar.html
https://rg.to/file/319325867fbbd25103607b3ad7b816de/Java_Servlet,_JSP_and_Hibernate_Build_a_Complete_Website.part20.rar.html
https://rg.to/file/7c5f69c34129dc70fe6516f2c5aa4462/Java_Servlet,_JSP_and_Hibernate_Build_a_Complete_Website.part21.rar.html
https://rg.to/file/e1d85f754f44d3b731a2542d35ff4bb2/Java_Servlet,_JSP_and_Hibernate_Build_a_Complete_Website.part22.rar.html
https://rg.to/file/4207e4c5f44ffe512475844ade60a125/Java_Servlet,_JSP_and_Hibernate_Build_a_Complete_Website.part23.rar.html
https://rg.to/file/769dddd0cf166953df1590dc34c15e64/Java_Servlet,_JSP_and_Hibernate_Build_a_Complete_Website.part24.rar.html
https://rg.to/file/a43f33c5329114b28ec237c1daedd191/Java_Servlet,_JSP_and_Hibernate_Build_a_Complete_Website.part25.rar.html
https://rg.to/file/944a08699fd73feae6e4a513c808892c/Java_Servlet,_JSP_and_Hibernate_Build_a_Complete_Website.part26.rar.html
https://rg.to/file/47e2b42f3d76b9fffef93a00a30cca6f/Java_Servlet,_JSP_and_Hibernate_Build_a_Complete_Website.part27.rar.html
https://rg.to/file/a28a64e92663ca9e5000c8f6833d5675/Java_Servlet,_JSP_and_Hibernate_Build_a_Complete_Website.part28.rar.html
https://rg.to/file/12b9ab290cc8b231ecd49eecd772e831/Java_Servlet,_JSP_and_Hibernate_Build_a_Complete_Website.part29.rar.html
https://rg.to/file/c89dece09c06986263f936ef564ce305/Java_Servlet,_JSP_and_Hibernate_Build_a_Complete_Website.part30.rar.html
https://rg.to/file/22eb3af0455825d065b95caf08f19af3/Java_Servlet,_JSP_and_Hibernate_Build_a_Complete_Website.part31.rar.html
https://rg.to/file/63a1dda7674442d95b64bb270b478938/Java_Servlet,_JSP_and_Hibernate_Build_a_Complete_Website.part32.rar.html
https://rg.to/file/41a4e16142bca65c3728f36ee5c127c5/Java_Servlet,_JSP_and_Hibernate_Build_a_Complete_Website.part33.rar.html
https://rg.to/file/b343e0b37aa0d2a3d30161fff9ff7d79/Java_Servlet,_JSP_and_Hibernate_Build_a_Complete_Website.part34.rar.html
https://rg.to/file/446da9133259bf33cbe2d1993c56181e/Java_Servlet,_JSP_and_Hibernate_Build_a_Complete_Website.part34.rar.html
https://rg.to/file/ce4d7c17794225716b3cbd77fd2cb607/Java_Servlet,_JSP_and_Hibernate_Build_a_Complete_Website.part35.rar.html
https://rg.to/file/c9d02c94d41ef25e236f718091e231c8/Java_Servlet,_JSP_and_Hibernate_Build_a_Complete_Website.part36.rar.html
https://rg.to/file/05e0e27651f103eb80cdf742cc71e311/Java_Servlet,_JSP_and_Hibernate_Build_a_Complete_Website.part37.rar.html
https://rg.to/file/0dc058b00c0e7679d642a969401d51da/Java_Servlet,_JSP_and_Hibernate_Build_a_Complete_Website.part38.rar.html
https://rg.to/file/1c7f1f7663f29ef56e6f1b4c211d5ad7/Java_Servlet,_JSP_and_Hibernate_Build_a_Complete_Website.part39.rar.html
https://rg.to/file/a6de6d5b3c63df16d1f0e9d4c07ada10/Java_Servlet,_JSP_and_Hibernate_Build_a_Complete_Website.part40.rar.html
https://rg.to/file/631a4e0e65dbaaf009a77d99241e2a8a/Java_Servlet,_JSP_and_Hibernate_Build_a_Complete_Website.part41.rar.html
https://rg.to/file/c5836cdc273eb5aae60f5d834168f2a8/Java_Servlet,_JSP_and_Hibernate_Build_a_Complete_Website.part42.rar.html
https://rg.to/file/008dd026fcedead525d4e5a740385641/Java_Servlet,_JSP_and_Hibernate_Build_a_Complete_Website.part43.rar.html
https://rg.to/file/71362c2859dead230508c43a4a2421b0/Java_Servlet,_JSP_and_Hibernate_Build_a_Complete_Website.part44.rar.html
Download nitroflare
Download 百度云
转载请注明:0daytown » Java Servlet, JSP and Hibernate: Build a Complete Website