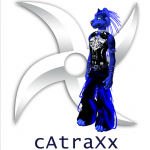 Portable CATraxx 9.44|All Windows(x32/x64) |rar75| mb
CATraxx is a powerful music collector database program for Windows which will help you catalog a music collection of any kind, from vinyl records to CDs to MP3s. Automatically download CD data from the Internet, or scan your hard drive for audio files. A comprehensive set a data fields enables you to keep track of a wide range of information. With CATraxx, you are in total control of your music collection.

* Enjoy a fully organized music collection.
* Play your music – easily find songs to play.
* Automatically manage your audio files.
* Always know exactly where your music is located.
* No more will you end up buying duplicates.
* Keep track of who borrowed what – never lose a CD again.
* Keep accurate insurance records.
General
* No need to use two separate programs to manage both your CD collection and your audio files. With CATraxx you can catalog all media types, including CDs, LPs, cassettes, mini discs, and audio files.
* Scan your CDs and automatically download CD data from the CDDB database – no typing.
* Scan your hard drive for audio files (MP3, WMA, OGG, FLAC and more) and automatically add them to your database – no typing.
* Powerful explorer module that allows you to search and browse your database in a familiar browser interface.
* Multiple customizable data views allowing you to easily locate and edit data.
Database
* Multiple databases: Create as many separate databases as you like. Transfer information between databases.
* Store information about an (almost) unlimited number of albums, as well as the individual tracks on each album.
* Comprehensive set of data fields enabling you to catalog a wide range of information: artist, album title, media format, release year, label, catalog number, purchase price, current value, music genre, playing time, song titles, songwriters, producers, recording studios, musicians and instruments.
* More than 70 custom data fields (in case we have missed something).
* Multiple artists: Register multiple artists on both albums and tracks – including customizable artist roles ("feat.", "vs.", "with", etc).
* Save time by using lookup tables: Register information such as artist, songwriter, musician, label and group lineup only once. The use of lookup tables will ensure that data is not duplicated.
* Store album covers, as well as pictures of artists.
* Add song lyrics (fully searchable) for individual tracks.
* Store artist profiles, biographies and reviews.
* Add personal notes for albums and individual tracks, as well as artists.
* Rate your music: Assign your own personal rating to albums and individual tracks, as well as artists. Let the audio player automatically select your favorite music!
* The auto-complete feature makes data entry a breeze! Start typing and CATraxx will automatically complete the text based on data in the relevant lookup table.
* Text formatting: All memo fields (Notes, Reviews, Lyrics, etc.) support text formatting (different fonts, font sizes, font styles, colors, bullet lists and tables). You can also insert images and hyperlinks.
* Add links to external files (this could be Word documents, HTML files, video files, etc.) from albums, tracks or artists.
* Add links to web sites from albums, tracks or artists.
* Password protect your database so only you can log in. Create a guest account: A guest will not be able to add, edit or delete any information in the database.
Audio
* Play music: CATraxx has its own audio player closely tied to the database that will keep a detailed log of all the music you play.
* Built-in support for 11 audio file formats: aac, ape, flac, mp3, mp4, m4b, mpc, ogg, shn, wav and wma.
* Create playlists by either manually selecting tracks, or let CATraxx pick the songs based on your criteria.
* Surprise: Let the CATraxx Audio Player pick albums or songs at random – this is fun!
* Auto-organize your audio files into a folder structure and filename format of your choice based on information in the database (artist, album title, track index, song title, etc.). Let CATraxx do all the hard work!
* Tagging: Let CATraxx automatically update audio file tags as you edit data in your database, or tell CATraxx to update the tags at a specific time.
* Easily attach ripped audio files to albums already in the database.
Customization
* Adapt the program to your own needs: Change the data field names to suit your personal preferences. Hide data fields you don't need. Set default field values.
* Set up your own media formats and genres.
* Use the Form Designer to redesign the field layout in all data entry windows.
* Customize the browse lists: Create multiple list layouts and quickly switch between them, add columns and set column properties (font, font style, color, alignment, etc).
* Customize the explorer layout by editing the xsl template files.
* Set up your own customized data views (a combination of list layout, sort order, filter and grouping).
Searching and Reporting
* Find information quickly: Search in all fields with any combination of key words and operators. Save your most frequently used searches and filters.
* Search for a specific word or number and replace it with another.
* Sort data by any field with up to five sort levels.
* Display data in folders grouped by any field.
* Quickly print lists of your albums and tracks.
* Create your own reports with exactly the layout you want, or use one of the more than 100 pre-defined reports. You have full control of data fields, groups, sort order, columns, fonts, colors, paper size, margins and print orientation.
* Preview reports on screen before printing. Save report output in various file formats, including Adobe Acrobat, Excel, HTML, and RTF.
Miscellaneous
* Link to web sites from the Sites menu, an album, a track or an artist record.
* Keep track of albums on loan. Check the program periodically to see what is still out on loan. You will always know who has what and since when. Track borrow date, due date and return date.
* Export a list of your CDs to the notes section on your iPod.
* Export data to HTML and publish your collection on the Internet.
* Export data to text files or XML to bring the information into other applications.
* Analyze your collection in a variety of ways with the powerful statistics module.
* Backup your valuable data either automatically or by request.
* Microsoft Access database format. Offers you an alternative way to view and search your database.
* Comprehensive help system: Task based help, full keyword search, and context sensitive help in all windows.
Homepage
System Requirements
IBM or compatible Pentium/AMD processor (900 MHz or greater), 512 MB RAM or greater. 1024 x 768, 16-bit display (32-bit recommended)
Windows XP
Windows Vista all SP
Windows 7
Language Multilanguage(Russian English)
---
Download uploaded
http://uploaded.net/file/yoftgwtp/Portable%20CATraxx%209.44.rar
Download rapidgator
http://rg.to/file/5d46888b5ab789887b3f7bef3a93004b/Portable_CATraxx_9.44.rar.html
Download firedrive
http://www.firedrive.com/file/FBBE0E0D58E958E2
Download 百度云
http://pan.baidu.com/s/1gdGF6MJ
转载请注明:0daytown » Portable CATraxx 9.44