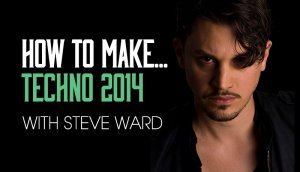 Sonic Academy – How To Make Techno 2014 With Steve Ward
WEB-Rip | MP4 | AVC1 @ 2 Mbit/s | 1280×800 | AAC Stereo @ 128 Kbit/s 48 KHz | 6 Hours | 2.8 GB Genre: Music Production, Techno | Language: English
New for 2014, we move into the darker Techno style sound with this weeks Artist Series course presented by STEVE WARD. Steve has collaborated on projects with many A-list artists the likes of Carl Cox, Dj Pierre, Tim Taylor, Technasia, Psycatron, Peter Horrevorts & Jamie Stevens as well as hosting one of the most successful weekly radio shows on Australia's Kiss Fm.
In the next 5 hours + Steve takes us through, from start to finish, how to create a Techno track in his own unique style. Check out the Playthrough video to listen to the final song.
Please Also Note – this is an Artist Series course, and as such there may quite a few 3rd party plugins used during the creation process.
Videos OverviewTutorial 1 – Introduction & PlaythroughTutorial 2 – SetupTutorial 3 – DrumsTutorial 4 – BassTutorial 5 – SynthsTutorial 6 – ResamplingTutorial 7 – ArrangementTutorial 8 – FX Part 1Tutorial 9 – FX Part 2Tutorial 10 – Mixdown Part 1Tutorial 11 – Mixdown Part 2Tutorial 12 – Final Run Through