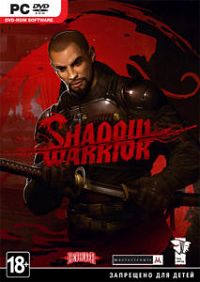 3D Realms 1997年发售的游戏大作《影子武士》(Shadow Warrior)将在年内以重制版面貌,和大家见面。
《影子武士》(Shadow Warrior)原作是一款以第一人称视角进行的动作游戏。故事讲述的是在黑暗的反战年代,玩家将扮演复仇的英雄"洛"对抗 Zilla 黑道科技集团。在游戏中,玩家可以使用大量奇异的武器,如燃烧瓶,击剑,加特林等等。玩家的目标是尽可能的杀死敌人获得升级武器并最终消灭黑道魔王,拯救反抗的人民。
游戏名称:影子武士
英文名称:Shadow Warrior
游戏类型:动作游戏ACT
游戏制作:Flying Wild Hog
游戏发行:Devolver Digital
登录平台:PC
游戏语言:英文
---
 Group PROPHET has released pc game "Shadow Warrior Special Edition". Enjoy!
Description: Shadow Warrior is a bold reimagining of the classic 3D Realms' shooter from independent developer Flying Wild Hog (Hard Reset) starring the legendary and quick-witted warrior Lo Wang. Combine the brute force of overwhelming firepower with the elegant precision of a katana to annihilate the merciless armies of the shadow realm in an exhilarating and visually stunning transformation of the classic first-person shooter.
The Shadow Warrior Special Edition includes Shadow Warrior, the Serious Sam 3 sledgehammer and Hotline Miami katana in-game weapons, the Shadow Warrior digital art book, and the official Shadow Warrior soundtrack.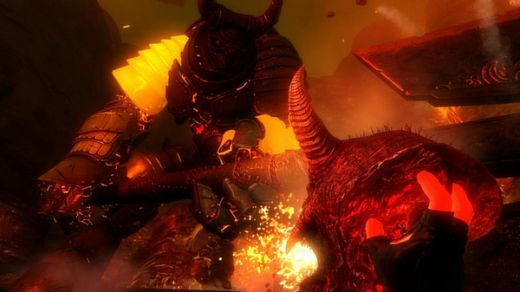 Features:
Shadow Warrior Reborn – A bold new vision of Shadow Warrior elegantly blends classic first-person shooter gameplay with thrilling action, inventive combat, and a contemporary retelling of the hilarious legend of Lo Wang.
Elegant Swordplay – Unsheathe your legendary katana to slice enemies apart with precisely targeted swings or unleash fluid combos and special attacks to cut down hordes of enemies with one swift pass through the enraged hordes.
Upgradeable Arsenal – Utilize every gun in your formidable armory – from stylish revolvers and quad barrel shotguns to explosive-tipped crossbow bolts and laser-guided rocket launchers. Each weapon offers several unique upgrades to increase power, speed, and add devastating alternative firing options.
Mystical Powers – Call upon mystical powers to protect yourself and paralyze your enemies or use their own severed heads and still-beating hearts to bring them to their knees.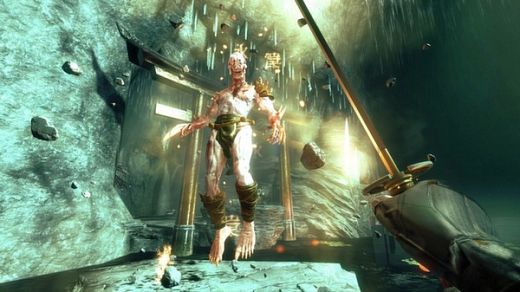 Publisher: Devolver Digital
Developer: Flying Wild Hog
Genre: Action, Adventure
Release Name: Shadow.Warrior.Special.Edition-PROPHET
Size: 7.47 GB
Links: Homepage
---
 Download uploaded
http://uploaded.net/file/4j5fraad/swsp-prpht.part1.rar
http://uploaded.net/file/q9h2ov69/swsp-prpht.part2.rar
http://uploaded.net/file/9spyefvg/swsp-prpht.part3.rar
http://uploaded.net/file/ghxutaqb/swsp-prpht.part4.rar
http://uploaded.net/file/mjj3j0ub/swsp-prpht.part5.rar
http://uploaded.net/file/keqve36b/swsp-prpht.part6.rar
http://uploaded.net/file/vsga1eb5/swsp-prpht.part7.rar
http://uploaded.net/file/2ru9m3c8/swsp-prpht.part8.rar
Download filefactory
http://www.filefactory.com/file/3d7sbht294fn/n/swsp-prpht.part1.rar
http://www.filefactory.com/file/61bva1oru41p/n/swsp-prpht.part3.rar
http://www.filefactory.com/file/2ntgaz5bivv/n/swsp-prpht.part4.rar
http://www.filefactory.com/file/7l4q32oizzsd/n/swsp-prpht.part5.rar
http://www.filefactory.com/file/3bhzinqny96v/n/swsp-prpht.part6.rar
http://www.filefactory.com/file/10ufdnslobyl/n/swsp-prpht.part7.rar
http://www.filefactory.com/file/17qceqwl4kvr/n/swsp-prpht.part8.rar
Download 百度云
http://pan.baidu.com/s/1dD3jsvJ
转载请注明:0daytown » Shadow Warrior Special Edition-PROPHET 影子武士