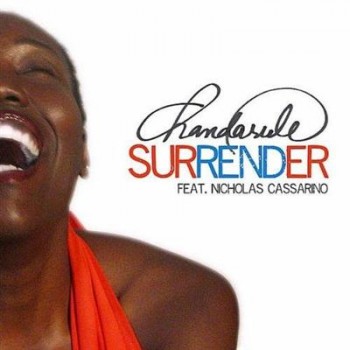 Artist
: Chanda Rule
Title Of Album
: Surrender
Year Of Release
: 2010
Label
: LikeWaterMusic
Genre
: Folk, Vocal, Soul
Quality
: Mp3
Bitrate
: 320 kbps
Total Time
: 45:17 Min
Total Size
: 109 Mb
Tracklist:
1. Let Freedom Reign
2. All Life Is One
3. Tomorrow
4. Slow Down
5. Beauty
6. Home
7. Here's to Life
8. Surrender
9. Amazing Grace
10. Outro/I Knew It Was Love
Soul stirring. Powerful. Sacred. Goose-bump inducing! These are just some of the words used to describe vocalist and interfaith minister Chanda Rule. With feet rooted in the gospel traditions of the South, a heart filled with soul, and a voice touched with jazz, Chanda has been weaving stories through song, humming melodies, and bending words since her childhood. Mesmerizing audiences around the world with her "liquid clear" song "bound to fill your spirit to its rim with musical serenity" and her uncanny ability to lead audiences of all backgrounds in harmonious song, Chanda loves to proclaim that music is a healing balm for the human spirit and uses music to honor the downright sacred wholeness of every being. Chanda's songs have been noted for their colorful poetics that embrace personal and spiritual depth and her unforgettably powerful approach. She infuses her melodies with her love of soulful blues, sacred teachings, and jazz blossoming unforgettable performances that touch the hearts of listeners all over the world. 
Chanda began her career in musical theater, appearing in a variety of productions, from Shakespeare in the Park in New Jersey, to Hair, The Musical in Europe. She has since opened for Regina Belle & The Whispers, Angela Bofill, India.Arie, and Amel Larrieux; performs internationally at festivals and concert halls such as BAMCafé, Brucknerhaus, Tchaikovsky Hall, and Dizzy's Coca Cola; leads congregational music at Saint Peters Church, Unity, and Centers for Spiritual Living across the country; and has written music for and performed in concert to increase social, spiritual, and cultural awareness at The Apollo, Symphony Space, Harlem Stage, Lincoln Center, and The New York Open Center. Her genre-defying voice has graced a variety of musical projects: from her Langston Hughes inspired concert "I Too Speak of a River" and "Feelin' Good: A Tribute to Nina Simone", to performing with jazz trumpeter Franz Hackl's Outreach Orchestra, Denis Matsuev's Crescendo Festival, and New Music concerts with film composer Gene Pritsker. 
After touring Western Europe singing and leading workshops on the African roots of Gospel music with the Golden Gospel Singers and attending One Spirit Interfaith Seminary in New York, Chanda was inspired to harness her passion for religious harmony into "RiseUpNation" a series of workshops, concerts, singing flash mobs, and pop-up choirs that use congregational music as an agent for interfaith dialogue and unity. Chanda was recently awarded one of seven Hough Scholarships from Union Theological Seminary at Columbia University to study Interfaith Dialogue through the Arts. Her music has been broadcast throughout the US, Eastern and Western Europe via radio, internet, and television.
---