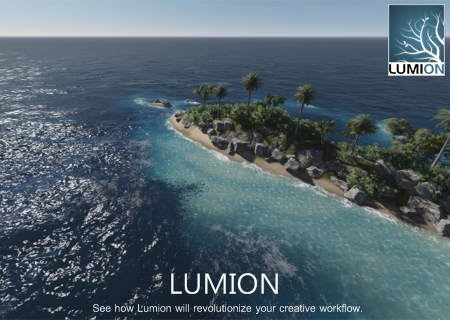 Lumion由荷兰Act-3D公司基于高端虚拟现内核Quest 3D 5而开发而成的简单、快速、高效的可视化建筑园林景观展示平台。用于为建筑、景观、园林、规划和设计等领域快速制作高级别影片和静帧作品,同时它也可以完成现场演示工作。
Lumion的强大之处在于它是将出色的高精度图像展示与快速高效的工作流程相结合,为用户节省了时间、精力和成本。
Lumion是一个实时的3D可视化工具,用来制作电影和静帧作品,涉及到的领域包括建筑、规划和设计。它也可以传递现场演示。Lumion的强大就在于它能够提供优秀的图像,并将快速和高效工作流程结合在了一起,为你节省时间、精力和金钱。
人们能够直接在自己的电脑上创建虚拟现实。通过渲染高清电影比以前更快,Lumion大幅降低了制作时间。视频演示了你可以在短短几秒内就创造惊人的建筑可视化效果。
---
Lumion 4.0.2 | 4.8 Gb
Act-3D announced new version real-time architectural visualization Lumion 4.0 software, with new motion graphics animation of text and objects, improved grass that sways in the wind, support for importing native SketchUp files, improved motion blur, better oceans, falling leaves and more.
The introduction of Lumion in 2010 changed the concept of architectural rendering. Since then AEC professionals have experienced for themselves why 3D expertise is no longer needed to create compelling visualization videos. It's no wonder 25 of the World's top 100 architect firms are now using Lumion as an indispensable tool for their 3D renders.
Version 4.0 of Lumion takes things to a whole new level and yet builds on its well-known usability, quality and world-beating speed.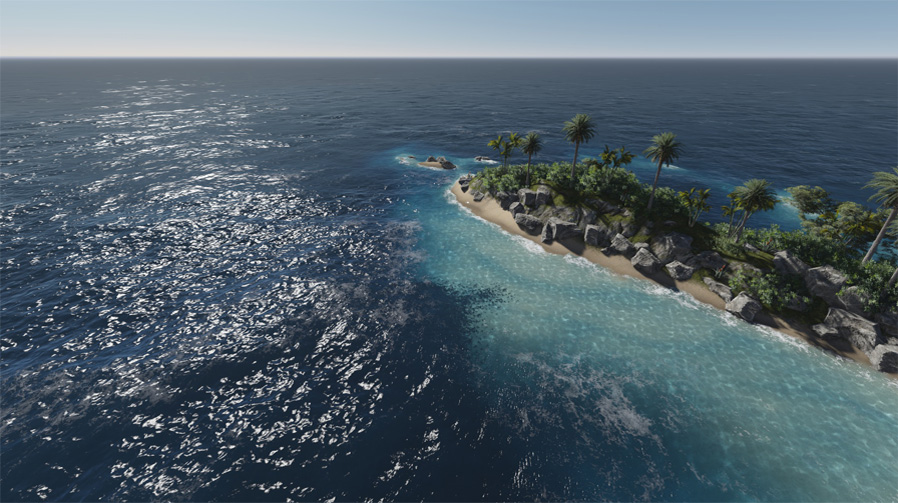 The new text functionality turns videos and real-time fly-throughs into complete presentations – without the need for a video editor. Text can now be embedded in scenes to point out areas of interest while configurable titles make introductions and credits come to life, using a range of typefaces and stunning visual effects.
Beautiful looking grass can now be added with a click of a mouse. It sways in the wind, can be dotted with flowers and adds a much sought-after, natural feel to scenes. Grass this easy, is not available anywhere else. Continuing the nature theme, it is now possible to add colour to vegetation and when applied together with the falling leaves effect, creates a wonderful atmospheric Autumn landscape.
Other features include a sun study effect, more materials like marble and linoleum, and improved lens flares, fountains and an even more realistic ocean. The enormous model library, delivered free with the commercial licenses has been expanded with almost 300 new or improved people, plants, trees, animated aircraft, houses, cars, boats and many other models, all of which are available with Lumion Pro 4.0.


LUMION 4.0.2: RELEASE NOTES

CHANGES & RESOLVED ERRORS

BUILD MODE

– Sun shadows: The Sun shadow range has been increased.

PHOTO/MOVIE MODES

– Grass: Grass now fades out more smoothly when using high Tile Size values.
– Grass: If you use your own terrain texture in the Grass slot, it's vital that you also add a normalmap. Otherwise the terrain shading will look incorrect.
– Overlay Image effect: Images with Alpha channels should now be working correctly again.
– Lumion should no longer crash when previewing a custom frame range on a specific Nvidia graphics card with a specific driver version.
– Shadow effect: The Sun shadow range maximum range has been doubled so that it's the same as in Lumion 3.x.
– Shadow effect: The Sun shadow range slider value is now displayed in meters/feet.
– Shadow effect: Shadows are now updated more frequently during rendering, in order to prevent 'stuttering'.
– Shadow effect: The transitions between shadow cascades have been made smoother.

MISCELLANEOUS

– Sounds (.WAV files) are no longer using the path to the Lumion 3 folder instead of to Lumion 4.
– Video Textures (.MP4 files) are no longer using the path to the Lumion 3 folder instead of to Lumion 4.


About Act3D-BV
Lumion is developed by Act3D-BV, the team who developed Quest3D, a proven real-time 3D authoring tool that has been a leader in the marketplace for over 8 years, and used for many real-time 3D visualisation projects. Through their direct association with many architectural clients and projects, and their Quest3D customer base, Act3D have a solid reputation in providing high performance real-time 3D solutions.
Name: Lumion
Version: (64bit) 4.02
Home: http://lumion3d.com/
Interface: english
OS: Windows XP / Vista / Seven / 8
Size: 
Note: Please note that scenes and LS4 files saved in 4.x are NOT backwards compatible with earlier versions of Lumion (3.x, 2.x and 1.x). Also, Lumion 4.x is no longer compatible with 32-bit versions of Windows.
---
 Download uploaded
http://uploaded.net/file/wmdp30cd/umnLU402.part1.rar
http://uploaded.net/file/jfezagsp/umnLU402.part2.rar
http://uploaded.net/file/gfa4a7l3/umnLU402.part3.rar
http://uploaded.net/file/rq81znzw/umnLU402.part4.rar
http://uploaded.net/file/glc6kff4/umnLU402.part5.rar
Download filefactory
http://www.filefactory.com/file/rrukq4tkbhp/n/umnLU402.part1.rar
http://www.filefactory.com/file/4ygbswo509jj/n/umnLU402.part2.rar
http://www.filefactory.com/file/759o12y1zz8z/n/umnLU402.part3.rar
http://www.filefactory.com/file/43l9fgyf2wbt/n/umnLU402.part4.rar
http://www.filefactory.com/file/yvk3pe8plir/n/umnLU402.part5.rar
Download rapidgator
http://rapidgator.net/file/c329b053823255b680526c806a1ed52a/umnLU402.part1.rar.html
http://rapidgator.net/file/3926ce2b87500f4fbb223efccb10f90f/umnLU402.part2.rar.html
http://rapidgator.net/file/867a03fb1406b65e32853162aa4acc24/umnLU402.part3.rar.html
http://rapidgator.net/file/6e06200c9f32d5ec7d09ed3ad18c9e6b/umnLU402.part4.rar.html
http://rapidgator.net/file/7e5d69eacaebdc8f61e9825291a96a4d/umnLU402.part5.rar.html
Download 百度云
转载请注明:0daytown » Lumion 4.0.2 X64