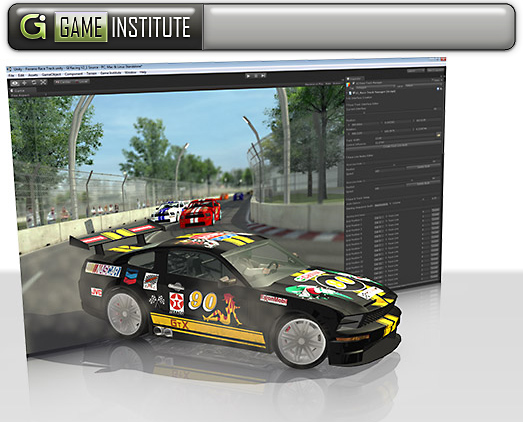 本教程是由GameInstitute机构出品的Unity游戏系统制作训练视频教程,GameInstitute Unity AI 3D Graphics Game Systems,时长:30个小时,教程使用软件:Unity,语言:英语。
---
 GameInstitute – Unity, AI, 3D Graphics, Game Systems | 13.6GB
Duration: ~30h | Video: AVC (.mp4 & .flv) 1280×720 15&25fps | Audio: AAC 44.1KHz 2ch
Genre: eLearning | Level: Beginner | Language: English
The Best Way to Learn Unity
Beyond providing you with solid low-level game development skills, your package includes detailed video training showing you how the world's most popular game engine can be used to build incredibly sophisticated games very quickly.
Introduction to Unity for Programmers
Learn how to apply your programming skills to game development in one of the world's most popular third party game engines. Understanding how to use Unity's components and write your own scripts will allow you to create commercial quality games that can be easily targeted at desktop, browser, or mobile platforms. In this video workshop you will learn how to use things like 3D graphics, 3D positional audio, and rigid body physics, to create a simple but complete game from the ground up.
How to Build a Racing Game
In this workshop you will build a complete racing game and its supporting tools. Learn how to model cars with different physics characteristics and how to program advanced AI driving behaviours that present a real challenge for the player in a variety of weather and track surface conditions. Implement seasons, tournaments, trophies and cut scenes and bring them together into a professional racing game title. You'll also receive the full source code to our own racing game, GI Racing, to study and modify.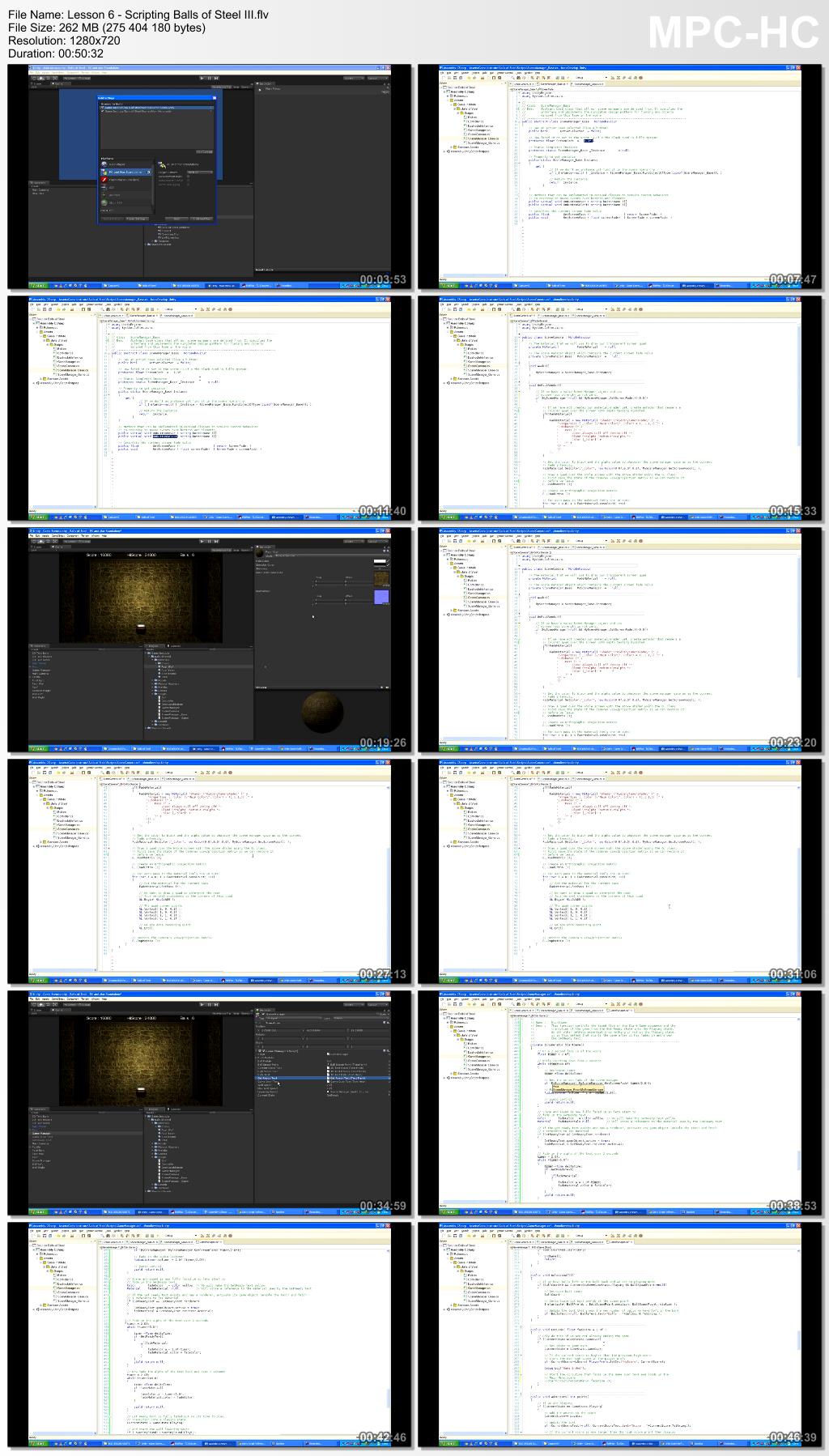 ---
 Download uploaded
http://uploaded.net/file/7gbhdsnt/GameInstitute.part01.rar
http://uploaded.net/file/c3x9myje/GameInstitute.part02.rar
http://uploaded.net/file/gj2ii9qo/GameInstitute.part03.rar
http://uploaded.net/file/rzje25ot/GameInstitute.part04.rar
http://uploaded.net/file/h96w17v6/GameInstitute.part05.rar
http://uploaded.net/file/iba4gmxw/GameInstitute.part06.rar
http://uploaded.net/file/5i6log4b/GameInstitute.part07.rar
http://uploaded.net/file/hujfuujr/GameInstitute.part08.rar
http://uploaded.net/file/w6k8z30j/GameInstitute.part09.rar
http://uploaded.net/file/xu9uro0l/GameInstitute.part10.rar
http://uploaded.net/file/q98ox7zr/GameInstitute.part11.rar
http://uploaded.net/file/w59vu95e/GameInstitute.part12.rar
http://uploaded.net/file/j7eopt62/GameInstitute.part13.rar
http://uploaded.net/file/qjyjgtpx/GameInstitute.part14.rar
Download filefactory
http://www.filefactory.com/file/3zjrul99356t/n/GameInstitute.part01.rar
http://www.filefactory.com/file/6sziaj6651rz/n/GameInstitute.part02.rar
http://www.filefactory.com/file/3vzddo2ilc8b/n/GameInstitute.part03.rar
http://www.filefactory.com/file/3kqvwr328qnp/n/GameInstitute.part04.rar
http://www.filefactory.com/file/34aq26cqlerf/n/GameInstitute.part05.rar
http://www.filefactory.com/file/17ms6v8km2of/n/GameInstitute.part06.rar
http://www.filefactory.com/file/5nfqq63nq4pj/n/GameInstitute.part07.rar
http://www.filefactory.com/file/2u5m4d78owkt/n/GameInstitute.part08.rar
http://www.filefactory.com/file/7adfjx18vjfz/n/GameInstitute.part09.rar
http://www.filefactory.com/file/jb1b3srll8v/n/GameInstitute.part10.rar
http://www.filefactory.com/file/71paqfc1q9jf/n/GameInstitute.part11.rar
http://www.filefactory.com/file/lztwaeuj12x/n/GameInstitute.part12.rar
http://www.filefactory.com/file/26l50kc2m29f/n/GameInstitute.part13.rar
http://www.filefactory.com/file/3b3an74naj0n/n/GameInstitute.part14.rar
Download 百度云
转载请注明:0daytown » GameInstitute – Unity, AI, 3D Graphics, Game Systems