Truefire – Andy Aledort's Slide Guitar Power (2013)
Publisher: Truefire | Language: English
Video: MP4, data-dvd (includes Tabs, Guitar Pro Files and Jamtracks),864×486 (16:9), 1098 Kbps, 29.970 fps | 1,56 Gb
Audio: MP3, 128 Kbps, 44100 Khz, 2 channels | Length: 03h 10min
"I'll demonstrate proper fret-hand slide technique, proper pick-hand fingerpicking and flat-picking techniques, slide vibrato, essential open tunings, how to play in standard tuning, essential open-tuning chord positions, slide scales, essential riffs and patterns, and many other essential techniques — in short, everything you need to know to become proficient playing blues slide guitar.
I'll also show you how to emulate the unique styles of blues slide masters Elmore James, Johnny Winter, Robert Johnson, Duane Allman, Ry Cooder, Derek Trucks, John Lee Hooker, Muddy Waters, Robert Nighthawk, Earl Hooker, Keith Richards and Stevie Ray Vaughn. Learning the ins and out of these particular artists' styles, empowers you to also play in the styles of the artists that they were influenced by as well as the artists they themselves influenced."
In SECTION 1: Slide Guitar Essentials, Andy covers Slide Materials, Wearing The Slide, String Action, Slide Positioning and Intonation, String Gauges, Right and Left Hand Muting, Fingers Versus Pick, Using a Capo and Slide Vibrato.
In SECTION 2, Andy introduces you to the very popular Open E Tuning and then drills down on Tuning and Essentials, Chords in Open E Tuning, Slide Scales in Open E Tuning, Incorporating Open Strings, E Major Pentatonic, E Major Hexatonic, Elmore James Style, Johnny Winter Style, Robert Johnson Style, Duane Allman Style, Ry Cooder Style, and Derek Trucks Style.
SECTION 3 focuses on Open D Tuning and the Johnny Winter Style, while SECTION 4 looks at Open A Tuning Essentials, Chords in Open A, Slide Scales in Open A, Incorporating Open Strings, John Lee Hooker Style, Johnny Winter Style, Robert Johnson Style, and Muddy Waters Style. Keith Richards and Mick Taylor Styles are examined in SECTION 5: Open G Tuning.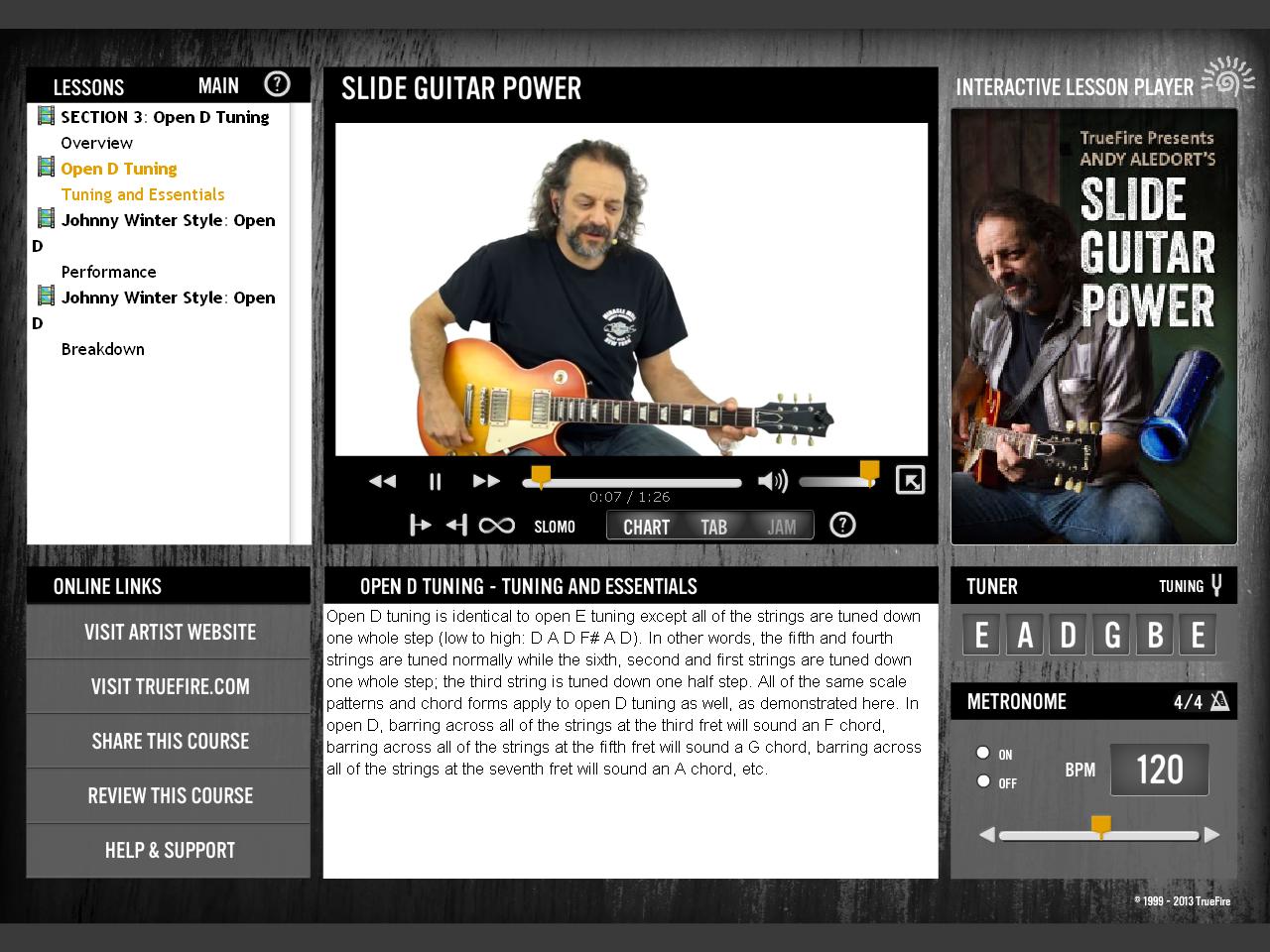 In SECTION 6: Standard Tuning and SECTION 7: Altered Standard Tuning, Andy delivers the goods for those of you who prefer to play slide without an open tuning. Andy shows you Slide Scales in Standard, E Major Pentatonic in Standard, Hybrid Scales in Standard, Robert Nighthawk Style, Earl Hooker Style, Duane Allman Style and SRV Style.
All of the artist style lessons consist of a performance in the artist's style with a rundown of the artist's unique characteristics. The performance is followed by a breakdown stepping you through the performance and slide techniques utilized to achieve that particular style of slide playing. All of the performances are tabbed and notated, plus you'll get all of the rhythm tracks to work with on your own.
So grab your slide, grab your guitar and jump on the Southern with Andy…
"The Southern cross the Dog at Moorhead, an' she keeps on through,
If my babe gone to Georgia, believe I'm goin' to Georgia too."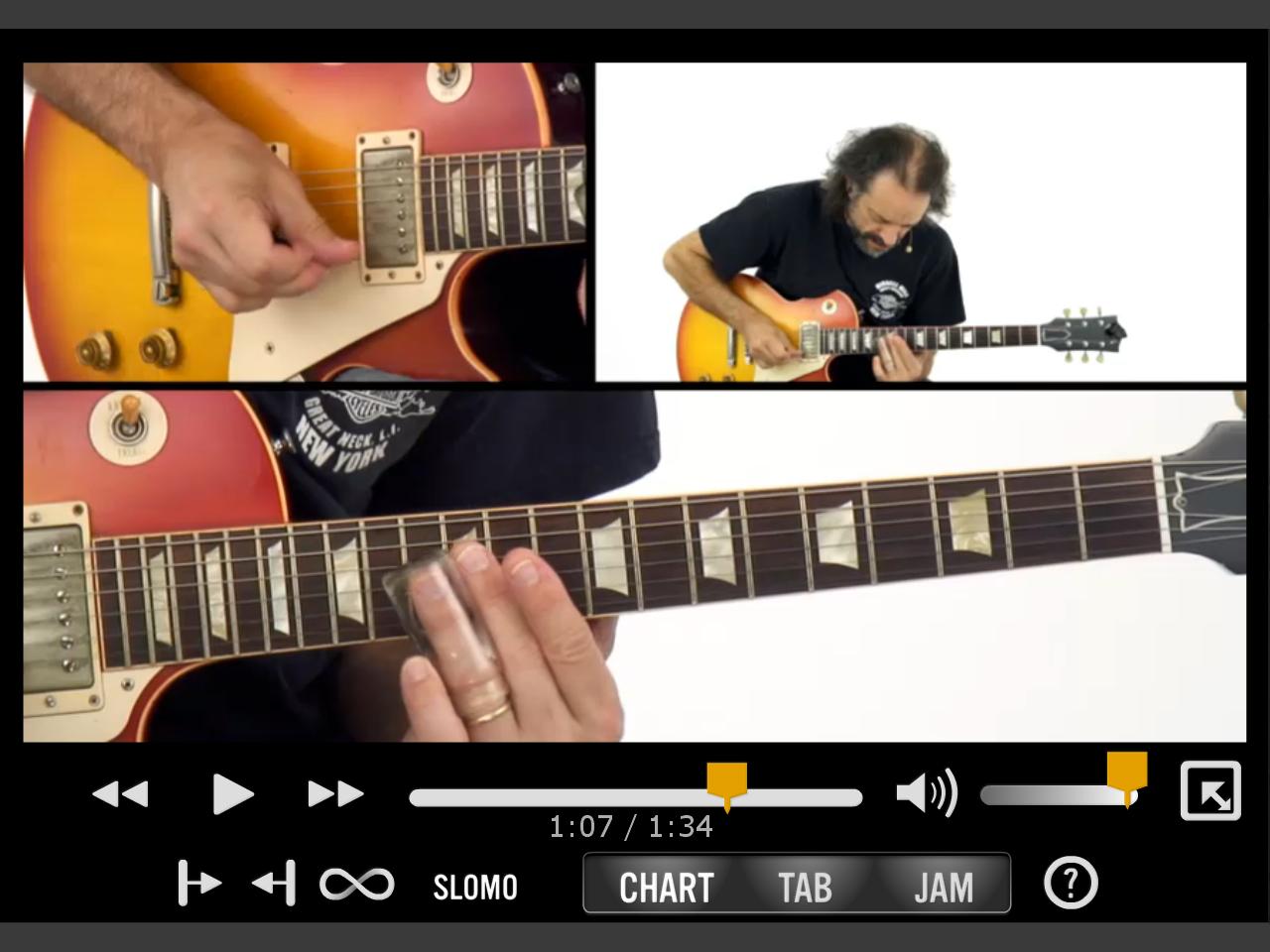 ---
Download uploaded
http://uploaded.net/file/78c8r5tj/TF_-_AA_-_SGP.part1.rar
http://uploaded.net/file/dju473pm/TF_-_AA_-_SGP.part2.rar
http://uploaded.net/file/dq74r4lx/TF_-_AA_-_SGP.part3.rar
http://uploaded.net/file/ipdkk3i9/TF_-_AA_-_SGP.part4.rar
http://uploaded.net/file/1i7jkxs2/TF_-_AA_-_SGP.part5.rar
http://uploaded.net/file/ujors4kc/TF_-_AA_-_SGP.part6.rar
http://uploaded.net/file/sxlgrpfs/TF_-_AA_-_SGP.part7.rar
Download filefactory
http://www.filefactory.com/file/3pnzk6x6xg9h/n/TF_-_AA_-_SGP.part1.rar
http://www.filefactory.com/file/11wo2gb8an9t/n/TF_-_AA_-_SGP.part2.rar
http://www.filefactory.com/file/7gsj0hf8wzrr/n/TF_-_AA_-_SGP.part3.rar
http://www.filefactory.com/file/3zquomgdonc3/n/TF_-_AA_-_SGP.part4.rar
http://www.filefactory.com/file/78zhxgiroac9/n/TF_-_AA_-_SGP.part5.rar
http://www.filefactory.com/file/32e2rmg006of/n/TF_-_AA_-_SGP.part6.rar
http://www.filefactory.com/file/h4yd4416cal/n/TF_-_AA_-_SGP.part7.rar
Download 百度云
转载请注明:0daytown » Truefire – Andy Aledort's Slide Guitar Power (2013)