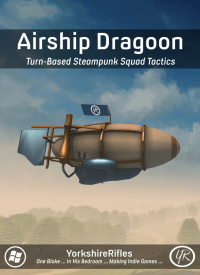 YorkshireRifles制作发行的一款多元素的策略射击游戏。 
游戏名称:飞艇龙骑士
英文名称:Airship Dragoon
游戏类型:策略类(SLG)游戏
游戏制作:YorkshireRifles
游戏发行:YorkshireRifles
游戏平台:PC
发售时间:2013年
官方网站:http://www.yorkshirerifles.com/webpages/games.html
---
 Group TE has released pc game "Airship Dragoon". Enjoy!
Description: Hardcore Turn-Based Steampunk Squad Tactics In The Old School Style Of Julian Gollop's X-Com And Laser Squad
– Conquer the super-continent of Pangea with an invasion of Airships!
– Battle Dastardly Pirate Insurgents!
– Keep the locals happy or they will be revolting!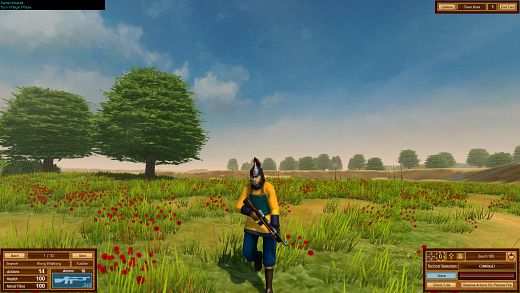 Features:
– Turn-based squad tactical combat with emergent gameplay
– 2 massive strategic campaigns featuring resource, technology and population management
– Campaigns are randomized on creation for infinite replayability
– Single Battle Mode for getting straight into tactical action
– No two games the same
– 20 battlefields
– Randomized deployment on battlefields
– 5 types of environment with environmental modifiers
– 3 types of battlefield objectives
– 4 types of weather
– Enemy Ai with 11 different combat tactics
– 5 Ai campaign strategies
– 7 classes of troops, each with 4 upgrades of weapons/equipment
– Troops have unique attributes which are upgraded with experience … if they survive combat …
– 6 playable Steampunk factions
Austro-Hungarian Empire
British Royalists
Chinese Dynasty
Peoples Collective
US Republic
Zulu Nation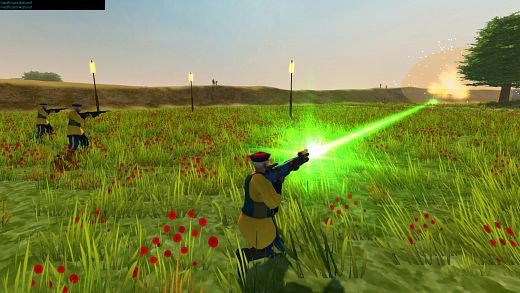 Release Name: Airship.Dragoon.v1.3-TE
Size: 148.42 MB
Links: Homepage 
---
Download uploaded
http://uploaded.net/file/3i4erbsw/Airship.Dragoon.v1.3-TE.rar
Download filefactory
http://www.filefactory.com/file/3tdq31reymjz/n/Airship.Dragoon.v1.3-TE.rar
Download 百度云
http://pan.baidu.com/s/1qWNL1Re
转载请注明:0daytown » Airship Dragoon v1.3-TE