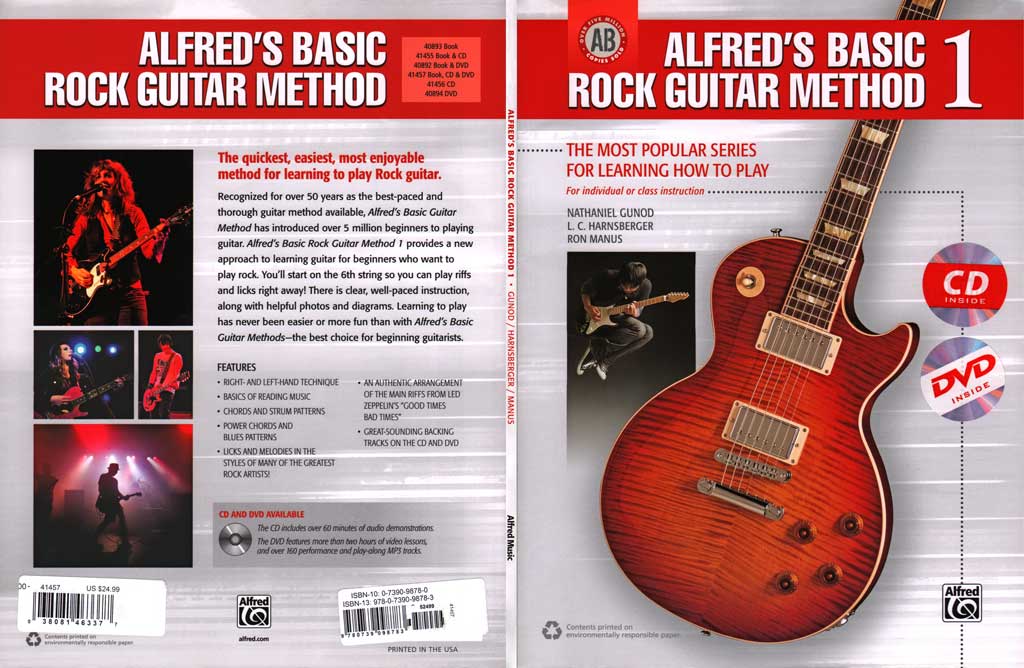 Alfred – Basic Rock Guitar Method 1 – CD/DVD (2013)
Publisher: Alfred | Language: English | 2h23m | 6.54GB | ISO | ISBN: 0739098780
MPG2, 7000.0kbps | 720×576, 25.0fps | AC-3, 192.0kbps | 48.0kHz 16bit, 2 channels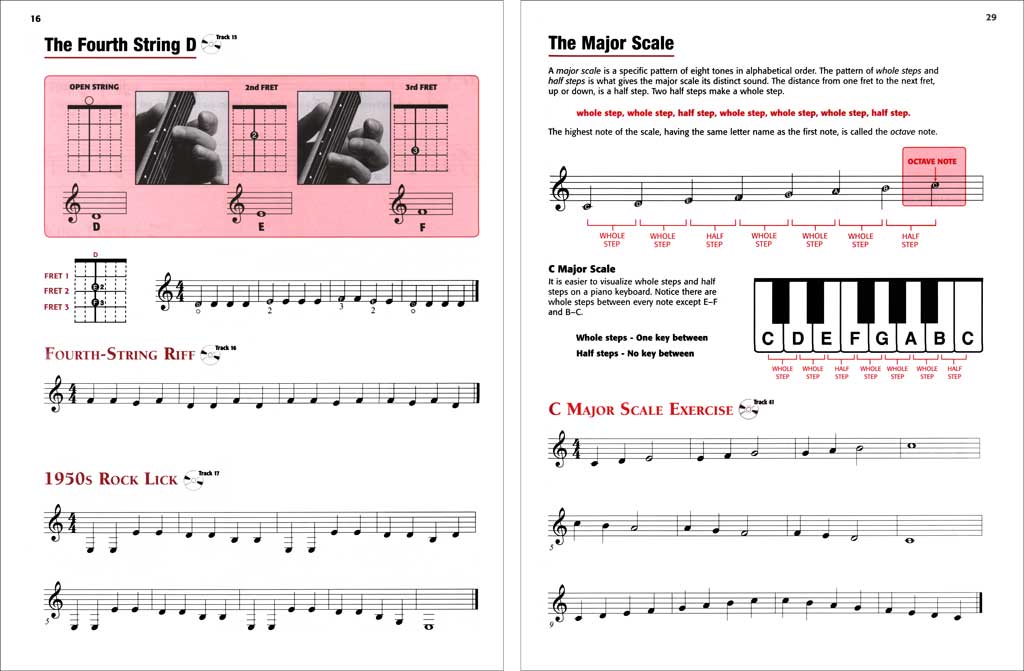 Alfred's Basic Rock Guitar Method Book 1 provides a completely new approach to learning guitar for students who want to play in the rock style. By starting on the 6th string, you are immediately able to play riffs and licks that inspire guitarists to continue learning and have fun doing it! The book features clear, well-paced instruction along with large photographs of fingering that is expected in the Alfred's Basic series. The CD includes performances of all the music in the book with authentic-sounding backing tracks. Learning to play has never been easier or more fun than with Alfred's Basic Guitar Methods—the best choice for todays beginning guitar students.
Lessons include;
Right-And-Left-Hand Technique
Basics of Reading Music
Chords and Strum Patterns
Power Chords And Strum Patterns
Power Chords And Blues Patterns
Arrangement of Main Riffs From Led Zep's "Good Times Bad Times"
Great-Sounding Backing Tracks
And More!
---
 Download uploaded
http://uploaded.net/file/6c4kyo2r/ABRGMM4VT2RU0KS6.part1.rar
http://uploaded.net/file/ts17umht/ABRGMM4VT2RU0KS6.part2.rar
http://uploaded.net/file/gyjnv3za/ABRGMM4VT2RU0KS6.part3.rar
http://uploaded.net/file/bt5v0o1h/ABRGMM4VT2RU0KS6.part4.rar
http://uploaded.net/file/hxfzkenf/ABRGMM4VT2RU0KS6.part5.rar
http://uploaded.net/file/b2lzajbe/ABRGMM4VT2RU0KS6.part6.rar
http://uploaded.net/file/g12xo5cv/ABRGMM4VT2RU0KS6.part7.rar
http://uploaded.net/file/uqso5ni6/ABRGMM4VT2RU0KS6.part8.rar
http://uploaded.net/file/genl4sga/ABRGMPDFT2RU0KS6.part1.rar
http://uploaded.net/file/yhnuzd3p/ABRGMPDFT2RU0KS6.part2.rar
 Download 百度云
转载请注明:0daytown » Alfred – Basic Rock Guitar Method 1 – CD/DVD (2013)