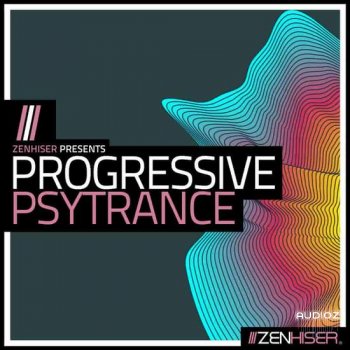 Team DECiBEL | 11 Mar 2020 | 2.80GB
Improve Your Production Skills With These Exceptional Psy Sounds
Going in at ground zero 'Progressive Psytrance' delivers a hand crafted selection of Psy tools moulded to invigorate your senses. Staying true to the current Progressive sound this powerful toolkit adds a high end flair with unique basslines, twisted synth loops, pounding kicks, exemplary instrumental loops and custom drum sounds.
'Progressive Psytrance' gives you the ability to create Psy music beyond anything you had previously imagined. The unique 3.4GB sound library includes everything you need from one shot synths to complex full mix loops. Inspired around labels including Iono, Iboga, Blue tunes and Spin Twist we have kept you one step ahead of the game. Delve into the drum hits and you'll find punchy kicks, super bright hats, snappy snares and inspirational percussion. Focus on the loops and you'll be blown away by pulsing basslines, super tight drum loops, modular synths and progressive instrument loops. Get creative with a bundle of midi ready to be infinitely manipulated and add that extra flair with three folders of exceptional one shots including FX, melody and synth hits.
So if you're into Astrix, Symbolic, Ace Ventura, Zen Mechanics, Protonica or Egorythmia, download these Psy sounds today. They'll improve your production skills in no time.
Drum Hits – 01 Kicks – 50
Drum Hits – 02 Hi Hats – 51
Drum Hits – 03 Snares – 50
Drum Hits – 04 Percussion – 47
Loops – Basslines – 53
Loops – Drum Beats – 158
Loops – Full Mix – 50
Loops – FX – 33
Loops – Synths & Instruments – 140
Loops – Vocal – 06
Midi – 36
One Shots – FX – 50
One Shots – Melody Hits – 48
One Shots – Synth Hits – 45
Total Samples – 781
Total Midi – 36
Total Presets – 0
Tempo – 137bpm – 140bpm
Unzip Size – 3.4GB
转载请注明:0daytown » Zenhiser Progressive Psytrance WAV MIDI-DECiBEL