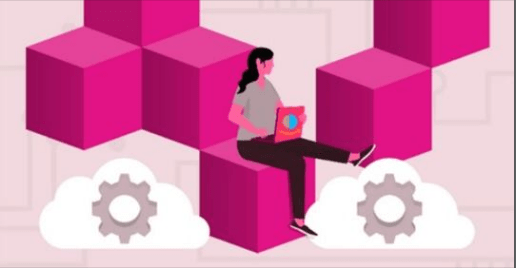 Genre: eLearning | MP4 | Video: h264, 1280×720 | Audio: aac, 44100 Hz
Language: English | VTT | Size: 6.17 GB | Duration: 12 hours
---
What you'll learn
Obtain in-depth knowledge of AWS architectures and pass the exam
Become an expert with AWS tools and services
Design and deploy resilient and reliable AWS solutions within the enterprise organization
Level up your career and get AWS certified
Deploy several Python, Java and PHP applications within AWS ecosystem
DevOps pipelines and continuous integration and continuous delivery models
Design cost effective and scalable solutions
Work with AWS best practices and well architected framework including 5 pillars
Requirements
Knowledge of AWS basic tools and services
AWS Cloud Practitioner certification is a plus but not required
You will need to set up an AWS Account (you can use the free tier for this course)
Description
Welcome! – Want to pass the *NEW* SAA-C02 AWS Solutions Architect Associate Exam? Look no further. I'm here to help you prepare and PASS the newest AWS Certified Solutions Architect Associate exam
Note: Our course material, like the AWS certification exams, are continually evolving. We have released a new version 2020 course, with a stronger and deeper focus on architectures in general, high availability, and the services you do need to know in greater depth.
If you are a beginners Great! Welcome: You do not need to know anything about AWS! Everything is provided in this course.
According to salaries reported by LinkedIn members who work at Amazon Web Services (AWS) in United States:
"The average salary for the role of Solutions Architect at Amazon Web Services (AWS) in United States is $142,000. This salary is based on 122 salaries submitted by LinkedIn members with the title "Solutions Architect" at Amazon Web Services (AWS) in United States"
AWS Certified Solutions Architect certification course is geared for people who want to enhance their skills in AWS to help organisations design and migrate their architecture to the cloud. This is the next step after obtaining your Cloud Practitioners Certification. This course will develop your skills your learned from the Cloud Practitioners Course in further detail. We cover a broad range of topics with a specific concentration on High Availability, EC2, VPC, Storage and Overall Management of the AWS Console.
Getting this certification will enable an IT professional to significantly boost their employability portfolio. AWS is the leading cloud services organisation in the world and they have massive expansion planned for 2019. Organisations are actively looking for professionals who have knowledge of the AWS platform in order to advise them on moving towards the cloud.
See what our students say "It is such a comprehensive course that I don't need to take any other course but this one to learn all important concepts and hand-on application with this AWS Certified Solutions Architect – Associate course, and I would without a doubt recommend it to everyone." – Mariana Jones
"This is such an awesome course. Clear instruction, and I loved every bit of it – Wonderful learning experience!" Carlos Nvara.
Join thousands of other students and share valuable experience!
———————————
This course also comes with:
✔ Lifetime access to all future updates
✔ A responsive instructor in the Q&A Section
✔ Udemy Certificate of Completion Ready for Download
✔ A 30 Day "No Questions Asked" Money Back Guarantee!
✔ FREE AWS Certified Solutions Architect – Associate Exam
✔ FREE E-Book on AWS Cost Optimization
Why take this course?
As AWS, Microsoft, and Cisco Certified, a senior Enterprise Architect & Project Manager managing and deploying enterprise level IT projects, my experience with AWS has been phenomenally great! I am excited to share my knowledge and transfer skills to my students.
Enroll now in AWS Certified Solutions Architect – Associate course today and revolutionize your learning. Stay at the cutting edge of certification and AWS architectures- and enjoy bigger, brighter opportunities.
See you in class!
Syed
Team ClayDesk
Who this course is for:
Anyone who wants to pass AWS Solutions Architect Associate exam
Learn in-depth AWS architectures
Beginners who would like to get certified
---
Password/解压密码-0daydown
Download rapidgator
https://rg.to/file/b21c1994887dfc23e2b2d13044a6acb5/NEW_AWS_Certified_Solutions_Architect_-_Associate_2020.part1.rar.html
https://rg.to/file/5af14ed7fff0cfc29ebe551bb63d03a4/NEW_AWS_Certified_Solutions_Architect_-_Associate_2020.part2.rar.html
https://rg.to/file/09ef5097c84c647557b0cc9c9ac9d85c/NEW_AWS_Certified_Solutions_Architect_-_Associate_2020.part3.rar.html
https://rg.to/file/acbf6b8cbc7a5ce930e8bd9e2f109800/NEW_AWS_Certified_Solutions_Architect_-_Associate_2020.part4.rar.html
https://rg.to/file/297513578fbd9f2ae059dc5de3020000/NEW_AWS_Certified_Solutions_Architect_-_Associate_2020.part5.rar.html
https://rg.to/file/0b6d20fc6545a00d24c3426020256d5d/NEW_AWS_Certified_Solutions_Architect_-_Associate_2020.part6.rar.html
https://rg.to/file/285afe64295c80aa9b0b99f06106d102/NEW_AWS_Certified_Solutions_Architect_-_Associate_2020.part7.rar.html
https://rg.to/file/4dd71fdc6c8405239ceb998603d1a3c6/NEW_AWS_Certified_Solutions_Architect_-_Associate_2020.part8.rar.html
Download nitroflare
https://nitroflare.com/view/BE79194C5C780EE/NEW_AWS_Certified_Solutions_Architect_-_Associate_2020.part1.rar
https://nitroflare.com/view/5CB3B137306C9A4/NEW_AWS_Certified_Solutions_Architect_-_Associate_2020.part2.rar
https://nitroflare.com/view/412B7BBD3CB9163/NEW_AWS_Certified_Solutions_Architect_-_Associate_2020.part3.rar
https://nitroflare.com/view/0542C4F1A03C827/NEW_AWS_Certified_Solutions_Architect_-_Associate_2020.part4.rar
https://nitroflare.com/view/0000DB927F49C22/NEW_AWS_Certified_Solutions_Architect_-_Associate_2020.part5.rar
https://nitroflare.com/view/757D4200DCAF594/NEW_AWS_Certified_Solutions_Architect_-_Associate_2020.part6.rar
https://nitroflare.com/view/3917A8521A60E69/NEW_AWS_Certified_Solutions_Architect_-_Associate_2020.part7.rar
https://nitroflare.com/view/E5F5F60B70D2BB0/NEW_AWS_Certified_Solutions_Architect_-_Associate_2020.part8.rar
转载请注明:0daytown » AWS Certified Solutions Architect – Associate 2020