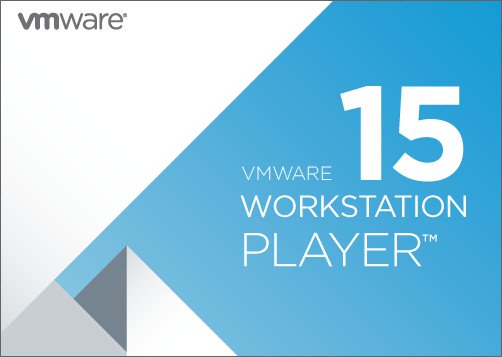 File size: 137 MB
VMware Workstation Player (formerly known as VMware Player ) is a streamlined desktop virtualization application. It runs one or more operating systems on the same computer without rebooting. VMware Workstation Player has simple user interface, provides unmatched operating system support and portability. It's now easier than ever for IT professionals to get their users up and running with a corporate desktop. In addition, allows IT professionals to efficiently create and deliver a virtual desktop to employees, contractors or customers.
---
Run corporate virtual machines, experiment with new operating systems. Or safely try and test new software in an isolated virtual environment on a Windows or Linux PC.
VMware Workstation Player allows academic professionals to quickly deliver complete virtual desktops to students preconfigured with all the lessons, applications and tools required for the course while increasing control and security.
VMware Discounts and Desktop Promotions:
Easy PC Virtualization for Windows and Linux
VMware Workstation Player provides a streamlined user interface for creating, running and evaluating operating systems and applications in a virtual machine on Windows or Linux PCs. Easily interact and exchange data between applications running in the virtual machine and the desktop.
Unmatched OS Support for Ultimate Compatibility
VMware Workstation Player supports hundreds of guest operating systems – old and new. Therefore you can continue to run the applications you need in a virtual machine for as long as you want. VMware Workstation Player is the best way to run multiple operating systems and corporate desktops in an isolated and protected environment on modern hardware.
Virtual Machine Portability
With VMware Workstation Player, complete desktop environments including the operating system, applications and user configurations can be containerized in a virtual machine and easily shared. Instead of buying and shipping additional hardware, reduce cost by simply providing VMware Workstation Player along with a virtual machine containing your secure desktop image.
Run Restricted Virtual Machines
VMware Workstation Player has the ability to run restricted virtual machines created by VMware Workstation or VMware Fusion Pro. Restricted virtual machines are the easiest way to secure corporate desktops with encryption, runtime password protection, USB access restriction, isolation between the host and guest OS, and time limitation.
Consolidate and Recycle Old PC Hardware
Use the free VMware vCenter Converter utility accessible from VMware Workstation Player to turn existing Windows and Linux based computers into virtual machines. And eliminate the need to re-install and re-configure your existing OS and applications. Once converted, use Workstation Player to manage and run all your virtual machine on new hardware.
System Requirements:
Systems using Processors (CPUs) launched in 2011 or later are supported, except for the following.
Intel Atom processors based on the 2011 Bonnell micro-architecture. For example, Atom Z670/Z650 and Atom N570.
Systems using Intel Atom processors based on the 2012 Saltwell micro-architecture. For example, Atom S1200, Atom D2700/D2500, and Atom N2800/N2600.
Systems using AMD processors based on the Llano and Bobcat micro-architectures. For example, code-named Hondo, Ontario, Zacate, and Llano.
The following systems are also supported: Systems using Intel processors based on the 2010 Westmere micro-architecture. For example, Xeon 5600, Xeon 3600, Core i7-970, Core i7-980, and Core i7-990.
---
Download rapidgator
https://rg.to/file/374523bcd91f7f30430321d95adedc54/VMwareplayer15.5.2.rar.html
Download nitroflare
https://nitroflare.com/view/BB4278437E056A7/VMwareplayer15.5.2.rar
Download 百度网盘
链接: https://pan.baidu.com/s/1VWSNmetatqX-7xIF7YsW-Q 提取码: xuwu
---
Download rapidgator
https://rg.to/file/44f11387bcaa267a7bac6ccc77d9bdc7/VMware.Workstation.Player.15.5.1.rar.html
Download nitroflare
https://nitroflare.com/view/9F63D5D4186A288/VMware.Workstation.Player.15.5.1.rar
Download 城通网盘
https://t00y.com/file/7940988-407142800
Download 百度云
链接: https://pan.baidu.com/s/1k7kTlOLSSUwl1a2XpEpANw 提取码: qucn
---
Download rapidgator
https://rg.to/file/5df0900e7bc8d42e6f1a8fb835552d29/VMware.Workstation.Player.15.5.rar.html
Download nitroflare
https://nitroflare.com/view/0E63F9B15F21B92/VMware.Workstation.Player.15.5.rar
Download 城通网盘
https://t00y.com/file/7940988-398784184
Download 百度网盘
链接: https://pan.baidu.com/s/1vloYLnzu3rlSKSqhX9l06g 提取码: vptx
---
Download rapidgator
https://rg.to/file/7d5bb8442f505aee07a9997484a7d0f1/VMware.Workstation.Player.15.0.4_.rar.html
Download nitroflare
http://nitroflare.com/view/9731C9FBF9CAE52/VMware.Workstation.Player.15.0.4_.rar
Download 百度云
链接: https://pan.baidu.com/s/1e4FGt69chHZX7EL22rwzTg 提取码: bxg9
---
Download rapidgator
https://rg.to/file/35f8dcc659b2826bb808cc72a503f34a/VMware.Workstation.Player.15.0.3.rar.html
Download nitroflare
http://nitroflare.com/view/033513C2DC64B93/VMware.Workstation.Player.15.0.3.rar
Download 城通网盘
https://u7940988.ctfile.com/fs/7940988-351117766
Download 百度云
链接: https://pan.baidu.com/s/1y9X_m4ogLDETqW0smU9m5g 提取码: 6×89
---
Download rapidgator
https://rg.to/file/10845526faa7c89c55f334405a9d8e3d/VMware.Workstation.Player.15.0.2..rar.html
Download nitroflare
http://nitroflare.com/view/42A107CA2C6378A/VMware.Workstation.Player.15.0.2..rar
Download 城通网盘
https://u7940988.ctfile.com/fs/7940988-321436348
Download 百度云
链接: https://pan.baidu.com/s/1HnoY86ZpLnP1Zld6Yh2A5Q 提取码: g4v4
转载请注明:0daytown » VMware Workstation Player 15.5.2 x64 Commercial